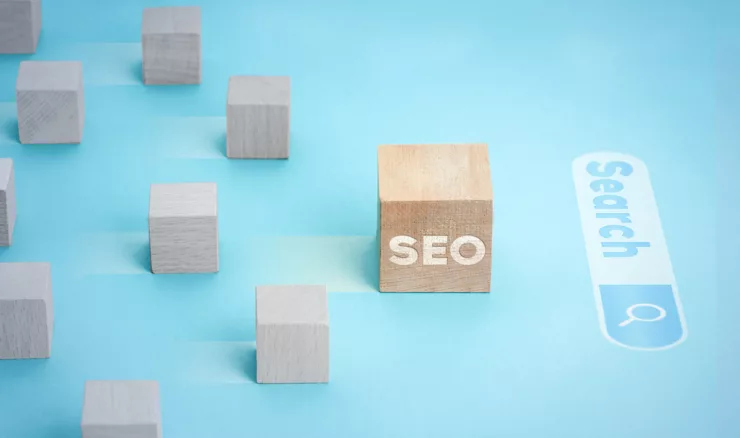 Blog
8 Little SEO Strategies That Go a LONG Way
You spend every waking moment reaching out to customers through marketing, PR, promotions and more; and it's not enough.
As part of a larger organization, you have national brand recognition and you're able to get support from corporate, yet the local store across the road is still getting more foot traffic. Why?
The root of the problem, and their great advantage, is not how GOOD their business is, it's how VISIBLE it is. They're simply in front of more people, more often. It's a simple question of Search Engine Optimization (SEO).
But fear not, the best part is that it's easily achievable and the return on your time and effort is immense.
Here are eight easy ways you can start driving business with SEO, all from the comfort of your computer:
1. Get more foot traffic for free with Google
Google's 'Google My Business' is a high-visibility platform that's both free and easy-to-use. It's critical for your business to appear in the top three and top ten search results for specific key words. It's also essential in helping your business break free from the drag of corporate's website.
Google's top three search results on mobile are almost always listings from Google My Business.
Once you've verified your business with Google, not only will you increase opportunities to appear in Google search results but you'll also receive the coveted pin drop on Google Maps. So be sure to update your business information including your phone number, address, website, email, photos as well as hours of operation.
Potential customers want the full scope of what you're offering well before they jump in the car – whether that's sports cars, shirts or sandwiches.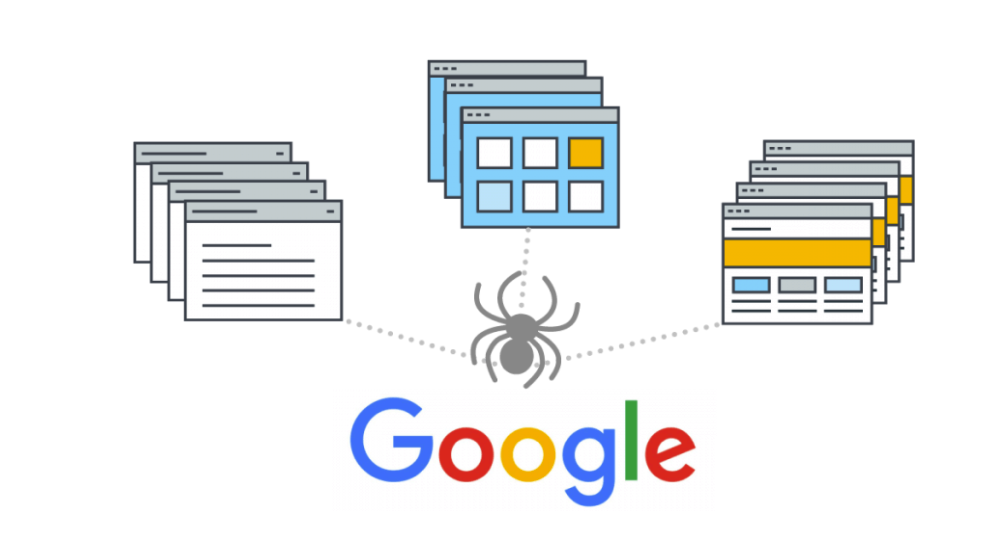 2. SERP It Up
SERP (search engine results page) refers to the results displayed when you enter a query into Google (or Bing, Yahoo, etc.). SERP displays change depending on the keywords entered and the person's location. Your business' SERP placement depends on how relevant your content is compared to what users are searching for.
Your website title should be limited to 50-60 characters, so the full title appears in your snippet. Include your primary keyword and the name of your location. Be sure to do the same with all the platforms your business appears in such as Facebook and Yelp. Consistency of information between every page is critical to search engine results.
Your URL should be short, sweet and reflect your business name as closely as possible. A long or confusing URL can hurt your rankings.
Meta tags (or the description in each page's code), should be under 150 characters and include your targeted keywords.
3. Boost Your Search Results with Reviews
It's no secret that we're increasingly reliant on digital word of mouth to narrow our options. 91% of consumers read online reviews before making a purchasing decision. What you might not know is that major search engines and review sites are very closely linked.
Search engines can tell the difference between good and bad reviews.
If leveraged properly, positive consumer reviews can boost SEO exposure, with very little effort needed on your part. If a negative review pops up, use those expert customer service skills to nip things in the bud. Reach out on the platform, whether that's Yelp or Google and make things right ASAP.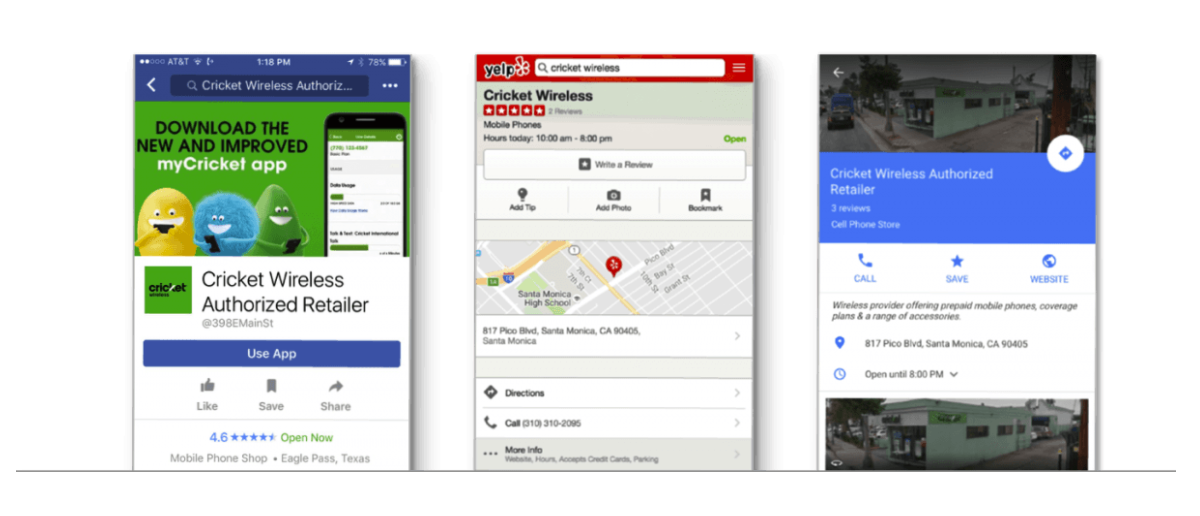 4. Strengthen Google's Certainty with Citations
A small detail with a big impact - citations from well-established portals increases the degree of certainty search engines have with your business.
Citations refer to mentions of your business name, or contact information, anywhere from the Yellow Pages to Yelp or Foursquare. If you find any platform displaying incorrect information, you'll want to get that fixed immediately. Should Google find any inconsistencies with your NAP, your page rankings may fall. If you're feeling overwhelmed, know that there are tools and services that allow you to easily sync data across online directories, increasing visibility within local search results.
5. How to get links for days
Local SEO is hugely dependent on backlinks. They'll help you establish credibility in your community, away from your parent company or other nearby franchise locations. Reviews, photo galleries or even sponsoring a local charity run, provide ample opportunities to link back to your website.
Here are a few strategies:
Connect with the locals – Build connections both online and off.

Try guest blogging for a site with ties to your community or a local online publication
Look into partnering on promotions during holidays or working on a neighborhood events with businesses in your area
Spearhead local events such as a toy drive during the holidays or donating to the local soup kitchen
Google yourself – Sign up for notifications on Brand Mentions and Google Alerts. Reach out to with any (reputable) sites that have mentioned your store and ask if they'll insert a link on your behalf.
Look for niche influencers – Whether it's a popular blogger with a vast knowledge of your city's food landscape, or a local fashionista, working with influencers can be incredibly beneficial. Links within their websites or social platforms can create a huge boost in your businesses visibility.
6. Get Social
Social media is a hard beast to wrangle, but here's the thing, it's one of your greatest tools.
Social media platforms mean relevant, trust worthy content that both potential customers and search engines can rely on. Establish and maintain a presence on at least two major social platforms. Your social presence should always be ready to offer information for those seeking your services or products. It not only establishes your authenticity but it also build deeper online connections with customers.
This is just as true for a franchise location as it is for an independent store. Customers love to get insider information on deals, see pictures and put a face to the brand.
7. Hail, King Content
Let's be honest, the phrase "content is king" is quickly starting to sound old, but that doesn't mean it isn't true.
Blog posts, social media or even the "About Us" section on your website work in unison to bring in customers organically. As part of a multi-unit company, starting a blog may require some corporate oversight but rest assured that it's worth it.
Aside from blogging, online promotions, social media and brand mentions all do wonders for SEO. Put together, they attract community members to your website, boost brand awareness and more.
Not sure what to share? Blog about going to local events, talk about the goings on in your neighborhood or city government. Covering local topics is a great way to get followers on your side' and, indirectly, in the door.
Just be sure to include your top keywords (as well as your location) in all your online efforts.
8. Optimize for Mobile
To put it frankly, if your site isn't mobile ready, people simply won't pay attention. Google has made it clear that they favor sites that work no matter what device you're using.
Newer platforms like Squarespace or Wix have responsive design already built into the code, but if you're using an older, custom site, you may need to consult with your web developer to upgrade your online presence.
Be Found
I hear you. It's true many SEO decisions fall in the lap of Corporate, but it's up to you to leverage every tool and tactic available to ensure your businesses searchability. Take the reins on local; drive foot traffic and solidify your businesses role in the community – the fate of your franchise lies in your hands now.
Learn more about how we can help you manage all of your SEO needs from one platform.