Blogs
4 Trends That Will Shake up Mobile Marketing in 2018
The awesome power of mobile marketing will be felt in 2018 more than ever.
At the same time, unrelenting technology innovations will challenge marketers to stay on the cutting edge of their game. As technology marches on, established best practices and how-tos are thrown into question. It's no longer good enough to keep doing what you've always done. Stick with the mobile marketing status quo and get left in the dust. Everything from Apple's new iPhone to messaging apps and big data are poised to throw a wrench into your established marketing strategy. With the smartphone as the launching pad, trends like facial recognition, in-app messaging and personalized service expectations will force a hard look at how you execute your mobile marketing plans.
No matter your current approach, these shifts will change the way you do business. It's up to you to make sure the change is for the better.

Mobile Cements Its Place in the Real World
Status Quo: Mobile exists separately from real-world experiences.
2018 Trend: Mobile-based interactions now take place at every stage in the purchase journey. Mobile marketing directly drives offline purchases.
Gone are the days when mobile marketing meant ecommerce and digital shopping only. In 2018, mobile's ability to assist with real-world interactions will be solidified.
Before now, mobile's connection to in-store actions was loose and directional. For a long time, marketers have been unsure of how their mobile efforts translate into increased brand awareness, consideration or offline purchase. While mobile ecommerce continues to grow, it's still only 10% of all goods sold in the US. Mobile is influencing about 56% of offline sales, more than $2 trillion in retail sales alone in 2017, according to eMarketer. We know this because mobile-to-store attribution has arrived. A year ago, there wasn't a good way to connect digital advertising, browsing, searching or brand engagement to foot traffic or in-store purchases without a coupon code or loyalty app. Not only was attribution a problem, but measuring real ROAS was difficult to impossible.
New foot traffic attribution capabilities and POS data matching mean that for the first time, mobile marketing can be definitively linked to real world habits anonymously - without coupon redemption, foot traffic sampling or a loyalty program.
Tips to Take Advantage:
Make the most of advanced analytics. Most major social channels and web analytics platforms are now able to provide details on pre-purchase actions like Click to Call, Click for Directions. Snapchat's Snap to Store capability and Facebook's Store Visits programs allow you to pinpoint foot traffic increases due to specific marketing campaigns. And, MomentFeed's Mobile Customer Experience Platform correlates mobile marketing efforts to foot traffic.
Ensure all of your mobile assets like social media profiles and directory listings are complete and give consumers a great first mobile impression of the location nearest to them with a comprehensive and continuous location data management program.
Facial Recognition Reaches The Masses
Status Quo: Fingerprint verification, payment, and security is king.
2018 Trend: Your face is your new mobile passport.
Facial recognition software is the latest marketing frontier.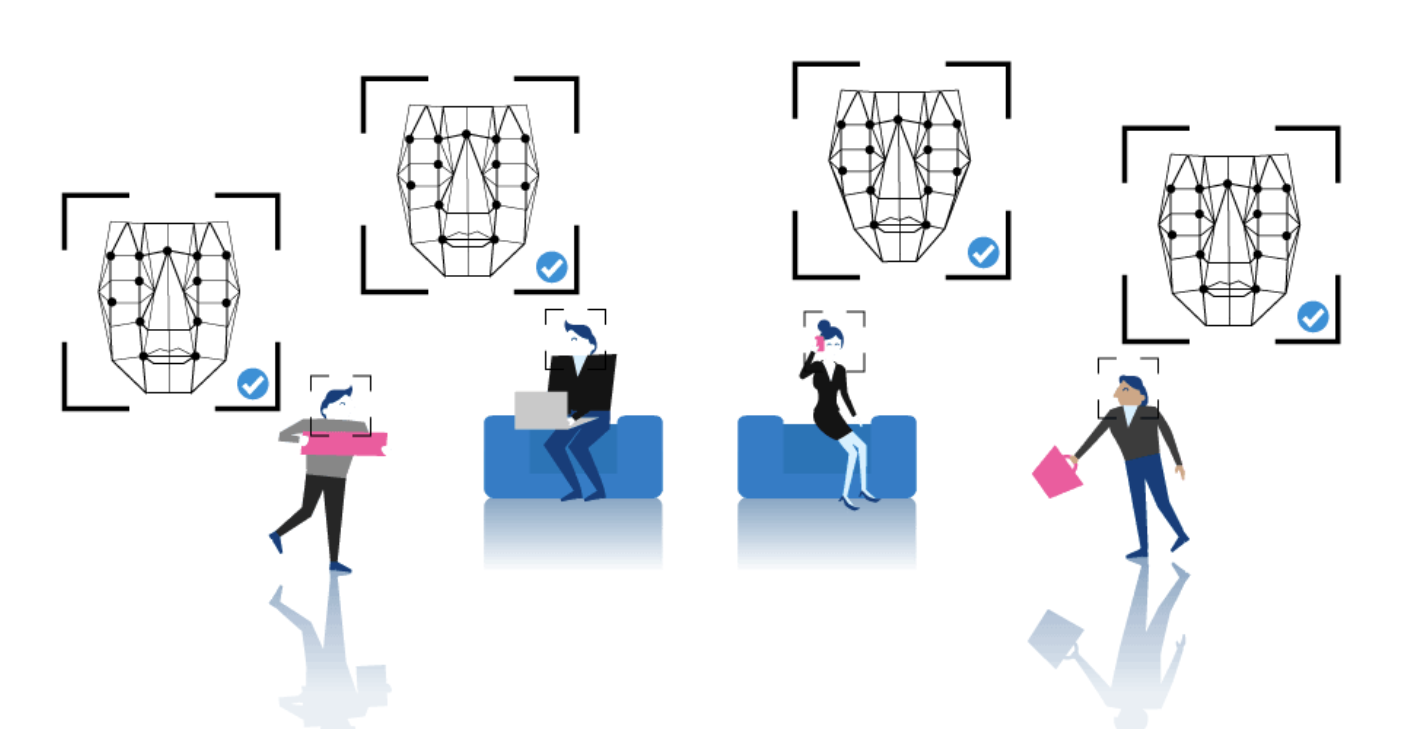 The launch of Apple's new iPhone X marks the beginning of a new era, as the first mass market device to offer facial recognition capability. Using your face to unlock your phone is just the beginning. With this software, using facial recognition for advertising and payment purposes is certain to become the latest and greatest way to understand and target your customers.
Now is the time to think about how facial recognition fits into your marketing strategy. Retail businesses are especially well-positioned to take advantage of this trend, and benefit their bottom line as a result.
Tips to Take Advantage:
Keep the trust alive. If you're planning on implementing facial recognition technology to bolster your marketing strategy, make sure to maintain the trust of your customers. Whether you choose to store this data long term or not, be transparent about it and keep your word.
Take branded interaction to the next level. The beauty industry is using the power of facial recognition to make brand engagement more personal. The VOGUE Makeup Simulation app allows users to try on makeup virtually. In this vein, marketers can use facial recognition to create interactive ads that feature the users themselves as models, or recommend products by linking faces to their corresponding Facebook profile.
In-App Messaging Is the New Frontier
Status Quo: Email and chat are the best (and only) ways to connect with brands in real-time.
2018 Trend: In-app messaging takes over as the preferred method of communication.
Chat is no longer the chosen one.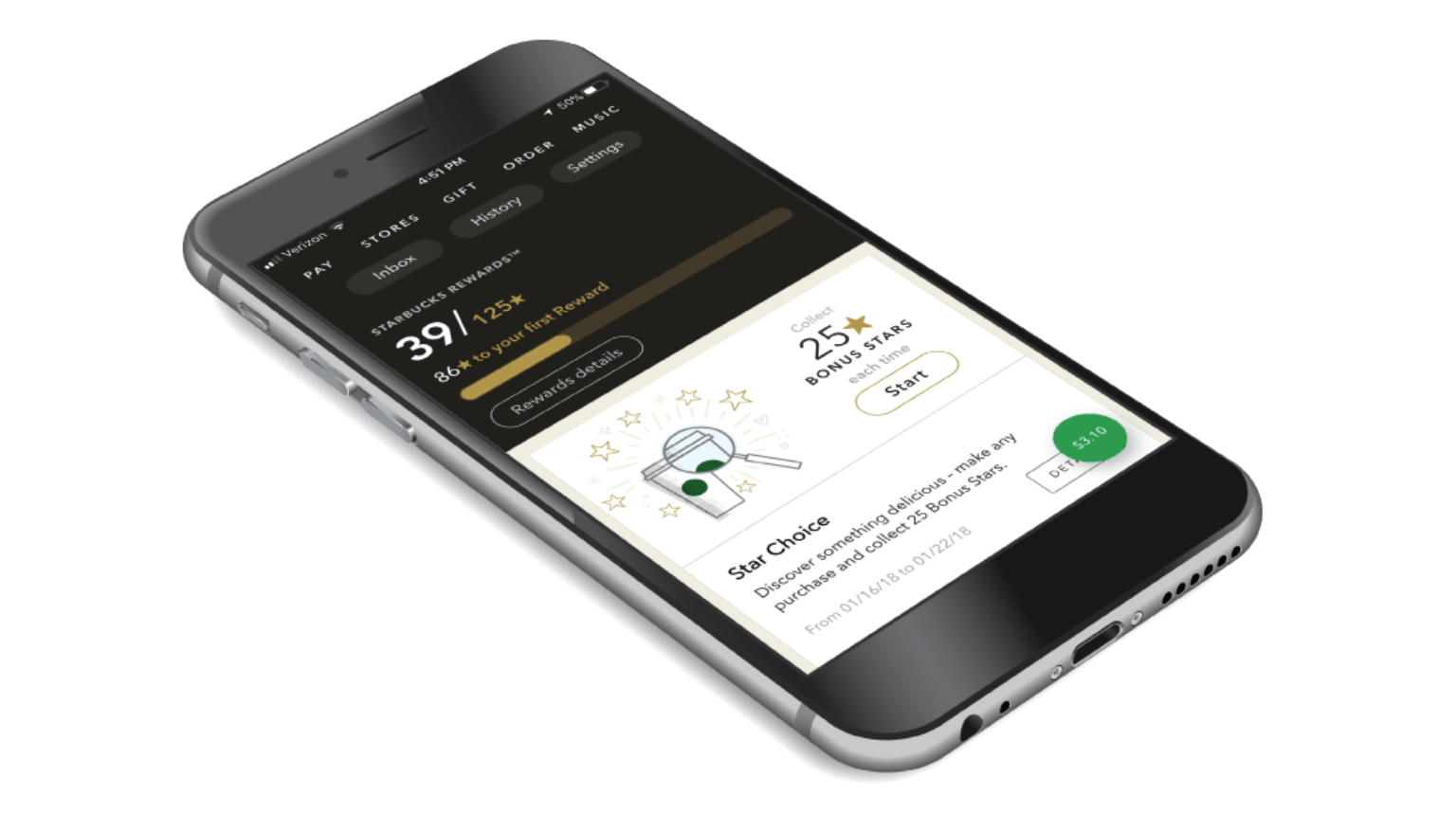 Connecting with customers within loyalty apps using messaging apps like Facebook Messenger and WhatsApp will take off in 2018. Disguised as one-on-one communication, in-app messaging is actually a hidden treasure for marketers. This method is an excellent way to further engage those repeat or loyal customers who already visit your app or website, and for new customers on your Facebook pages. Since these visitors have 'opted-in', in-app messaging can encourage further opt-ins for push notifications or emails.
Tips to Take Advantage:
Have a reason. When employing this strategy, match it with your larger marketing plan to ensure everything works together. When used correctly, in-app messages can be a secret weapon. While users can unsubscribe from emails and turn off push notifications, in-app messages don't go away as long as users routinely open your app.
Make onboarding a breeze. In-app messages are an excellent way to guide new customers to convert into regular users. Messages can be used to guide customers through setting up an account, allowing notifications, and offer simple troubleshooting help.
Find Power in Personalization
Status Quo: National media buys & marketing to the masses.
2018 Trend: Highly personal messages that target communities around locations are the way forward.
In 2018, consumers will continue to demand more relevant personalized information - based on where they live and work. While personalization has been possible in years gone by, these experiences have been limited to the surface level. Truth is, marketers have been hindered by the amount of data rather than what to do with it. Mobile devices and more advanced technologies makes highly personalized mobile experiences possible, and indeed, preferred.
The improved capabilities of artificial intelligence and machine learning mean that customer data can be used to create the ultimate consumer experience. Machine learning algorithms is programmed to learn customer preferences to enable better service. At the same time, artificial intelligence makes sense of huge volumes of information and pulls out actionable ways to tweak your marketing or improve your purchase journey.
With the amount of data available now, businesses know more about their customers than ever before. This data should be used to create ultra-personal, customized experiences for each and every customer.
Tips to Take Advantage:
Improve your customer service. Personalization in customer service is of utmost importance. Use the data created at a customer level to integrate it into a personal approach for every transaction. Or, accelerate your strategy with chatbots that can read the tone of a customer message and devise the best possible response.
Market smarter. Use predictions to drive your marketing strategy. Use your customer data to identify the consumers that are most likely to buy and buy again, and recommend targeted promotions or products to those most likely to be interested. Augment your gains by incorporating AI into the mix to make your execution that much more efficient.
A New Way Forward
Success in the digital world is defined by how well you can respond to the constant pace of innovation. Paradigms shift and best practices evolve, but change is a constant player in the mobile game.

Are you ready to change for the better? Put MomentFeed to work for your Brand!