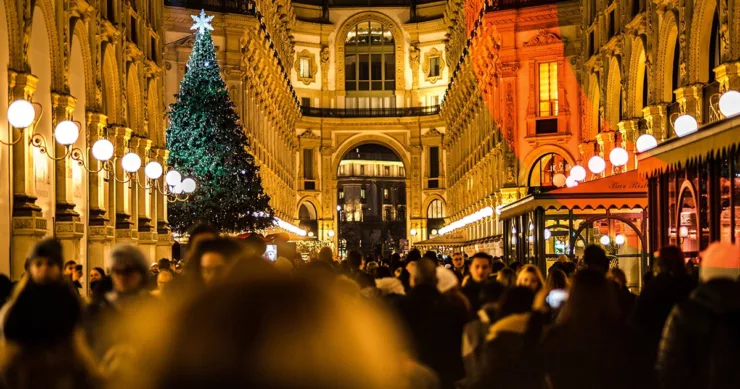 Blog
10 Holiday Marketing Tactics to Get More Shoppers to Your Stores
Digital marketing tips to help retailers stand out in the 2019 holiday season
Even though many consumers say they'll spend more than 50% of holiday budgets online, their behavior shows most consumers will buy most of their gifts in stores.

Adding to that, there's been a 150% increase in "near me now" searches in just two years, so there's a good chance the consumers making these local search queries are ready to walk through your doors and buy. In fact, Google tells us 3 in 4 people who conduct a local search on their smartphone visit a related business within 24 hours.

To thrive this holiday season, retailers must have all their 'near me' data optimized for shoppers, at every point of the customer journey, by reaching them on the channels they are using to engage with your brand. To make sure your shop pops, we've rounded up some of our favourite ways to help retailers reach more 'near me' consumers this season.
10 Ways to Get More Holiday Shoppers to Your Stores for the 2019 Season


1.Dress Your Online Window Displays
Think of your store locator pages and listings across various platforms and directories, as holiday window displays.
This season, why not:
Entice passers by with all the festive delights you have to offer.
Set the scene to grab your target audience and make sure it's you they visit, instead of the competition.
Give them a feast of information to aid their decision making and install confidence that you're the one who can meet their needs.
2. Light Up the Way for 'Near Me' Searches
Before hitting the high street this holiday season, consumers are researching online, so you need to make sure you're showing up in 'near me' searches.
Whether it's product information on the most coveted toys, a vegan festive lunch menu, an in-store Santa's grotto or even seasonal job vacancies, optimize your on-page signals to make your page stand out for the season.
Top tips:
Dress up your store locator pages and listings to highlight exactly what shoppers are searching for this season — you may even increase your search ranking in local organic search results.
Add on-page signals, such keywords in headlines and website domain authority, make up 26% of localized organic ranking factor.
Learn more about why brands need an online store locator and locations pages in this free white paper.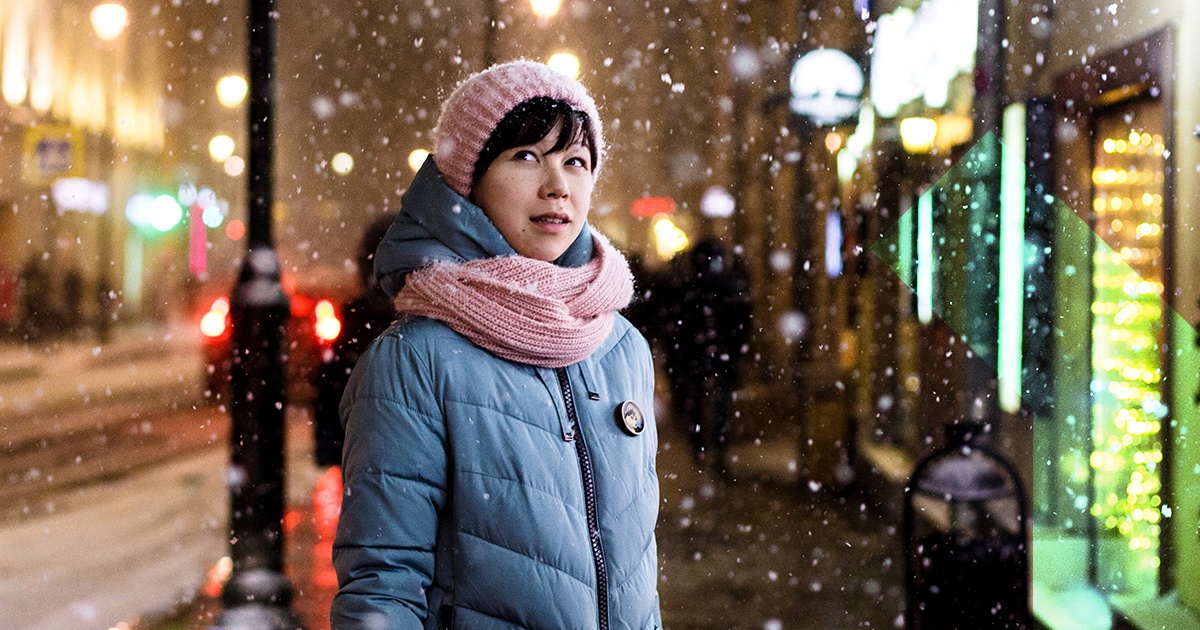 3. Deck Your Pages With Festive-Rich Content
Adding imagery and videos to your GMB pages is a great way to deliver fresh content to consumers.
Video has become a firm favourite for holiday shoppers as a tool to research gifts before making a buying decision.
Google reveals that more than 60% of consumers use online video as a source of ideas and inspiration for their purchases.
Here's how:
Adapt store locator pages and local listings to be a festive feast of information.
Use seasonal keywords in headlines to target consumers.
Add holiday images and videos as a source of ideas and inspiration.
4. Give the Gift of Rockin' Review Responses
If reviews are the new currency, then responding should be at the top of your holiday wish list this year. In our 2019 Reputation Management Revolution Report, we found a star rating increase of just .1 can increase conversion rates by 25%.
If that's not incentive enough, Consumers need to feel they are valued every day of the year, not just the holidays.
So when the reviews pour in this season, helpful, personal responses are the best gifts to spread good cheer.
Treemendous Tips:
Respond to all online reviews, across all channels.
Respond to critical or negative reviews in no more than 24 hours; the majority of consumers will change a review if their problem or concern is addressed.
Provide a considered, personal response to make consumers feel valued.
Offer a solution to a negative reviewer, such as an in-store offer.
Remain in good spirits when answering reviews, even the negative ones. Remember if people are not nice, we know someone who keeps a list.F
5. Make a List, and Check it Twice
Speaking of lists… your business listings need to be accurate and consistent all year round in order to found by consumers and search engines alike.

There are, of course, plenty of other reasons why managing your listings is an essential part of your seasonal marketing strategy.

Google reported complete listings are 70% more likely to attract visitors, and 50% more likely to lead to a purchase.

This means alongside keeping your business-as-usual NAP details present and correct, you need to update local data according to any seasonal changes, such as opening hours.

If you don't make any changes to your Google My Business listings due to the holidays, searchers are informed when a season 'may affect opening hours', which could damage consumer confidence and stop shoppers making the trip to your business.

Steps You Can Take Now:
Investigate where your brand is cited, ensure your details are correct and keep them regularly updated with seasonal changes.
Run a free online presence check today to find out where your locations are listed, plus where they are incomplete and inaccurate.


6. Save the Wrapping Paper — Don't Keep Your Products Under Wrap

You need to show off your wares, especially during the festivities. This means pushing out your products and services through as many local channels as possible.

Shoppers need to be able to find you when looking for a specific product and to be enticed when they are already on your store page; both generating and nurturing consumers.

Holiday shoppers want to know what they are buying before heading into a store.

However, it seems that brands have a way to go to meet consumers' expectations as research reveals 41% of shoppers wish stores would share their inventory more effectively.

Easy How-To Tip:

Including this information to your listings and store locator gives you a fantastic opportunity to stay ahead of the competition, and give consumers exactly what they are asking for.

7. Leave the Price Tags On
We all know it's bad form to leave the price on gifts, but in this instance it's recommended.

Providing consumers with the information they consider valuable will build trust with your brand and secure their decision to purchase before they even reach your door.

Plus, it has a positive impact on SEO rankings. Google My Business signals account for 25% of the criteria to make it into Google's local pack. So, it's vitally important to make your Google listings as strong as possible, making use of all the available content tools.

Top To-Dos
Push out your holiday products and services through all your local channels.
Make use of all the available content tools within Google My Business.
8. Set the Scene — Inspire Consumers for Christmas
Consumers are looking to brands for holiday inspiration and ideas on social, so make sure it's you they look to.
Think of your local posts as free targeted advertising, reaching consumers just at the right time as they search for location-based information.
Hot Holiday Tip:
Tailor posts so they are both relevant and timely, on platforms such as Facebook location pages and Google My Business listings, and you will attract more ready-to buy consumers to your locations.


9. Get Your Locations Instagram-Worthy
With more and more purchasing decisions being guided by online perception, this is a huge consideration for brands when attracting millennials, especially during the holidays.
It's important for businesses to share posts that capture the interest of the target audience, whoever that is.
Whether posting a picture of an in-store event to entice local consumers or a snap of the Christmas party to attract local candidates, make your location, products or services desirable to that market.
Top 3 To-Dos
Tailor local posts on platforms, such as Facebook and Google.
Test varieties of content shared in local posts and track engagement.
Make your local brand 'Instagrammable' to your market.
10. Shine Both Online and Offline
Many well-known activewear and beauty brand retailers, for example, have perfected the online to offline 'Near Me' Brand Experience.
When your consumers step into your stores this season, make sure their in-person moments not only match their search and discovery, and engagement experience.
Give your customers a memorable encounter with your brand this holiday season:
A hands-on experiences, such as product testing or an interactive experience. It's these human to human moments that push your customers to come back and recommend you.