A Corona Christmas: What to Expect and How to Prepare for Holiday 2020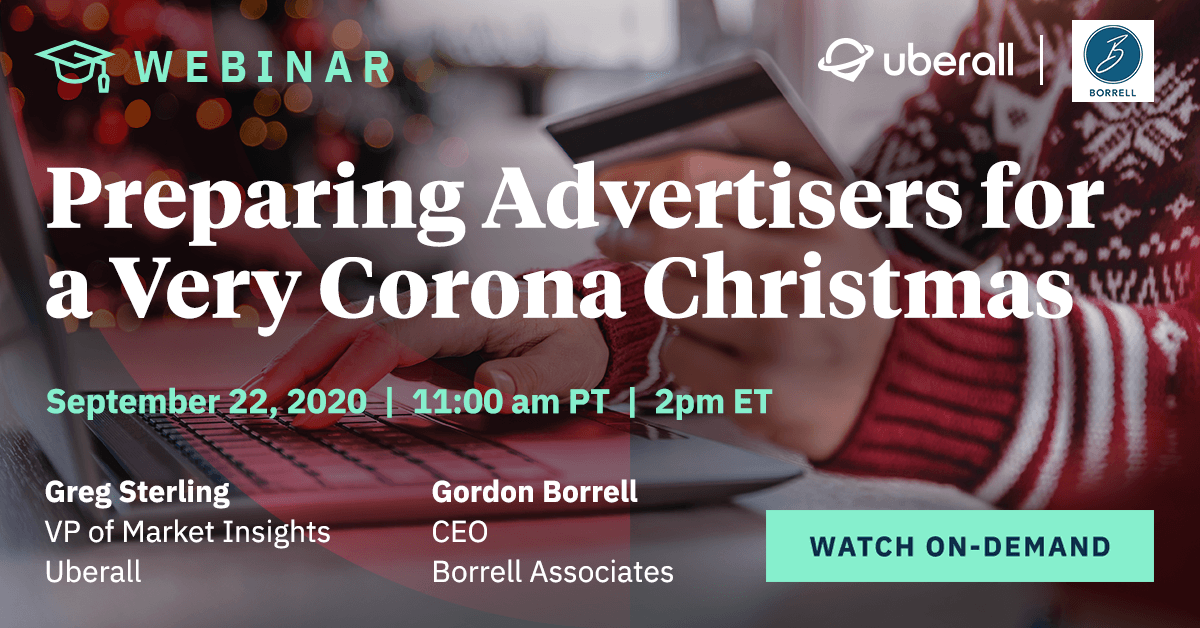 COVID-19 has upended consumer spending patterns, prompting massive e-commerce growth and disrupting brand loyalties. While some local businesses are surviving, even thriving, others are fighting for survival. The stimulus money that sustained consumer spending through Q2 is not coming back.
To make it to 2021, local businesses will need a combination of thoughtful strategy and execution. Traditional and digital media companies are in a strong position to help their customers succeed during holiday 2020. But it's a precarious time for all involved; there's not much room for error.
Join Gordon Borrell from Borrell Associates and Greg Sterling, Uberall VP of Market Insights, as they discuss Q4 planning, execution and what local media sellers can do to boost their customers' success — and their own.
In this webinar, you'll learn:
Major consumer trends and whether in-store shopping will be back for Xmas
How SMBs can appeal to the new, value-conscious consumer
Why a hybrid traditional-digital media strategy is more effective than an all-digital approach
What kinds of services and support your customers need this holiday season