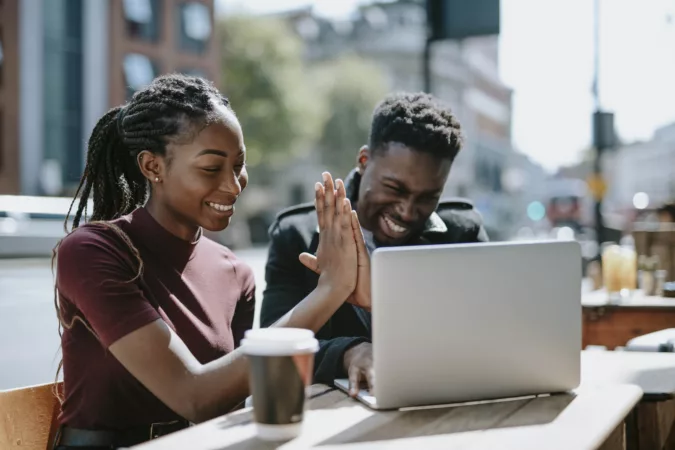 Blogs
Your Local SEO Checklist: A Recap of Our Session at Brighton SEO
As we ushered in September, the digital marketing community converged at Brighton SEO 2023. This annual gathering, synonymous with innovation and forward-thinking, offered attendees a glimpse into the future of SEO and broader digital strategies. From enlightening panel discussions to hands-on workshops, the event promised–and delivered–transformative insights.
In our coverage, we dive deep into the essential local SEO checklist for multi-location businesses working at scale. That way, even if you couldn't make it to the seaside town of Brighton, you won't miss out on the essential knowledge shared.

Today's Local SEO Landscape
Navigating the intricacies of organic and local SEO with a focus on scalability and efficiency can feel daunting. The multifaceted nature of scaling local SEO, from reporting to adapting to ranking factor changes and optimizing customer interactions, poses significant challenges to marketers.
As we inch closer to an era dominated by AI assistants designed to streamline our efforts, it's crucial to discern the immediate opportunities from the long-term challenges. This distinction can mean the difference between a minor impact and a transformative shift for businesses.

10 Local SEO Mistakes and How to Avoid Them
Scale With These 5 Simple Hacks
In today's digital age, businesses with multiple locations have unique challenges when it comes to ticking off their local SEO checklist.
The key to mastering local SEO ranking factors? Implementing strategies that scale without sacrificing attention to detail. Here are some simple hacks presented at Brighton SEO 2023 by Uberall's Senior Value Engineer, Ehab Aboud.
These tips can make a significant difference in enhancing your online visibility across all your locations:

1. Photos and Videos
Visual content is not just about aesthetics; it plays a pivotal role in local search optimization. By adding high-quality photos and videos of your locations, you make it easier for potential customers to recognize and relate to your brand.
For instance, a restaurant chain might upload images of signature dishes, interior ambiance, or happy customers at various outlets. Including Google Streetview shots can also significantly improve the user experience by providing a real-world view of the establishment. This not only helps in attracting online traffic but can also drive foot traffic.
2. Attributes
Attributes offer additional information about your business that can be valuable to potential customers. For instance, a coffee shop might highlight attributes such as "Free Wi-Fi," "Pet-friendly," or "Outdoor Seating." By using relevant attributes, multi-location businesses can ensure that their outlets stand out and cater to specific customer preferences.

3. Booking Providers (If Applicable)
If your business model incorporates appointments or reservations, integrating with popular booking providers can be a game-changer. For example, a chain of spas can integrate with a platform like Booksy or Resy, ensuring a seamless reservation experience for their clients. This not only simplifies the booking process for customers but also reduces administrative tasks for the business.

4. Website Schema Markup
Schema markup is a form of microdata that helps search engines better understand the content on your website. For businesses with multiple locations, using local business schema can enhance the visibility of each outlet in search results. A multi-location retail store that uses schema markup to specify individual store hours, phone numbers, and even in-stock products, makes it easier for customers to find exactly what they're looking for at the nearest location.

5. Use a Listings Manager
Managing information for multiple locations can be tedious and prone to errors. Using a listings manager can automate this process, ensuring consistent and accurate information across all your outlets. These platforms can help in real-time updates, monitor reviews, and provide analytics.
This is where Uberall can help—Uberall's platform ensures that your business details are consistent and accurate across various directories, platforms, and search engines. By leveraging Uberall, multi-location businesses can not only manage their online presence effectively but also tap into insights to drive further optimizations.

See Results With This Local SEO Checklist
Ticking all the boxes on your local SEO checklist requires a combination of strategic thinking and the right tools. By focusing on visual content, attributes, integration with booking providers, website schema markup, and leveraging platforms like Uberall, businesses can drive online visibility and foster growth across all their locations.

Manage Listings More Efficiently Than Ever