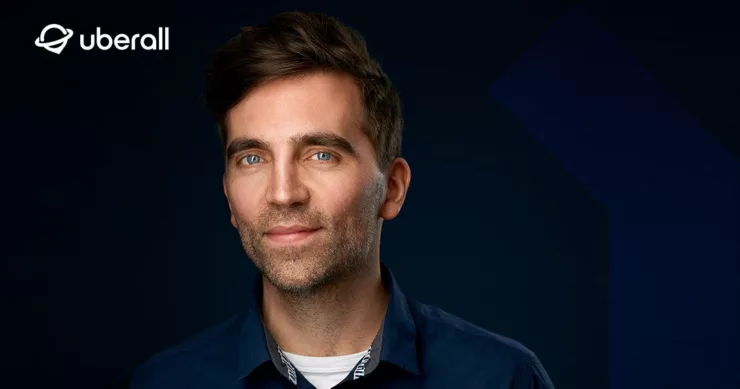 Blogs
Uberall secures $115M Series C to Grow North American Presence, Agrees to Acquire MomentFeed
By Florian Hübner, CEO & Co-Founder, Uberall
We are more than excited to announce that Uberall has signed a definitive agreement to acquire MomentFeed. We're also announcing a capital investment of $115 million (€95 million) led by Bregal Milestone, alongside Level Equity, United Internet, and Uberall management, which will allow us to accelerate growth, especially in the U.S. and Canada.
MomentFeed CEO Nick Hedges will join Uberall's leadership team as Chief Strategy Officer and Executive Vice President, North America. He will be leading Uberall's North American business unit from California, where MomentFeed is based. Working with him has been a great pleasure for me and the rest of the Uberall leadership team, over the past few months, and we're really excited about the future.
As we now come out of COVID restrictions, businesses are reemerging and rebounding. Yet the pandemic has forever changed consumer behavior and expectations. The internet assumed a much larger role in consumer decision-making. After years of discussion, we're now in a truly omnichannel world.
People no longer make clear distinctions between online and offline; we don't either. We help businesses bridge the gap between touchpoints and facilitate seamless customer experiences that improve satisfaction and loyalty. Businesses of all sizes must now be able to meet increased expectations of convenience, data accuracy and real-time engagement.
The addition of MomentFeed's technology and team will enable Uberall's customers and partners to meet and exceed those expectations and deliver compelling omnichannel customer experiences. It will also allow us to build even more innovative products going forward.
Our unified 'Near Me' Customer Experience platform will bring together Uberall's market-leading listings and reputation management products, as well as first-to-market features like Google local ads, with MomentFeed's best-in-class local social capabilities, customer sentiment analysis and enterprise-grade service offering.
Uberall and MomentFeed are long-time partners with a shared vision and similar values. The combined company will serve a global customer base with trillions in annual revenues.

Uberall counts many of the world's most recognizable brands as customers, including BP, KFC, Marks and Spencer, McDonald's, and Pizza Hut. MomentFeed's customer base is a "who's who" of multi-location brands in North America. The combined company will manage the data and online presence of more than 1.35 million business locations, more than any other current competitor.

Uberall will now have a significant operating presence across North and Latin America, Europe, and Asia, strengthening our global leadership position and empowering many of the world's leading brands. At the same time, we will continue to prioritize great service to customers and partners. MomentFeed's exceptional service offering is one of its key differentiators.

When we started Uberall in 2013, our goal was to enable consumers to more easily find businesses across the internet. Our product vision has expanded significantly and our small family of four people has evolved into a team of more than 350, which is still growing rapidly.
Today marks a new and exciting phase in the company's evolution and maturation. Together with MomentFeed we are now the undisputed leader in 'Near Me' Customer Experience solutions.
About Florian Hübner:
Florian Hübner is CEO and co-founder of Uberall. Before founding Uberall in 2013, Hübner spent several years as a strategy consultant for McKinsey & Company, where he advised leading companies across a variety of industries. After McKinsey, he worked as a researcher at the Hasso Plattner Institute in Potsdam.