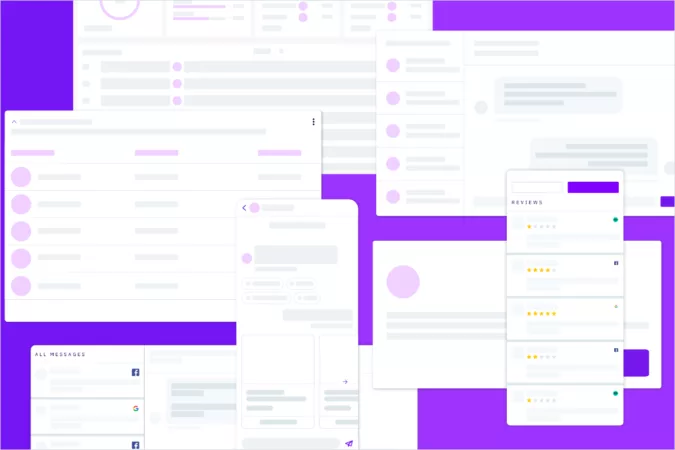 Blog
Wrapping Up 2022: New Uberall Features to Kick-Start the New Year
In case you missed it during your busy year, we've made many great improvements to Uberall CoreX. They're too many to fit into one article, so we've handpicked the highlights for you. 💜
As you know, our goal is to give you the best tools to win customers locally and grow globally, as well as delivering the best experiences for customers today—and, more importantly, tomorrow.
That's why we've added a whole host of awesome products, features, and improvements to our platform in 2022 that help you:
build stronger customer relationships

increase your visibility

report on your success

enable your teams
Make sure you stay ahead of the competition with the product highlights from '22. Check out our wrap-up below!

Tools to Build Stronger Customer Relationships
Uberall Messages
Customer experience remains a key revenue driver moving into 2023—as a result, providing the fastest, easiest, and most delightful way for customers to get what they're looking for should be a top priority. That's why we think Uberall Messages is the biggest highlight of this year: With this tool, it's effortless to connect customers with the right answer, product, or service, any time of the day or night.
The new product brings the chat functionalities from your Google Business Profile or Facebook Page to CoreX. This way, your live agents can easily connect consumers to the right info, reservation system, and more. The real game-changer within Messages is the integrated chatbot capability. This tool is pre-trained on your locations and can take care of the majority of messages. The chatbot has worked so well among our beta testers that it successfully answered more than 90% of customer questions.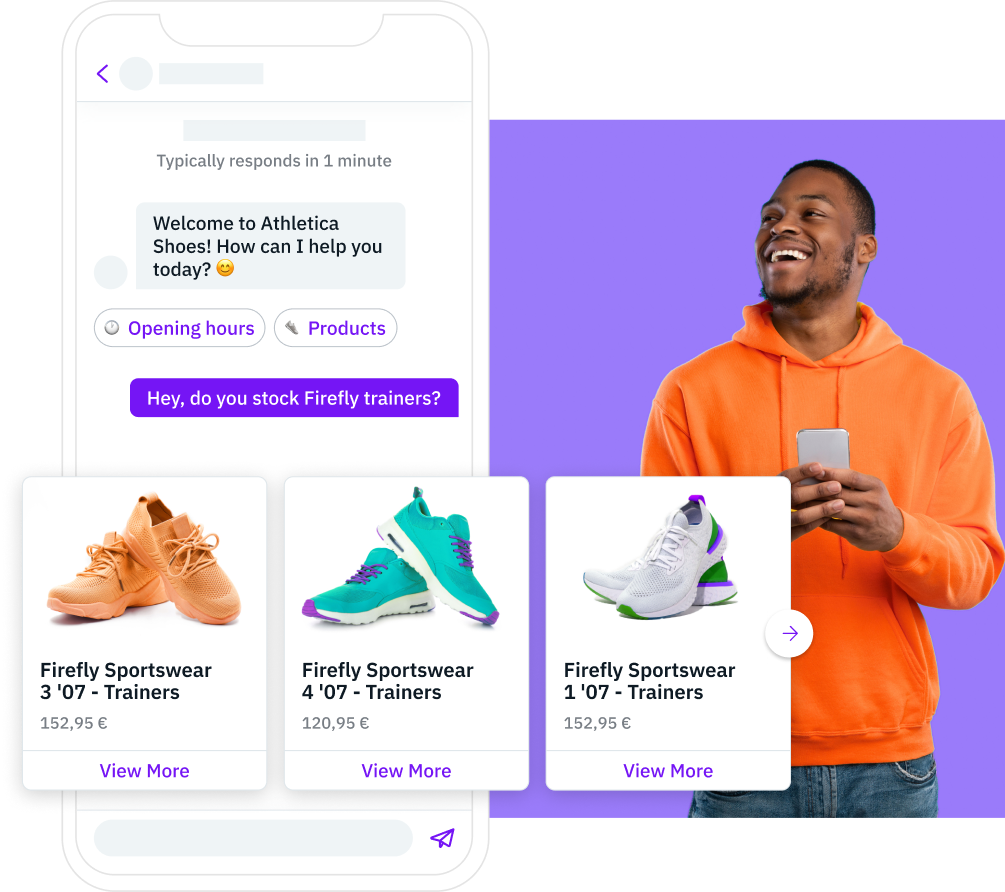 Reply Assistant
Many multi-location businesses we talk to know the value of replying to reviews, but they just don't have the time or brand control to respond effectively. This is why we've made it even faster to reply to reviews with the right response on the Uberall platform (and the new Mobile App, see below). You can now improve your response rate and time with:
a response library with templates to help your teams compose quick, on-brand responses

and automated responses to tackle those star-only Google reviews via pre-set and randomized responses.
Review Generation
Businesses know how important reviews are for attracting new customers, but they often struggle to keep those reviews coming. The introduction of Review Generation to Uberall Reviews is here to help your business get more local, first-party reviews. You can now ask customers at scale via email or text message to leave a review after they shop with you. Simply set up a template with your own text and imagery, add dynamic URLs to lead your customers, and send it to your uploaded customer list.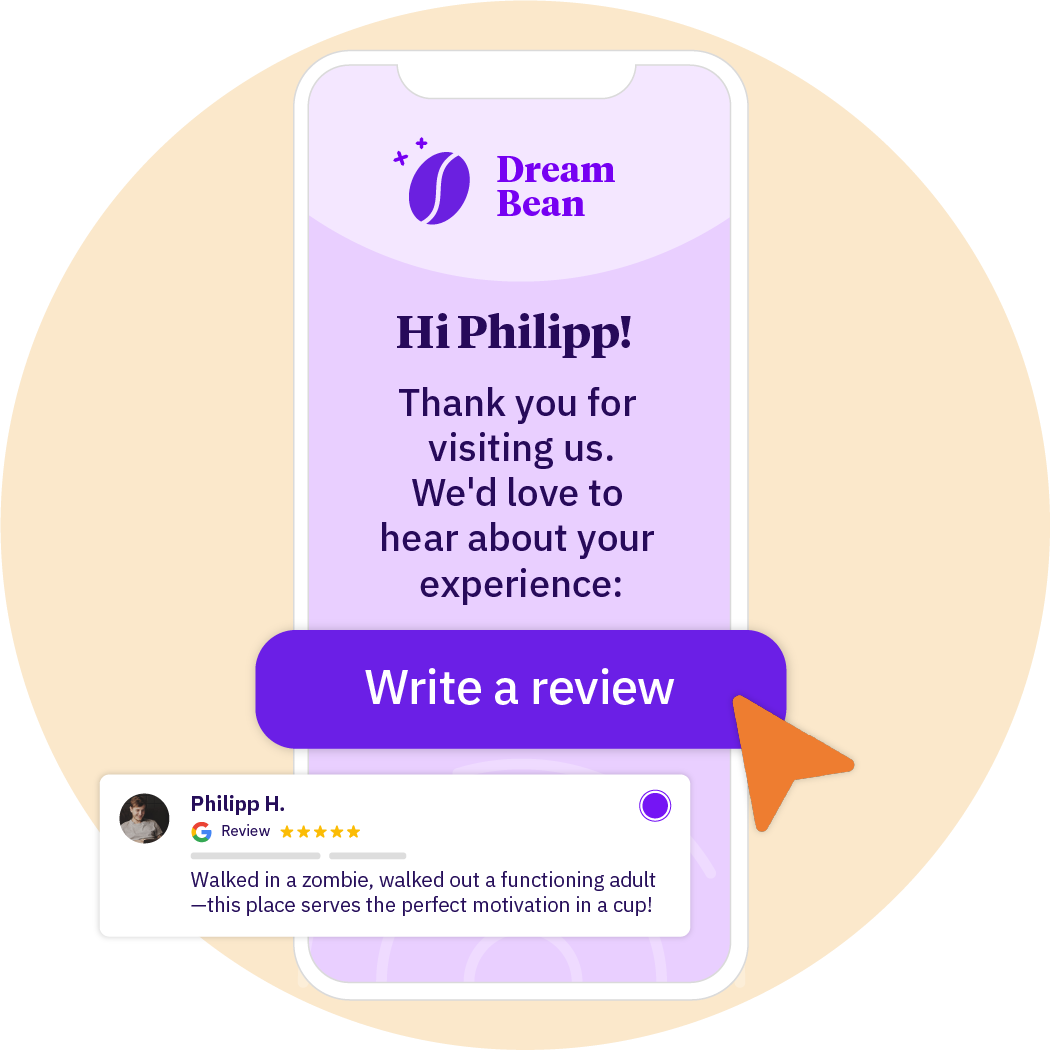 Features to Stand Out and Boost Visibility
"Business owners now need to make their Google Business Profiles and local webpages more captivating to convince consumers to click on them, such as by offering local inventory, online appointment booking, or product images. Given that, I expect 2023 to be a year where companies will implement many new features to capture consumers' attention on Google Search."
Local Inventory
Imagine someone searches for a product and one of your locations' listings appears showing items you have in stock. We've been working with our first-mover retail customers to make their Listings even more compelling, by dynamically displaying their local inventory on platforms like Google—and, in doing so, drive more local sales.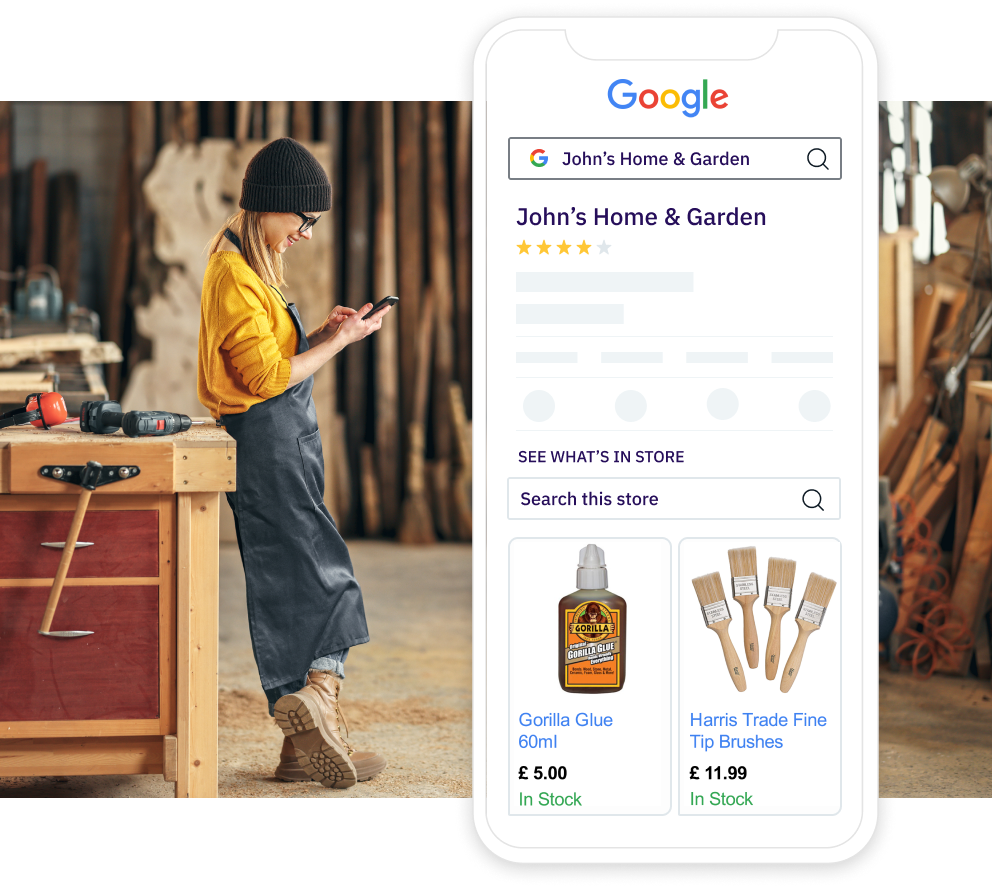 Dynamic EV Charge Point Data
With electronic mobility on the rise, businesses with physical locations and new entrants are seeing big opportunities in the EV charge point space. But when drivers search for a charge point on their navigation system, how can businesses show their offer is there and also available? This year, we partnered with Eco-Movement to offer customers a full listings solution for EV charge points, complete with meticulously matched business data (name, coordinates, etc.), static data (charger type, power, payment methods, etc.), and dynamic data (real time availability). It's the only solution with a bidirectional data flow, meaning the highest data quality on the market and no duplicates.
Content Collections & Olo Integration
Content Collections helps all kinds of businesses manage and promote their products, services, and other parts of their offering online, but restaurant businesses were especially excited about the introduction of menu collections. Restaurants can now create menu items with descriptions, pictures, and prices, organize them into menus, and publish them to selected locations' Google listings and webpages. Any update made to those items will automatically be reflected wherever they are published online.
For restaurants using Olo, it gets even better: Uberall CoreX now automatically syncs with Olo, so you can manage all of your restaurant data in Olo, then publish it at scale to your local listings, webpages, and chatbot conversations.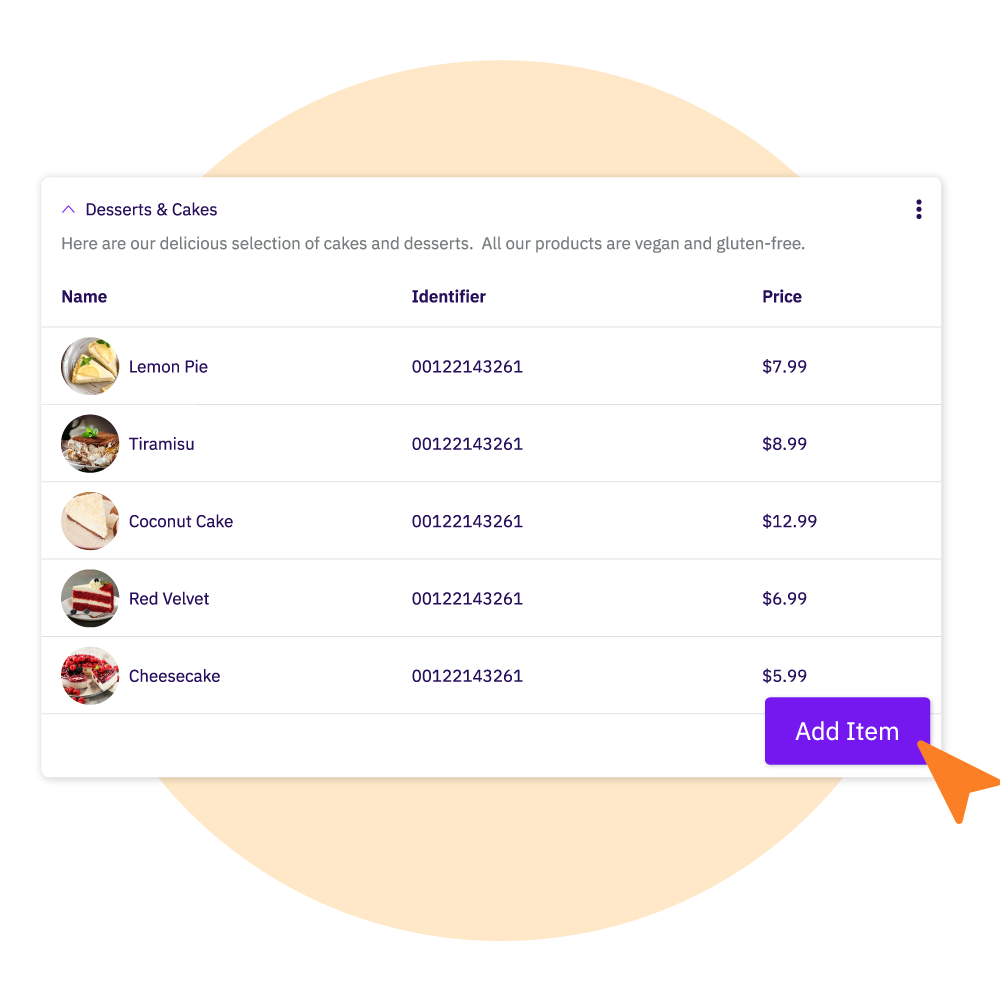 Media Manager
Search is becoming more visual-oriented, especially as technologies like VR and AR become more established in our everyday lives. The new Media Manager helps businesses optimize their visual presence, making it easier and more performance-driven. It not only gives you more control over what your locations look like on platforms like Google and Facebook, but helps you to provide the correct range of images and information that search engines look for when recommending businesses.
Instagram Posts
With social media becoming more critical for local discovery, we have made sure that you can now engage consumers in Instagram with the streamlined workflow you know from CoreX. Within Local Social, you can now maintain your global and local posting calendar, and include Instagram posts or reels.

New Ways to Glean Insights and Measure Your Impact
Local SEO Report
Where do each of your locations rank in the searches you care about? Which keywords need more love from your SEO team, or a boost from SEM? Not sure? Our new Local SEO Report will tell you! Within Analytics, you can now analyze your locations' local visibility for focus keywords and see how they compare. Also, you see how your rank relates to downstream metrics like views or clicks, so you can better quantify the impact of your SEO and SEM tactics.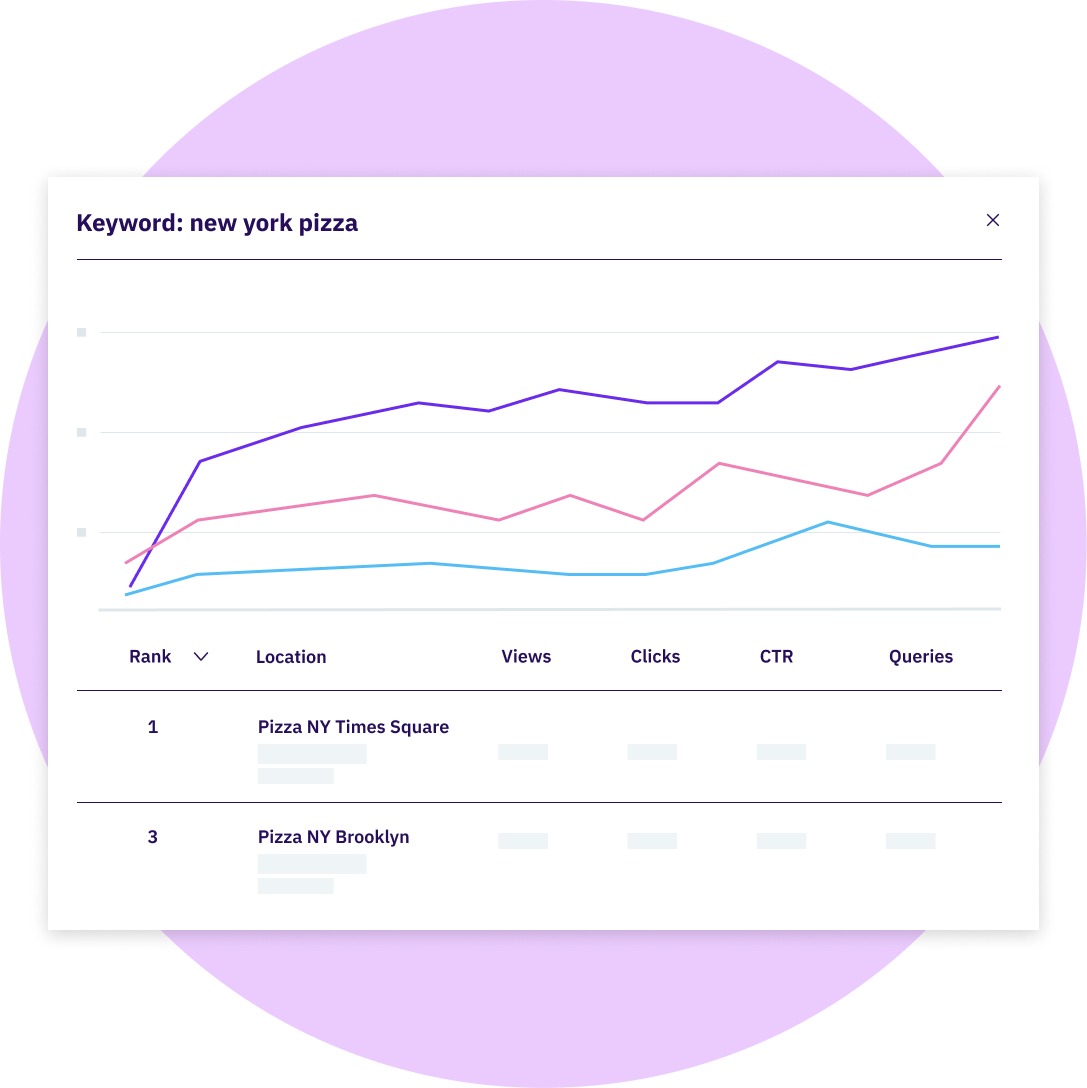 Sentiment Analysis
Your review ratings are one of your most critical ranking factors, but they only tell part of the story. In 2022, we've added Sentiment Analysis to CoreX to provide you with clear, actionable insights from the written reviews you get from across the web. The new tool provides you with sentiment scores for key themes relevant to your industry that you can compare across your locations. It also lets you dig deeper into the actual feedback to paint a clearer picture. This way, you can enhance customer experience based on reliable data, all the while creating more loyal customers.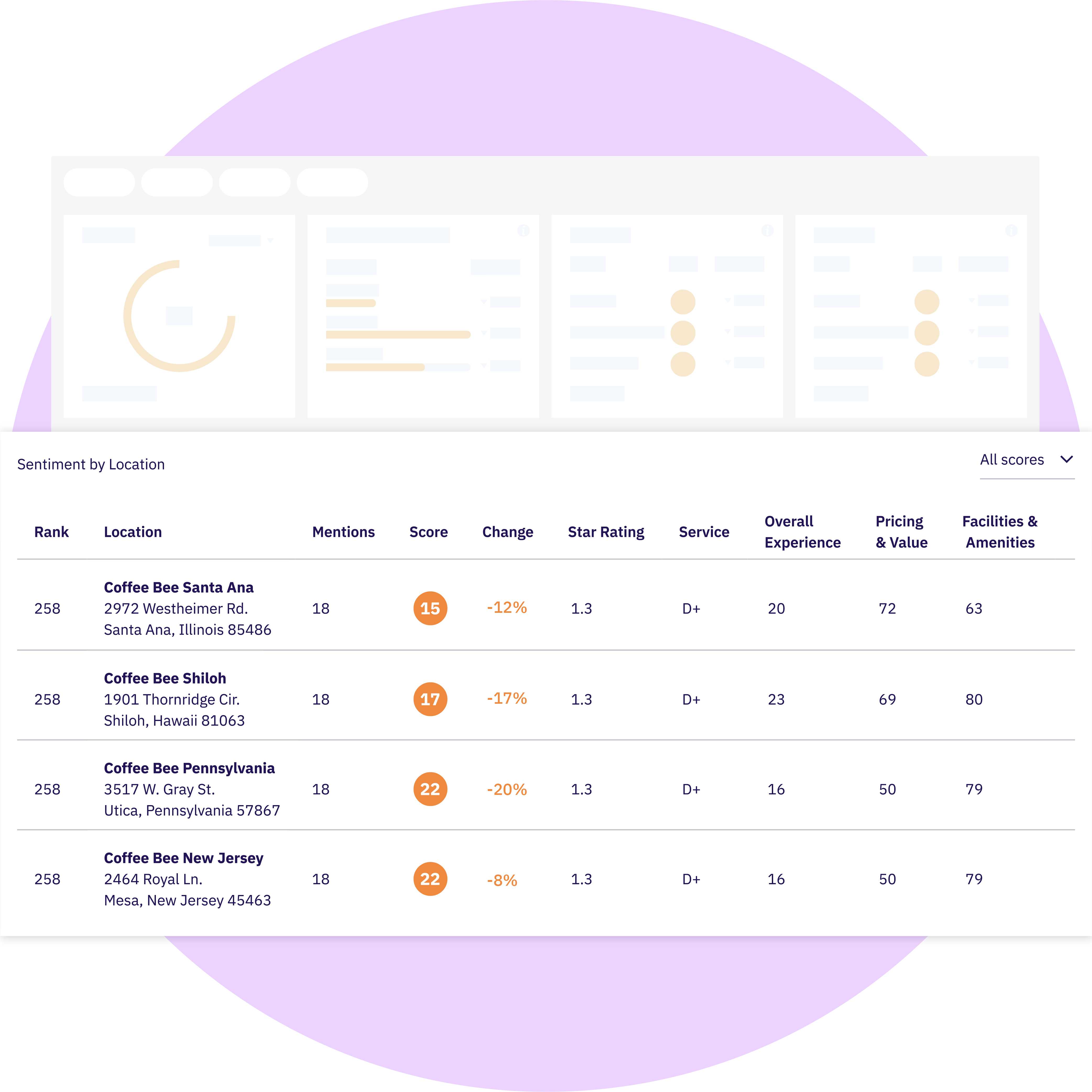 Major Improvements to Make Light Work
CoreX Mobile App
This new Mobile App for Uberall CoreX isn't just an "improvement," it completely changes how your local operators or franchisees can be an active part of your local marketing strategy. From their phones, they can now update opening hours and other location info, monitor and respond to reviews, or directly create a social post from the local team selfie they just took.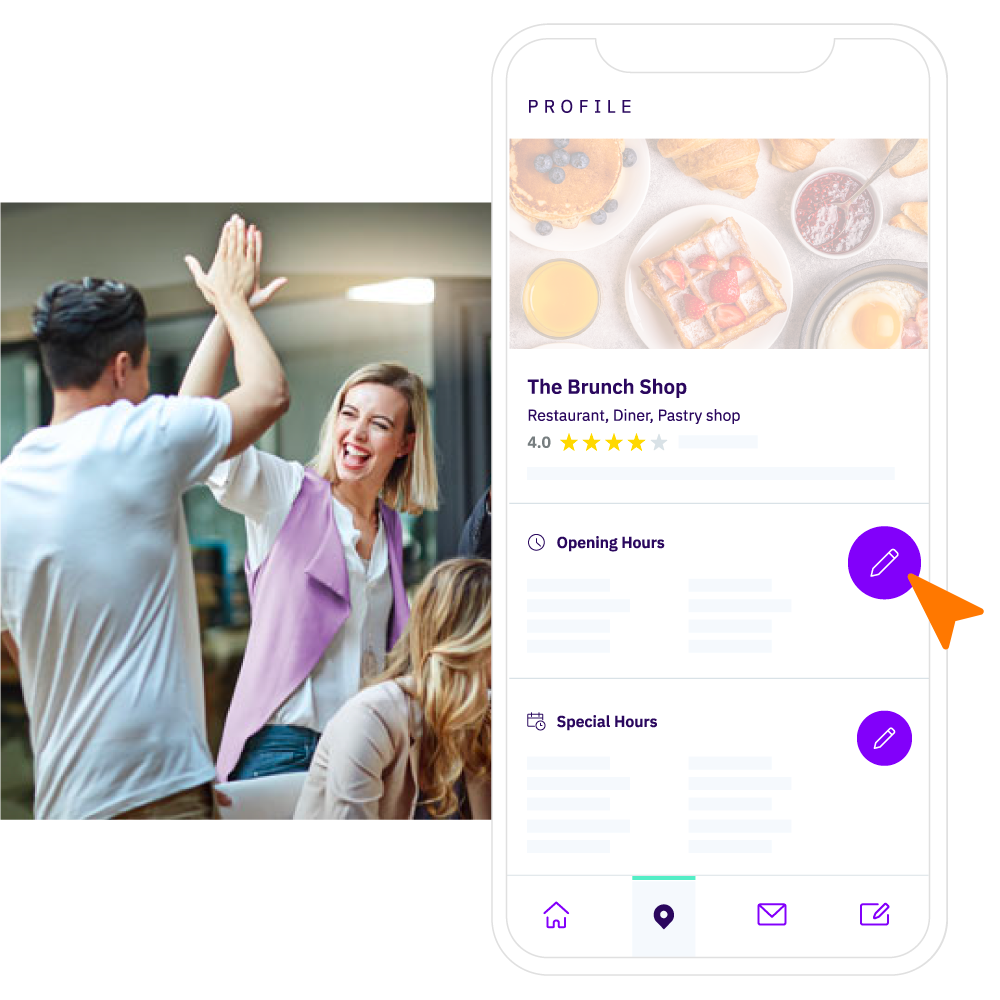 Locator & Local Pages
We've improved our beloved Locator & Local Pages to make designing and updating your store finder and pages easy as pie! With the user interface, you can now have direct control over your styles, colors, and your content. No code needed, no dependency on an agency—you simply do it yourself.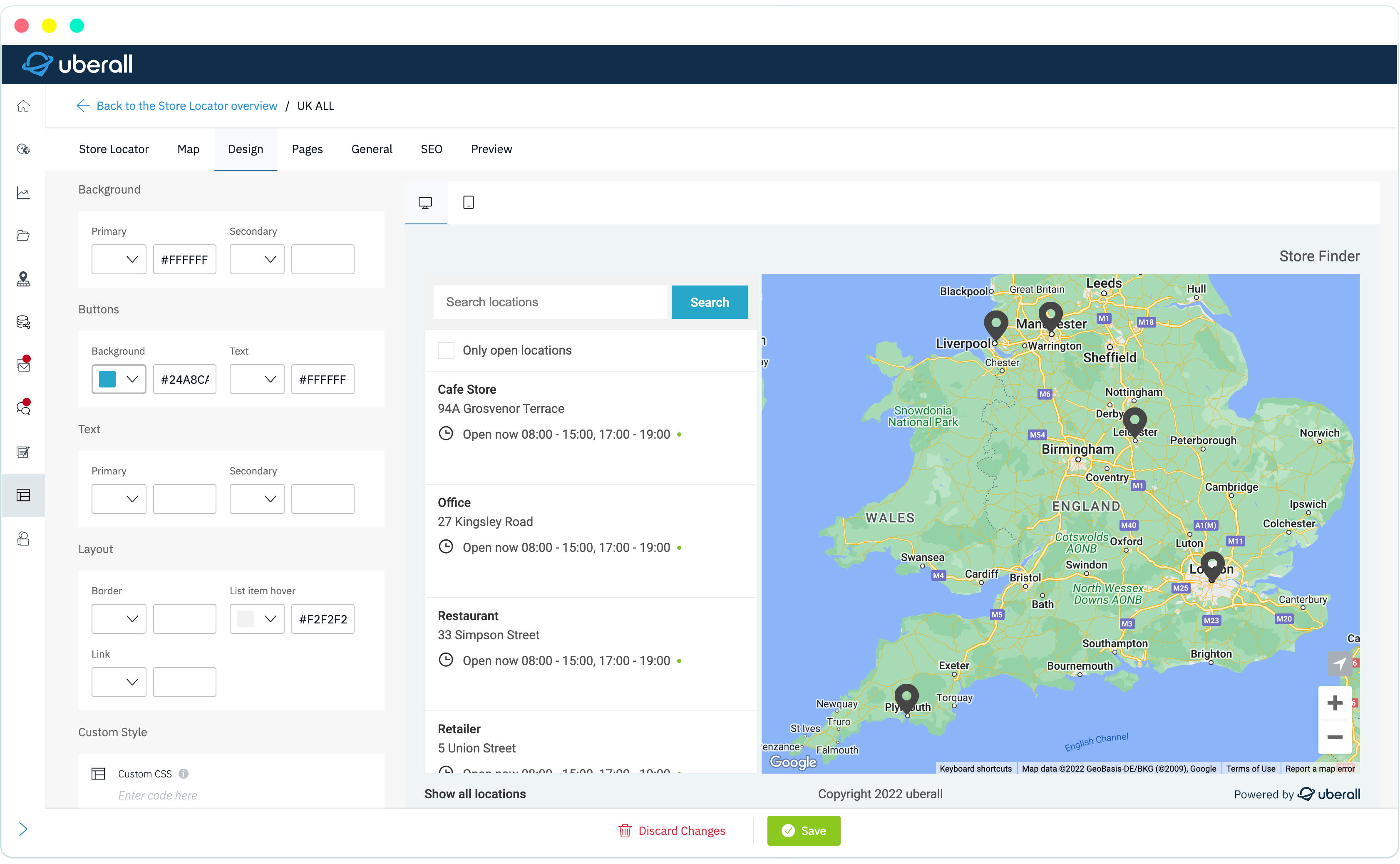 Get Your Business Ready for 2023!
Don't those updates trigger some excitement for you too? Let us make sure that you get the best for your business and the best out of Uberall CoreX. If you're already an Uberall customer, reach out to your success manager to find out more about which updates can set you up for success. And if you're not an Uberall customer (yet) but want to find out more, let us know.