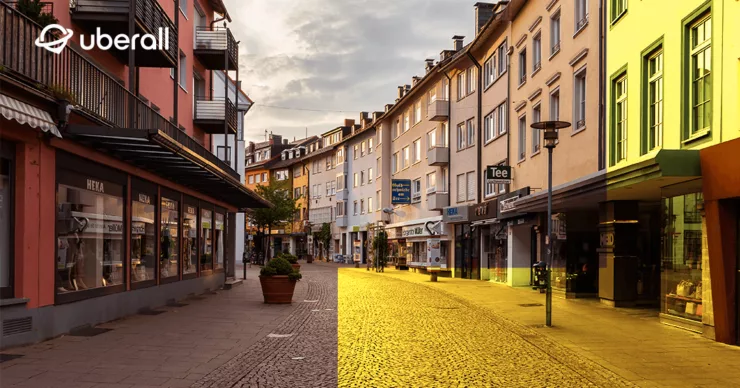 Blogs
Small Business Coronavirus Checklist and Resources
By Greg Sterling, Uberall's VP of Market Insights
The Covid-19 pandemic has profoundly disrupted US small businesses and, in many cases, represents an existential threat to their continued operation. All over the world and in most major US cities, people are confined to their homes and not able to spend money with local businesses except in isolated cases.
Grocery stores, selected big box retailers and restaurants with takeout may be surviving or even doing well in some cases. But most business categories – retail, entertainment, home services, hospitality, healthcare, bars and dine-in restaurants and so on – are all suffering.
The US has 30 million small businesses, representing more than 99% of the total. Most of them have relatively few headcount. But collectively they generate the incomes of almost 49% of all US workers. This is what's at stake in the survival of these businesses.
United States Employment by Industry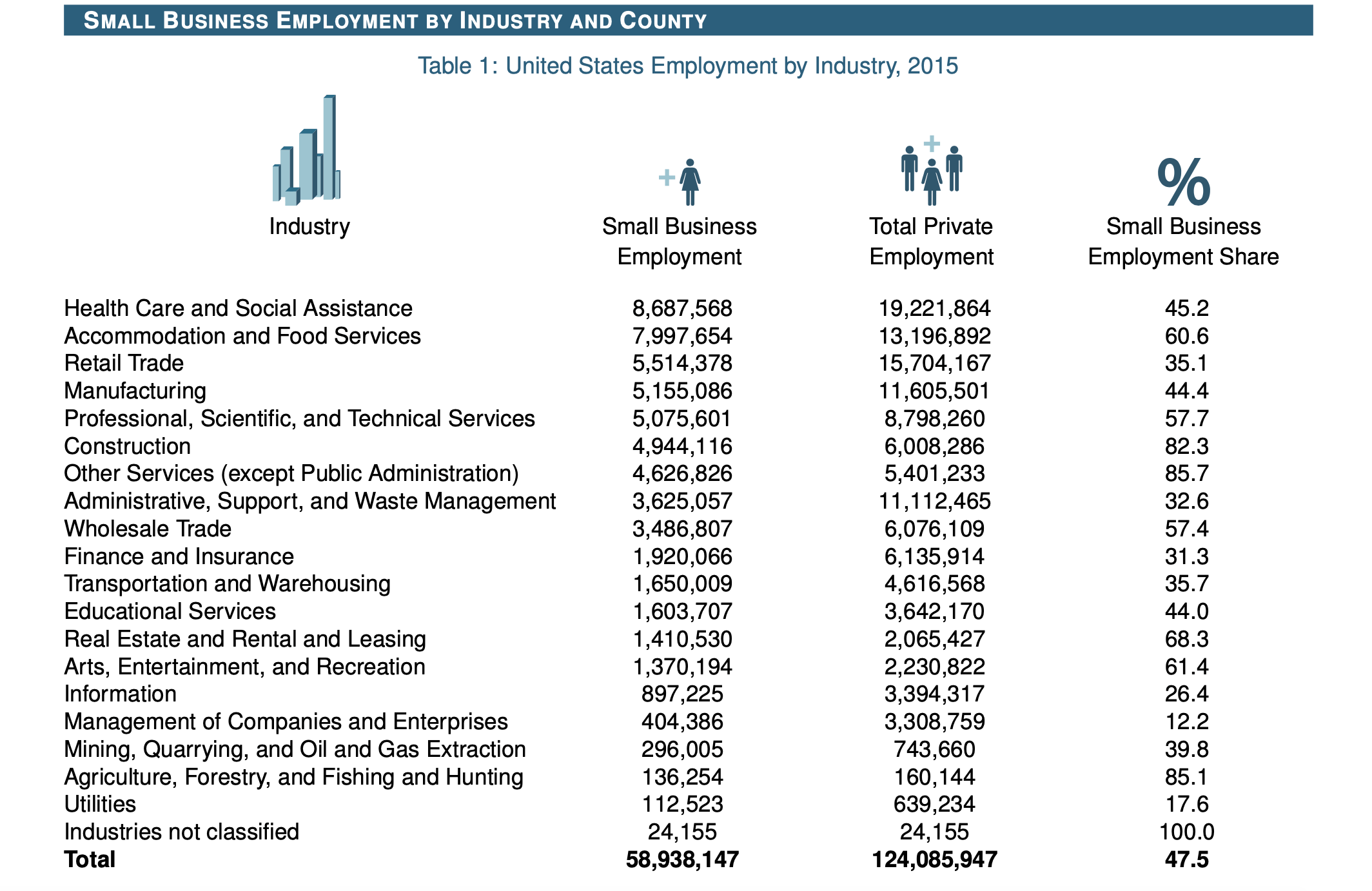 Source: US SBA (most recent data available)
According to a March Goldman Sachs survey of 1,500 small business owners:
96% have been affected by the coronavirus
75% have experienced declining or lost sales
51% will only be able to operate for three months or less under current conditions
What most local business owners want is funding or credit and delayed or reduced tax payments. They're worried about cash flow and the ability to make payroll. But there are lots of additional things to consider.
Below is a checklist; it's not exhaustive and doesn't include things like safety/hygiene or personnel policies and operational issues (remote work, data security, layoffs). But these are things to act on immediately if they haven't been done already.
Make a short-term operational and financial plan
It's impossible in this environment to plan too far ahead. Many people studying the disease believe that things may be able to return to "normal" in late May or June. Depending on where you are, that may still be optimistic. Think about the next 30, 60, 90 days. How much cash do you have, where can you obtain additional funds or credit? (See below.) Create an internal team to address the crisis (if you have employees).
Communicate with customers in direct ways
Communicate authentically with customers in email, on social media and through Google Posts, if applicable to you. Your customers are your community and may be a tremendous resource in terms of financial support (e.g., gift cards, donations, subscriptions). They might also generate ideas that will help you weather this time period. Don't be afraid to be candid or ask for help. Your customers want you to survive and succeed.
Change your hours or mark yourself "temporarily closed" on Google My Business
If you have a physical location or multiple locations, be sure to make any hours adjustments on Google My Business. If you're closed, mark your business temporarily closed, although some digital marketers recommend against this. Google has provided assurances being "temporarily closed" won't hurt your search rankings or visibility after the outbreak subsides. Other sites such as Yelp, Facebook, Bing, Apple Maps and specialized vertical directories should also be addressed. Google is the immediate priority for these changes, however.
Update your website to reflect any changes
Update your homepage and relevant pages on your site to reflect the status of your business. If your locations are closed, if you're selling online let people know. If you have a blog, discuss what you're doing or your challenges and ideas. Change any hours on your site and consider FAQs or comparable content to answer common customer questions. Give customers ways to communicate with you or provide suggestions.
Pivot to online sales or service delivery
Can you sell your products or services online, if you're not already doing that? Alternatively, can you create a new or related product for an online audience (e.g., classes for gym members who can't physically come in, online cooking classes by restaurants, cafés selling coffee online). Part of what you're doing is seeking income but you're also trying to keep your audience and customers engaged during this period, so they'll come back when it's over.
Online advances will benefit you over the long term as well.
Marketing during the outbreak
Depending on your product or service – and especially if you're selling online -- you will probably want to keep marketing. What specifically you do and where you do it (online) will depend on your business category, your budget and your objectives. There's lots of coronavirus-related marketing advice online now (Google "small business marketing advice COVID-19" or similar). For the moment, costs are lower for Google Ads and on Facebook and Instagram because many digital marketers have cut their budgets. If you're in that position too there are still things you can do with email, content, your website and social media.
Think creatively, improve your skills and knowledge
At times of heightened stress, it's often difficult to think creatively. But that's what's needed right now. Allow yourself to think beyond the normal, daily rules and routines. How can you evolve the business? Is there a big idea you've had in the back of your mind? Is there a hidden opportunity that might be worth pursuing? Your employees, friends, colleagues and customers will also have ideas that are worth exploring.
This may also be a time when you can attend to things you've neglected or improve your knowledge in some critical area of your business or marketing.
Network and seek support
Connect with other businesses in your industry or your area (just not in person). Create or tap into existing support networks for ideas, recommendations and to overcome the creeping isolation that's happening to everyone right now. These relationships may also benefit you in the long term in unexpected ways.
Plan for a return to the new normal
While it may be a bit premature, you should also think about the return to conditions that are more like normal. There will likely be pent-up demand among consumers when the time comes. It's worth doing scenario planning around increased customer demand and the operational requirements of meeting that demand over the next few months.
Beyond the above, below are some additional resources that could be helpful during this period. Each of these will lead to others in turn.
General Coronavirus Resources
Credit & Funding Resources
Online Tools & Services