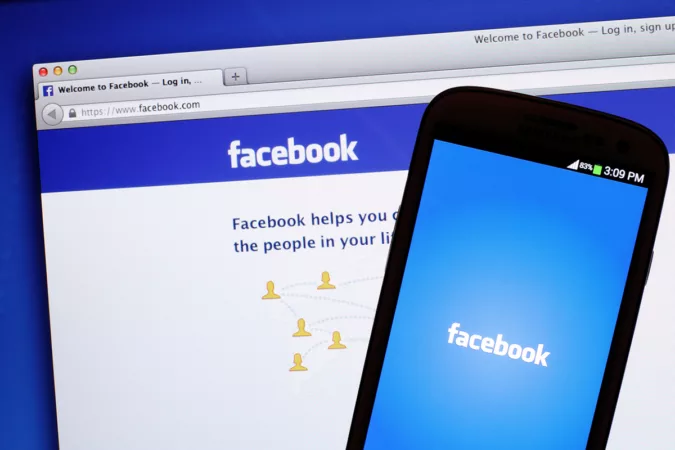 Blogs
The Rewards (And Risks) Of Automated Posting On Facebook Locations
If you're managing a multi-location brand, here's everything you need to know about Facebook's most recent update to the pages you (can) manage:
Facebook Location pages now allow brands to embed posts directly from their primary brand page to all related location pages. Posts are syndicated to all Facebook Locations from the main brand page through a parent-child relationship.
The feature is an appealing shortcut for brands with multiple retail locations who may be struggling to add content to their empty location page. It's a step in the right direction when it comes to streamlining the time-intensive process of local page management - especially across dozens or hundreds of individual locations.
But, know that this new capability lacks many of the benefits that come with active local page management.
For higher levels of customer engagement and fan interaction (and surprisingly, higher search engine rankings), your local pages must be managed with more than simplified, automatic publishing. Here's why:
Brand Pages Aren't Local Pages
Every brand has a corporate brand page that represents the company's profile, and updates to this page are made frequently. Local pages are individual Facebook pages with business information and content specific to that location - there are one or more Local pages for every one of your stores / shops / restaurants.
When properly managed, Local pages will increase your organic (free) reach and engagement - far beyond your brand page. Good ratings and engagement on these local pages have also been proven to result in higher search rankings, especially on Google, when customers are looking for a location near them. The metrics are significant.
On average, local Facebook pages generate 5X more reach and 8X more engagement per fan than brand pages.
Our recent study shows the growing value of local Facebook pages with use cases where posting onto local pages has increased consumer engagement by 56% and organic reach by an astounding 270%.
Facebook's Update
As of March 2016, Facebook activated brand posts so they get automatically copied to (actually embedded into) the local pages that are linked to a brand through this parent-child relationship. Facebook considers the brand's page to be the 'parent' and local pages the 'children', who inherit traits from the parent. In this case, posts. This means that any post created on a company's Facebook brand page will appear on all local pages.
While this update helps make local pages look more active with branded content, these embedded posts do not serve as separate, stand-alone postings, but rather one syndicated brand "mega-post". And to Google, it looks like duplicate content.
Additionally, when it comes to reach and impressions, these automated posts are only visible to users clicking into the local page - they will not appear in the news feeds of fans who have liked or checked into the local page as if they would if the content was posted specifically to the individual local page.
Still, this can be a brand benefit because it adds content to pages that were previously blank. But there are far greater benefits that come from personalized local page posting and management.
Corporate 'Parent' Page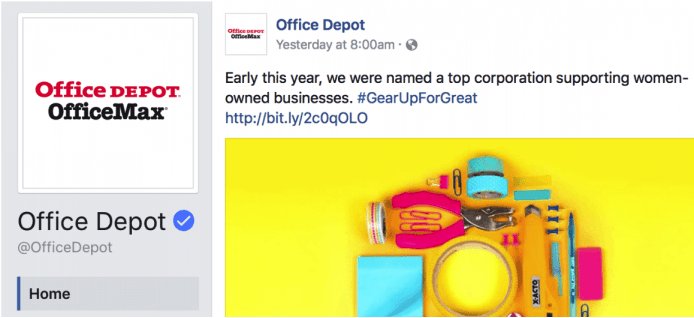 Location 'Child' Page - Example of corporate post embedding into Los Angeles local Facebook page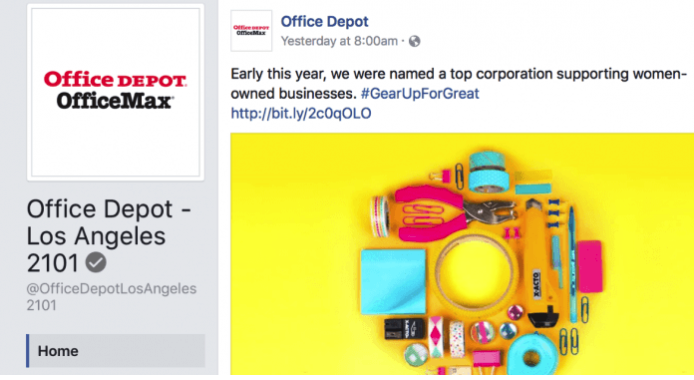 Active Publishing on Local Pages
Your best fans are actually frequent customers who have asked to create a relationship with your brand at the store level. They've 'checked in' to one or more locations, and will engage more readily with content that looks like it's directly from that local store, especially if that content is personalized and community-centric.
Brands that post directly to local pages have more posts appearing organically in fan news feeds - because they're publishing from each store and brand page (tens or hundreds of publishing centers, rather than just one). This is the opposite of the Facebook's automated brand-to-local page postings, which only syndicates a single post.
By populating local pages with content about specific services/products that are offered at the location, the location now has more unique information that can be sourced for relevant searches. For example, if a restaurant is looking to boost pizza or burger sales, publishing content about these products can help these locations rank higher for "pizza near me" and "burger near me" searches on Google.
Syndicated parent-child posts populates content, but search engines don't consider that content to be unique, so it's not contributing to search results with more inbound links to source material, either. So, local pages look updated, but unless those pages are have unique content, there are no benefits to local SEO.
Sharing Relevant Local Content
Another huge benefit of posting unique content on each local page is that sharing that unique content gets attributed to that local page, rather than the brand page. It feels more local to the sharer, to the share-ee, and through a network effect, boosts the relevance of local store pages.
Syndicated brand posts don't feel local or authentic, and will also receive national feedback and comments - things that are not necessarily relevant to individual locations. Additionally, by managing local pages directly, negative comments will be contained to a single local page and not pushed to all local pages or the main brand page.
For example, if a user shares an experience from their local restaurant on an automatically embedded post, that experience will show up on every single local restaurant Facebook page instead of just the page of the location they actually visited.
Local Page Management is Worth It
The fact is, it's hard to manage dozens or hundreds of local pages. That's why we created MomentFeed - to automate local posting for large, multi-location brands that retain all the benefits of local engagement without all the manual work.
The Facebook Locations feature has the best intentions to make local pages look like they're active, but using that automation leaves so much on the table. Using MomentFeed, successful retail and restaurant chains have seen a significant boost to social engagement and local SEO.
To provide an idea of the power of local pages, one multi-location brand regularly posted to about 90 local store pages for 3 months, and saw their search impressions on Google increase by 250%.
With MomentFeed, this level of wide-reaching local engagement becomes the brand's new standard.