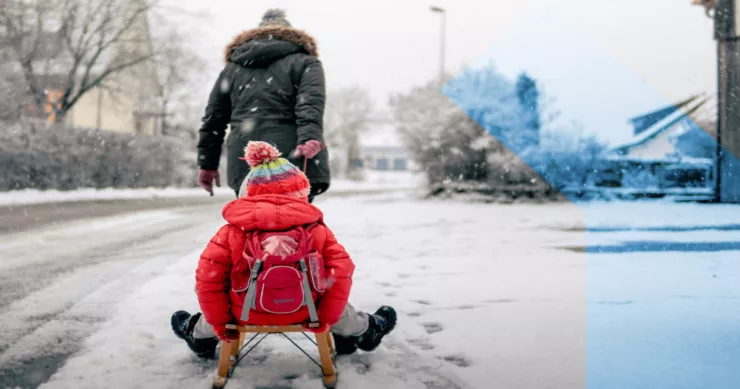 Blog
How Your Web Traffic Changes With the Season
Guest post by Kristine Pratt, Content Marketing Manager at Boostability.

When one season ends and another begins, the shift brings a lot of changes. Some of the most obvious are those that involve the weather. But weather changes are not the only deviations that occur with various seasons. Research shows that web traffic changes also occur in conjunction with seasonal changes.


The degree to which seasonal changes affects a website depends on a variety of factors. Some of these are how well you market through slow times and whether you sell seasonal products and/or services.

However, every site, regardless of what it sells, experiences ebbs and flows in web activity. It's crucial to be aware of these web traffic changes for all your clients, regardless of industry. If you're unprepared, your clients may have a difficult time managing the site and resulting business effectively.

Understanding how web traffic oscillates throughout the year is important.Understanding how web traffic oscillates throughout the year is important. It will help you prepare for busy times and anticipate slow times.
Understanding Seasonality and Digital Marketing




If you wonder, "Why do I experience so many changes to my web traffic during certain times of the year?" you're not alone.

Professionals across all industries experience this phenomenon. It's starts with mapping out regular patterns in web traffic changes. Then you can plan your digital marketing efforts accordingly. For your clients, you can do this for various industries and begin to start some trends.

You also must be extra careful with your finances during slow times so your business can make it through. Remember that up to 50% of businesses don't make it past the first five years. When you prepare for seasonal changes, you lower your likelihood of becoming part of this statistic.


The key to getting through slow seasons is perseverance. That's probably not what a client wants to hear. But it's important to look forward and get ready for the next busy season. This can be hard when you're in the middle of a dry spell. Remember, slow times rarely last, so it's important to prepare for future spikes in traffic and sales. You should also know that not all industries experience the same seasonality changes. However, for most businesses, web traffic changes follow similar general patterns.
Take a look at Boostability's analysis below for how you can prepare your clients for the roller coaster of web traffic each year.
New Year Traffic




Almost all businesses see a universal drop in web traffic at the first of the year. During this time, shoppers recover from their holiday spending habits and are more likely to be cautious about what they buy.

On the other hand, this is also a time when people make New Year's resolutions.

For clients who work in the fitness, health or self-improvement industries, you can capitalize on this. You'll probably see positive web traffic changes during this time. The increased traffic may even extend through February, but will likely drop off in March.
Early Spring Traffic




The spring season officially begins in March. Many businesses experience erratic web traffic and sales during March and April.

Don't get discouraged if early spring feels a bit like a roller coaster, with dramatic ups and equally dramatic downs.

Keep in mind that this is the time when many people go on spring vacations and may not have much time for online shopping. It's also a time when students are highly focused on preparing for end-of-year finals. If you can get through March and April, you'll likely see a rise in traffic in May and June.
Late Spring/Early Summer Traffic




When May rolls around, many businesses begin to see sales rise or remain steady. This is encouraging for businesses that had negative traffic changes in early spring. Late spring consistency often lasts through June before dropping off again in late summer.
Late Summer Traffic




It's normal for traffic to slow or stall in late summer. This is because most people are busy taking summer vacations and enjoying time away from school. Some industries receive positive web traffic changes during this time. A few include swimming pool, transportation and recreational industries.

For most industries, though, late summer is slow. Use the time to prepare for the increase in traffic that is soon to come.
Fall Traffic




Many businesses become more productive in fall. So, if you offer business-to-business (B2B) services or products, you'll probably be very busy in the fall. September and October mark the closing of the year before harsh winter weather sets in. These months are also a precursor to the holidays. Many shoppers make their first holiday purchase in October. No matter what type of service or product you offer, make sure you start preparing for holiday traffic no later than October.
Winter/Holiday Traffic




From November on, you'll probably notice positive web traffic changes. Shoppers look for enticing sales and promotions during this time.

Draw more traffic to your site through increased advertising and offering sales that are hard to resist. Don't forget to give shoppers a clear shipping cutoff date if they want to receive their items before Christmas.

You may wish to offer expedited shipping at a premium cost for those who are desperate to purchase last-minute gifts.
Seasonality vs. General Decline




While seasonality is normal and expected, a general, consistent decline in web traffic is not. If you see patterns of predictable decline corresponding with the seasons, don't worry.

This is normal and largely unavoidable. But you may be able to keep the lull from getting too severe. Advise clients to run one or two big sales or promotions during times that are historically slow.

You should only start to worry about low traffic numbers when you notice changes inconsistent with past experience.

In cases where dips in traffic do not follow previous patterns, other factors may be to blame. Step in to analyze your client's keyword usage, site loading speed, link workability and other factors.

This is also a good time to check out the sites and pricing of competitors.
Discover Seasonal Trends for Your Business




As mentioned, not all businesses experience the same seasonal web traffic changes. You may notice some clients perform differently than others in their same industry.

But different doesn't necessarily mean unpredictable. There are a variety of things you can do to discover seasonality trends for your client's business' so you know what to expect year after year:


Check website stats (including year-over-year analytics)

Try Google Trends

Use Google Keyword Planner

Review competitors' seasonal performance
Website analytics give great insight into site performance. You can change your settings to see how your site performed over the entire year or focus in on certain seasons. Look for consistencies year over year if possible.


Google Trends is a tool that helps you identify behavior changes associated with interest in certain keywords or terms.

For example, if you sell pie tins, you can run the term "pie tins" and associated keywords through Google Trends. The program will show what times of the year interest in the term spikes and when it drops. Using this information, it's possible to plan and recommend future marketing efforts more effectively.
Google Keyword Planner is similar to Google Trends in that it reveals information about specific keywords. It is a good tool to use when planning out keyword strategies. If you type a search term into the tool, it will show relevant terms and their general trends.
Finally, review your competitors' seasonal performance. This will give you insight into what keywords work best for them at different times. There are tools that can help you do this, including BrightEdge and SEMrush. To search for keywords related to specific seasons, search for terms such as "spring," "holidays," or "Thanksgiving."
Beat the Slow Period




Even if you're in a slow period, it doesn't mean you should just sit back and stay stagnant. To minimize the damage, consider these recommendations to temper web traffic changes for your clients:


Maximize seasonal promotion and engagement

Experiment with new marketing strategies

Expand your digital marketing channels

Engage in product and/or service renovation




Keep your presence strong during the off season so you stay in the back of your customers' minds. It comes down to building a strong brand throughout the year. Then, when the prime season for your product sales approaches, your customers will be more likely to come to you instead of your competitors.
Prepare for a Great Year




Every business has ups and downs. However, to minimize the downs and maximize the ups, you can start by preparing for seasonal changes.

To finish this year off strong and prepare for another great year, start by making your website a destination people want to visit. Make sure your client's sites load quickly, eliminate all broken links, and make sure it's user friendly.
If your desires involve improving the appearance, function or content of your website, Boostability can help.

Request a free website analysis online today to discover your website's current score and how you can improve it. As you work to make your site the best it can be, you'll have an easier time keeping customers interested, even through traditionally slow seasons.

About Kristine Pratt
Kristine Pratt is the Content Marketing Manager with Boostability. She brings a decade's worth of communications strategy work to the company. In addition to being a part of the marketing team, Kristine enjoys traveling, sports, and all things nerdy.