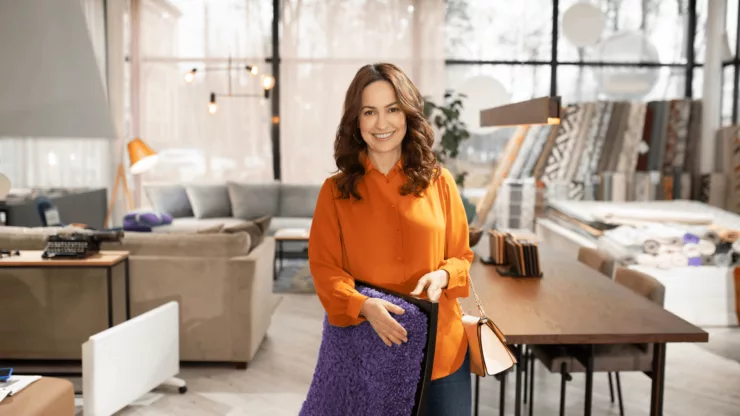 Blogs
Furniture Marketing and the Power of Local Keywords to Attract More High-Intent Buyers
As the furniture industry rebounds in the wake of the pandemic, marketing your furniture business in order to stand out is key. However, a lot of furniture retailers are still focused on traditional local tactics—print, TV, mailers and radio advertising.

While these broad-reaching furniture marketing tactics might be good for aircover, they are not likely to meet high-intent furniture buyers in their moment of need.
For example, let's say you have an unexpected overnight guest coming for a weekend visit and are in need of a new sofa sleeper. The first thing you will likely do is conduct a quick search online to see what is available from your local furniture retailers.
This is a very typical customer journey today. Furniture brands that optimize their digital presence to be found by high-intent buyers in this moment of need will drive more revenue.
If you are still not convinced a local keyword strategy is a critical component of your furniture marketing efforts here are five key reasons:

Targeted Traffic: Harnessing industry-specific keywords helps draw in potential customers actively searching for furniture products or services. This targeted traffic has a higher likelihood of converting into sales, as users demonstrate clear intent when searching for such terms.

Increased Visibility: Incorporating relevant keywords in your website content, meta tags, and headings enhances your chances of ranking higher on search engine results pages (SERPs). Greater visibility means more potential customers discovering your furniture business.

Competitive Edge: By pinpointing and optimizing your digital presence for high-volume keywords within the furniture industry, your website gains a competitive advantage over businesses that may not be utilizing SEO effectively. This edge can help you capture a larger market share and elevate your brand's online presence.

User Experience: Integrating relevant keywords into your content can enhance the overall user experience on your website. By providing valuable information aligned with users' search intent, you increase the probability of visitors engaging with your content, spending more time on your site, and ultimately making a purchase.

Long-term Growth: A robust keyword strategy not only drives immediate traffic and new customers but also helps establish your website's authority and reputation over time. As search engines recognize your site as a valuable resource within the furniture industry, you can secure a sustained online presence that drives long-term growth and profitability for your business.
Developing a Local Keyword Strategy for a Furniture Business
When developing your local keyword strategy, it's good to consider high-volume keywords (see the top 7 furniture keywords below). While these are competitive keywords, as a local furniture business you have the unique opportunity to show up for these searches with nearby consumers. So even for a keyword like "furniture store near me," which has a very high difficulty score of 87% according to SEMrush. Your business has a very good chance of showing up if you are one of only a few furniture stores nearby the consumer.
Additionally, it's important to build a keyword strategy that plays into your competitive differentiators. For example, if you offer free delivery, ranking for the term "furniture stores with free delivery" would be a great strategy. Or if you are known for carrying the largest selection of a particular brand "Lazy Boy" or "Tempur-Pedic," finding the best keywords in these brand categories is another great way to get found by consumers that are searching for their favourite brand.
In 2023, these are the top 7 most-used keywords in the furniture market:

furniture stores (1,500,000 Avg. Monthly Searches)

furniture stores near me (1,500,000)

furniture near me (90,500)

lazy boy recliners (110,000)

mattress warehouse (74,000)

used furniture stores near me (60,500)

cheap furniture near me (22,200)
The Importance of Targeting the Right Keywords
Research indicates that targeting the appropriate keywords in SEO yields a plethora of advantages for businesses and website owners:

Improved Organic Rankings: Targeting the right keywords increases the likelihood of your website ranking higher on search engine results pages. Higher rankings lead to greater visibility and more organic traffic to your site.

Higher Conversion Rates: By targeting keywords that accurately reflect users' search intent, you can attract potential customers who are more likely to engage with your content and convert, resulting in higher conversion rates and more sales or leads for your business.

Cost-effective Marketing: SEO is a cost-effective furniture marketing strategy, primarily focused on driving organic traffic. By hitting the right keywords, you maximize your return on investment as your efforts generate a steady stream of high-quality traffic without the need for continuous ad spend.

Enhanced User Experience: Optimizing your content with the right keywords helps create a better user experience. When users find relevant information that matches their search intent, they are more likely to stay on your site longer, reducing bounce rates and boosting your site's overall performance.

Increased Brand Awareness: When your website consistently ranks well for relevant keywords, users become more familiar with your brand, leading to greater trust and credibility as they perceive your site as a reliable source of information.

Competitive Advantage: Hitting the right keywords in SEO helps you stay ahead of your competition, capturing a larger share of the market and establishing your brand as an industry leader.

Long-term Results: SEO is a long-term strategy, and focusing on the right keywords helps build a strong online presence over time. As your website's authority grows, your rankings will continue to improve, driving sustained organic traffic
Boost Your Visibility with Furniture Buyers Using an Optimized Keyword Strategy
As someone actively engaged with clients from the industry, I advise marketing managers in the furniture industry to prioritize optimizing industry-specific keywords to capture targeted traffic with a high conversion potential.

Don't underestimate the power of enhancing your website content, meta tags, and headers with relevant keywords; it's key to boosting visibility and outshining your competitors. By embracing this strategic approach, you'll pave the way for long-term growth, improved user experience, heightened brand awareness, and stronger organic search rankings.

Learn more about Local SEO for your business