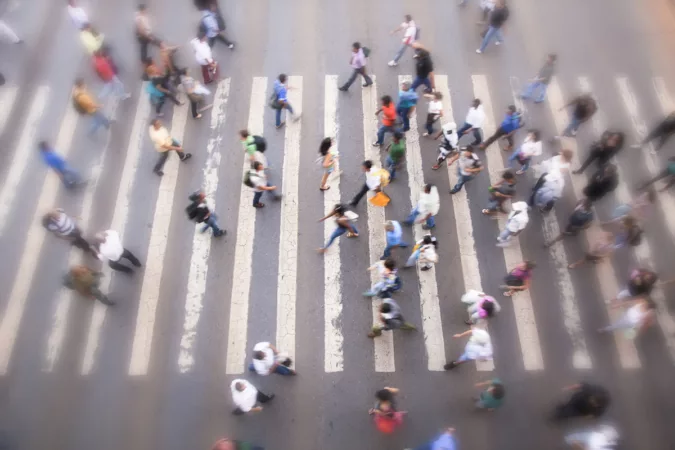 Blog
Changing the Game: Online-to-Offline Revenue Attribution for Retailers
It's no secret that we can't live without our mobile phones. The number of smartphone users in the US alone is estimated to reach about 223 million in 2017. Consumers are relying on their phones to help them make decisions in the "real world" - decisions that are often directly tied to a purchase. They turn to Google to search for a product or business near them, Facebook to learn more about that business, Yelp to see what others are saying about it, and Waze to actually get them there.
Mobile is influencing close to 50% of all offline purchases, and smart marketers are leveraging their mobile presence to drive more revenue. This is especially true for CMOs at major "offline" businesses such as retailers, restaurants, financial services institutions, car dealerships and gas stations who are investing heavily in digital marketing - and now calling their 'digital' budget 'mobile.' According to eMarketer, mobile ad spending in the U.S. will grow 45% this year to reach nearly $46 billion. eMarketer also estimates a total of $15.4 billion will be spent on social network ads.
Yet even as the digital market matures in spend and effectiveness, tying online activity directly to offline revenue generation has been a huge challenge. Without being able to prove offline revenue generation, it's difficult for many CMOs to justify additional mobile spend over more traditional advertising. Loyalty systems have been helpful, but aren't great indications of the 'unknown' consumers making purchases. And in-store beacons are expensive, difficult to implement, and being shunned by consumers.
If you've ever tried to measure the true impact of foot traffic, you've had to use personally identifiable information, an ad code, beacons, or a specific coupon code. All of these methods have a high degree of inaccuracy at best, and turn away privacy-minded consumers at worst. Leveraging Facebook's ubiquity (1.1 billion people per day use Facebook on their phones!) and infrastructure, multi-location brands don't need to understand or deploy complex, costly or inaccurate solutions to measure campaign effectiveness.
MomentFeed is now giving marketers a powerful way to manage their entire mobile customer experience, and measure the impact on in-store (or in-restaurant) sales. The company's most recent platform update now includes the only solution available that solves mobile attribution measurement in a simple, understandable and cost-effective manner. And it's engineered specifically to help multi-location brands with dozens or hundreds of locations.
Businesses can now understand foot traffic trends based on any of their online campaigns and organic store pages on Google My Business, Facebook, Yelp, Bing and more, and measure the impact of paid, earned and owned campaigns over days or weeks.
Leveraging Facebook Local Insights and the location services on consumers' Android and Apple phones, MomentFeed provides proximity information for consumers who have opted in and are within 50 meters of each store. Multi-location businesses can directly access these Facebook capabilities location by location, but don't usually have the resources to aggregate them across stores, group them by region or manager, or track them to against other marketing campaigns. The MomentFeed platform adds an entire robust and powerful level, where the data for each location can be aggregated into regions, franchise groups, campaign groups and more.
Now every MomentFeed client has a dashboard report that demonstrates the real effects that mobile marketing has on foot traffic at each location. Foot traffic trends can be used to understand the impact of any online marketing activity via nearby user breakdowns by hour and demographics, without physical in-store counting (sampling) or assigning personal identifiers at the location. This capability also identifies the busiest times of day for each location and allows for better business decisions.

MomentFeed's new People Nearby vs. Paid Impressions dashboard is our new go-to for conversion tracking as we haven't seen this overlay of paid impressions to store traffic anywhere else. Another ROI capability we can now can see through MomentFeed is the relationship between campaign spend and regional sales. We can segment our stores by regions and groups to see what's working, and expand major markets or campaigns based on direct offline attribution.
For example, a MomentFeed multi-location food industry client usually runs promotions during special events, such as the Superbowl. They typically see foot traffic spike during promotion time and then dip back down to "normal" levels once it's done. Client wanted to optimize the campaign so that the increases in foot traffic were up overall, even once the promotion time was over. MomentFeed compared aggregate ad impressions with trends in nearby foot traffic in a specified region. The data allowed client to take action, which resulted in sustained increases in foot traffic levels that came very close to those seen during the promotion period.

Additionally, marketers can optimize Facebook ad campaigns for consumer conversion, ensuring that campaign targeting drives people to make in-store purchases at the most convenient or closest location to them.
Businesses can really understand which types of messages resonate with their customers, through which channels, and at what times of the day, allowing an unprecedented level of insight to inform marketing spend at the neighborhood level.
With all these new capabilities, marketing leaders at multi-location brands are shifting their mobile marketing game, getting smarter about the bets they make. And isn't that the how the game should be played?