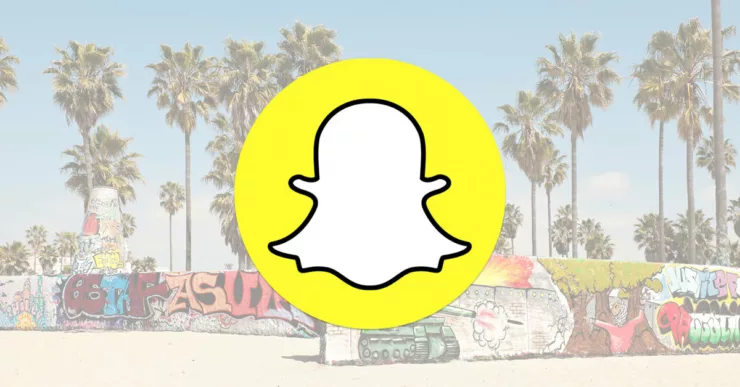 Blog
Boost Brand Engagement and Drive In-Store Sales With Snapchat
If you've been using MomentFeed's Paid Media Manager, or have been interested but haven't yet pulled the trigger, we have some exciting news to share today! We've been selected by Snap, Inc. as one of a handful of partners enabled to manage native advertising directly on the Snapchat social media network. We're honored and excited by this designation and we can't wait for you to engage with your customers on one of the fastest growing social platforms.
A Snap, Inc. Media Partner
MomentFeed achieved all the requirements to become an official Snap, Inc. media partner and made it through the final selection. You'll be able to place targeted, location-based Snap Ads and Geofilters in Snapchat – as well as target Snap Engagement audiences. All of which will be delivered through MomentFeed.
Snapchatters
Over 150 million people use Snapchat every day to share moments with their friends and family, engage with people's Stories and consume branded content and news. Every day, Snapchatters spend an average of 25-30 minutes on Snapchat. While Snapchat is near-ubiquitous in the 18-to-24 market, much of Snapchat's recent growth has been coming from the 25-to-34 market, while also reaching near critical mass in the 35+ demographic.
Snap Ads
Communicate your message in a mobile-first format. Snap Ads are at most 10 seconds long, vertical, full screen video ads that give Snapchatters the choice to view, listen and engage. Snap Ads are adaptable to suit your needs, whether it's delivering brand messaging or driving particular actions. Top Snaps drive brand awareness while enticing Snapchatters to swipe up and explore. Snap Ads have up to 2x higher attention vs comparable platforms, with 2/3 of all Snap Ads playing with audio on. Snap Ads Web View drive Snapchatters to a pre-loaded mobile site within a seamless, full-screen experience, making access to the site near-instantaneous upon swiping up. Pre-loaded Web Views are a mobile website that feels truly native, driving an 80% lift in on-site time.
Geofilter Ads
Geofilters are illustrated overlays that surprise and delight Snapchatters daily by allowing them to add a level of context to the moments they share. The best Geofilters are designed to add a decorative and creative "where and when" element to a Snap. It's important to note that they're only available when Snapchatters are physically within a defined geo-fence around a location. These ads are native to the Snapchat experience and enable a Snapchatter to tell your story for you with their private network.
Snap Engagement Audiences
Snap Engagement Audiences are a targeting option based on Snapchatters who have previously engaged with your story. Snap Engagement Audiences focuses on actions taken by Snapchatters on Snap Ads. If a Snapchatter watches a Snap Ad, they won't be included in a Snap Engagement Audience, however, when a Snapchatter interacts with an ad—such as applying your Geofilter or swiping up on your Snap Ad Рthen you can build them into a group. At this point you can send another ad to that Snapchatter capitalizing on their demonstrated interest in your story. Building this group also gives you the flexibility to exclude Snap Engagement Audiences from campaigns which lets you target brand new consumers to your story. You can even use Snap Engagement Audiences to build a profile for lookalike targeting. Snap Engagement Audiences let you optimize how you keep your brand as part of the daily story that Snapchatters share with their friends and families.
Snap to Store
With Snap to Store, you can measure the in-store impact of your Snap Ads and Geofilters. As Snapchatters share their stories, view foot traffic trends of those who have (and have not) viewed Snap Ads and Geofilters. Click here to learn more about Snap to Store.
Only Through MomentFeed
Being one of a limited selection of official Snap, Inc. Media Partners, MomentFeed is the only company that is able to provide multi-location brands with targeted, location-based Snap Ads and Geofilters, as well as retargeting to Snap Engagement Audiences.
Keep an eye out for additional information from MomentFeed about Snapchat.