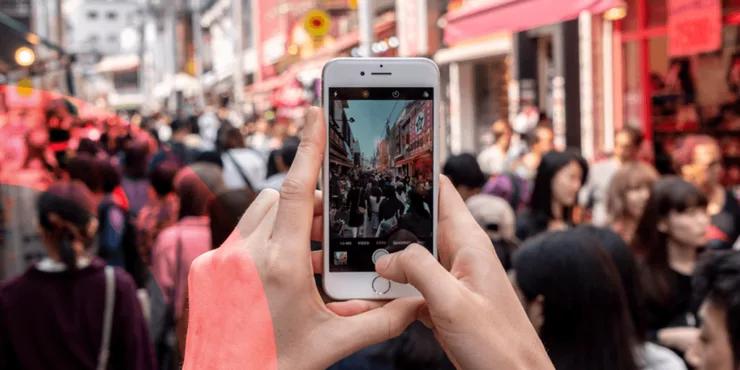 Blogs
The Coronavirus Effect on Search and Digital Marketing
By Greg Sterling, Uberall's VP of Market Insights
The Coronavirus is now officially a pandemic, according to the World Health Organization. Its disruptive impact is being felt across the global economy, as companies try to operate under increasingly challenging conditions and assess how long the outbreak will last.
There are a variety of ways the Coronavirus effect is being felt throughout the digital ecosystem. Among them are the following:
Large numbers of employees working remotely
Trade shows and conferences canceled, with an increase in online events
An uptick in e-commerce and online sales
Supply chain issues and low availability for products produced in China
Increase in search volume for healthcare / health topics
Decline in ad spending in the travel vertical and other affected industries
Shifting of media budgets to 2H 2020
Ongoing uncertainty and the possibility of recession
Remote Work, Canceled Conferences and Online Networking
Most of the major technology companies have counseled people to work from home. For example, Google recommended to all its North American employees that they work remotely until April 10. And while working from home has been gaining acceptance at more companies, the virus will likely cement it as a go-forward option within corporations that previously didn ' t allow it.
But there are trade-offs. Working remotely allows for flexibility and, in some cases, greater efficiency. However it can also be isolating and result in a loss of creativity and problem solving that comes from in-person and group collaboration. For some types of challenges, there's no substitute for face-to-face meetings.
The ever-growing roster of industry events being canceled has also resulted in a loss of face-to-face time and networking opportunities. The loss of conferences is disrupting the sales pipeline.
As a consequence, marketers and sales professionals are turning to online platforms and virtual events. Zoom, Microsoft, LogMeIn, Cisco Google, Slack and others are seeing demand for their videoconferencing, webinar and collaboration software grow sharply. Some of these companies are offering their SaaS tools for free (this is both public-minded and self-interested).
Virtual conferences have historically been a poor substitute for live events and in-person networking. But this may change in the wake of the Coronavirus, as companies experiment with content and formats. If some of these events manage to get established, virtual conferences may become a more regular fixture on the trade show circuit.
Search, E-commerce and Marketing Budgets
Predicting the impact of Coronavirus on search and digital marketing more generally is somewhat challenging. One school of thought argues that search activity will continue unabated, because it's a daily utility. However, if consumer or B2B demand declines in some categories there will be fewer searches for those products or services (think: hotels, airlines). That will impact SEO, paid-search and online display advertising. If sales aren't happening, marketers may redirect budgets or defer spending.
Industries such as travel, hospitality, events and some retail categories are likely to see lower ad-spending levels through the first half of this year. But there's a strong argument that reduced online spending creates opportunities if competitors are retrenching. In addition, digital marketing can be critical in a downturn to stimulate or maintain demand.
Certainly, in some categories, search volumes are growing. Internal Uberall data show, for example, a major gain in non-branded search queries related to the pharmacy / drugstore category, which would include an array of keywords such as "facemask," "hand sanitizer" and so on. Across a range of countries in Europe, North America and Africa, starting in mid-February, we saw significant growth in query volume in response to the spread of the virus.
Many consumers have also increased their e-commerce spending as store visitation has declined. According to data from Quantum Metric, traditional retailers with online stores ("brick and click") have seen meaningful increases in online shopping revenues (52% weekly growth). And online conversions are 9% higher than they were a year ago.
Will Coronavirus push more in-store shopping online? The virus could give a sales boost to online grocery shopping, as people fear leaving the house. In the same vein, it may benefit further adoption of food delivery services. There's also speculation that online streaming services will prosper, while physical entertainment venues (ie, movie theaters, concerts, live sports) will struggle. Direct-to-consumer brands could also benefit in selected categories.
Nielsen projects that there will be roughly 75 million omnichannel households by 2025, adding billions of additional dollars to US e-commerce. Coronavirus could fuel and solidify that trend.
Confronting the Challenge of Uncertainty
Yet any recession or even a smaller downturn could ultimately have a negative impact on e-commerce if it lasts, although physical stores are more likely to be more impacted in the near term. Even a mild recession could accelerate the trend of retail store closures and bankruptcies.
While the virus is something to be concerned and careful about, arguably the larger problem right now is the fear and uncertainty it's causing. A withdrawal from daily activity may be justified for public health reasons but behavior changes are also being dictated by fear and confusion.
Markets and buying decisions are driven by certainty, predictability and confidence. After more than a couple months of this, and the prospect of diminished consumer and business spending, the global economy will suffer mightily.
But there are also opportunities to be seized. Decisive action and clarity of vision will make the difference between thriving and merely surviving the challenge of Coronavirus.