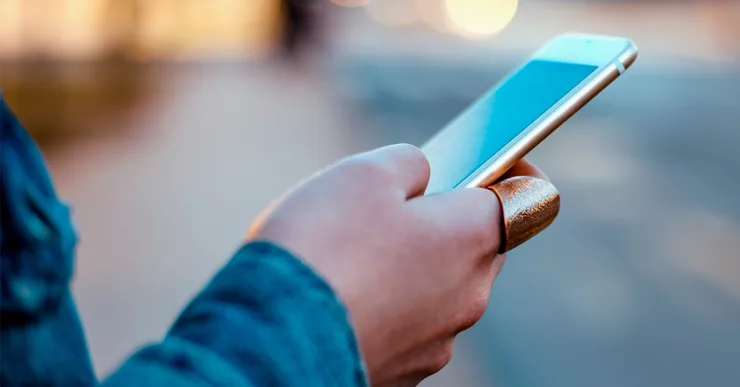 Blog
The Proximity Search Optimization Disruption
Today's consumer lives in an on-demand world where they make purchase decisions based on proximity, immediacy, and convenience. In fact, the number of people conducting mobile "near me" proximity searches has climbed more than 500 percent, according to Google.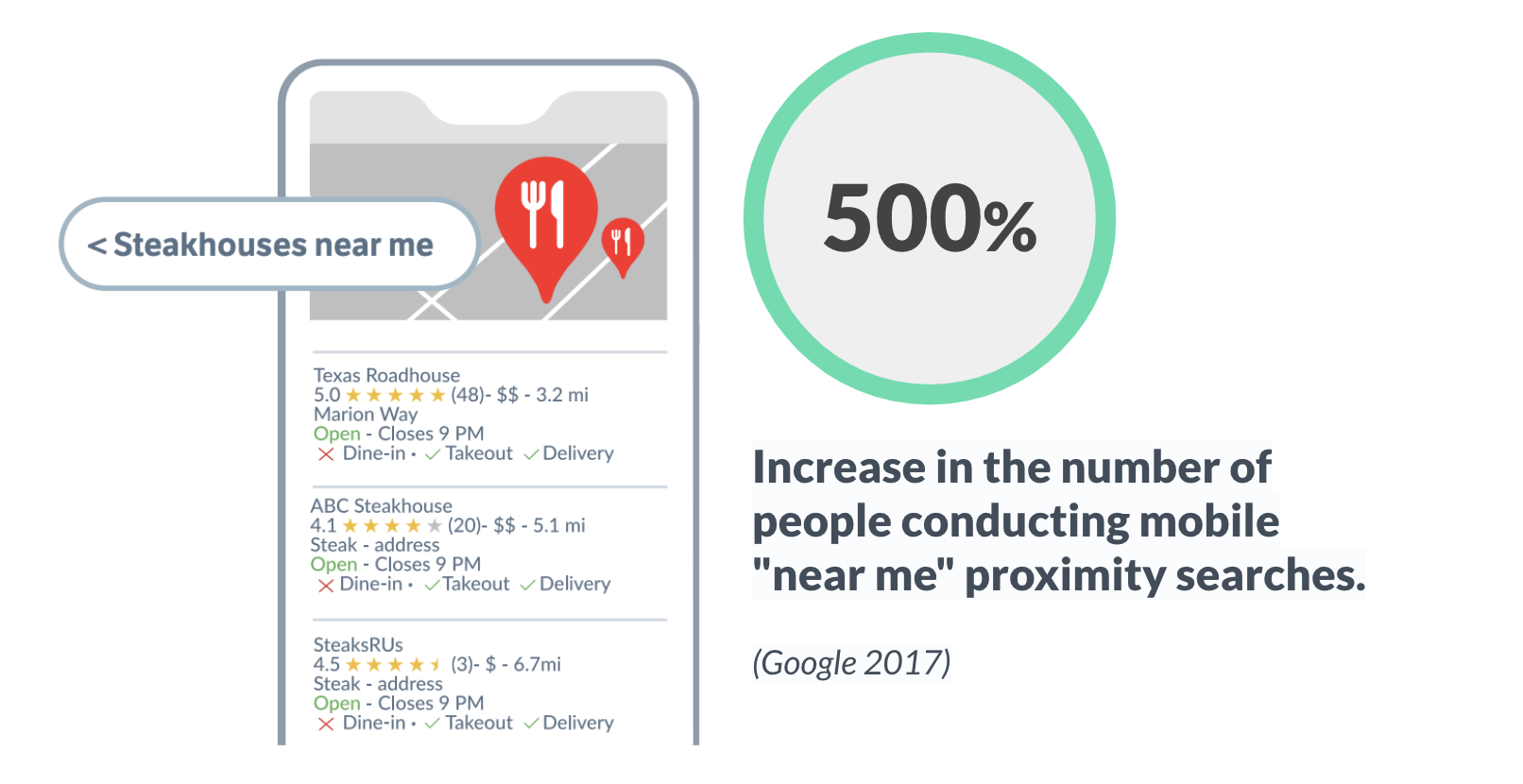 "Near me" proximity searches are also becoming more generic. In other words, 82 percent of proximity-based searches are general category searches rather than specific brands (e.g., "cold brew" rather than a particular coffee cafe). And more than 90 percent don't look beyond the first few businesses they find.

As unbranded proximity search continues to skyrocket and competition for local search ranking heats up, it's imperative that multi-location digital marketers focus on growing their share of voice for the proximity discovery keywords that matter most in their category. And more specifically, they are focused on Google, which accounts for 93 percent of the mobile search market in the U.S.


How impacted is your brand by unbranded search? Find out!
Maximize Visibility with Proximity Search Optimization
Proximity search optimization is a new and unique specialty that is focused on influencing the five controllable signals that determine proximity search rank. In other words, does your brand show up in the top results when a consumer conducts a relevant "near me" search.

The first three results are the most critical and you want to be there. It's called the Google 3-Pack or Map Pack. They appear "above the fold" on mobile devices. In other words, people can view them without scrolling.
Whether or not your stores, restaurants, or service locations appear in searches — especially in the 3-Pack — also depends on the following factors. Together, these factors comprise Proximity Search Optimization.

5 factors that impact Proximity Search Optimization include: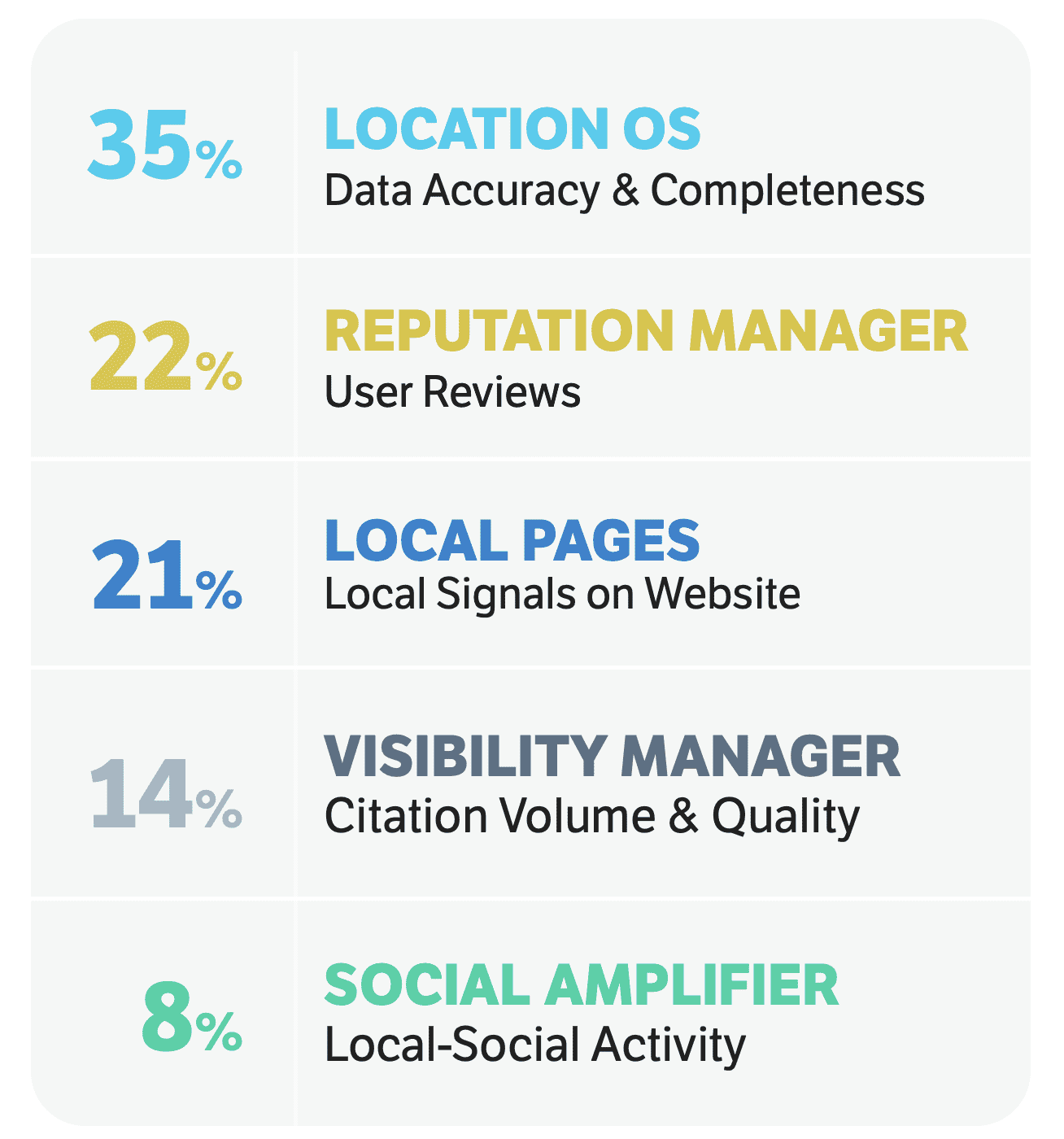 Accuracy, consistency, and integrity of local data. Different spellings or street names, misplaced location pins, incorrect page categories, or missing information can all hurt your ranking. Incorrect data also damages customer perception and ability to find you -- when you're open -- and when they're ready to buy.
Review volume, quality, and responses. What customers have to say about your locations is important, but so is the speed and consistency with which you respond to those comments -- good and bad. Many SEO experts believe that Google factors in not only the number of reviews but recency and speed of response. Creating a personalized -- and yet scalable -- process for doing that is more important than ever.
Social media. Not only are social sites a way to build community, advertise, and accelerate word-of-mouth recommends but the content that is posted on them can be crawled and indexed for local search. Social listening -- building awareness of and tapping into what customers say about you -- can build your brand AND your mobile-local traffic.
The presence, quality and loading speed of local landing pages. Some multi-location brands still don't have them at all and they now play a huge role in local search. Gaffes as simple as incorrect hours of operation or failure to update a store location or add a new one can cost you business -- and trust.
Relevant and localized offers, products, services, and promotions. Consumer tastes, menu items, and inventory vary by region, and what your customers are looking for does too. Contextual marketing is essential to driving sales, and ensuring your locations are found for specific keywords at the right time is vital. Seasonality and trends have a massive impact on mobile search behavior as well. Populating local pages with hyper-targeted content is critically important. Keywords are simply not enough in the mobile-local world.
These factors change frequently based on Google's algorithm. In fact, in 2018 Google made more than 3,200 changes to its search algorithm, many of which have an impact on mobile-local search.
As a result, it is important to select the right proximity search optimization partner with deep relationships with discovery networks that matter, and expertise to ensure your brand always stays in the top search results.


Proximity Search Optimization Drives Revenue
Brands that take a holistic approach to proximity search optimization see a measurable increase in performance:



By partnering with MomentFeed, retailers, restaurants, and other multi-location brands have reported dramatic results from focusing on their proximity search optimization strategy. An integrated approach like ours results in improvements across many measures — not just one. And that ultimately drives sales.

When we move up in the local pack, we see an increase in clicks to our website and an increase in phone calls, and both of those ultimately lead to revenue.