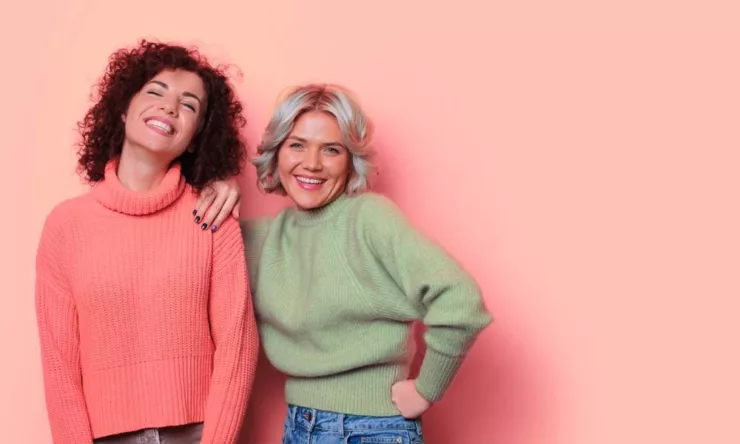 Blog
Localized Marketing Just Got Easier with Uberall and Nextdoor Business
Today, we are proud to announce that Uberall has partnered with Nextdoor to enable multi-location brands to manage their presence across this growing local discovery network.

The Importance of Nextdoor for Multi-Location Businesses
Everyone knows Nextdoor as the friendly neighborhood hub for trusted connections and the exchange of helpful information, goods, and services. Members turn to the app to buy or sell furniture and other goods, get recommendations on home services, post alerts about lost pets, and much more. With so many practical use cases, the app's popularity and influence continues to grow. Today 1 in 4 US households are on Nextdoor.
But Nextdoor isn't just for neighborhood discussions, businesses are central to the platform as well. In fact, as much as 25% of the conversations on the app revolve around users sharing recommendations on local businesses. As a result, Nextdoor is quickly becoming critical for any location-based business serious about managing its local online presence.
Multi-location businesses can leverage Nextdoor to:
Reach a high-intent audience that is eager to support local businesses
Tap into a built-in audience by neighborhood, no need to build followers
Get hyperlocal with ads on Nextdoor and neighborhood-level targeting
Gain recommendations from verified neighbors
Access timely performance insights such as views and clicks
Nextdoor Business + Uberall
Nextdoor Business and Uberall have teamed up to help multi-location marketers more easily tap into this emerging local discovery network. Now multi-location brands can manage their local presence within Uberall alongside their other important discovery networks like Facebook, Instagram, Google, and many others.

A Single Platform to Manage Local Presence at Scale
With Uberall for Nextdoor you'll be able to:
Easily setup multiple business pages on Nextdoor: Uberall will start by enabling clients to establish Nextdoor Business Pages, ensuring complete and accurate profile information through Visibility Manager. Our platform will leverage the same accurate and complete location data we send to Google, Apple Maps, Facebook, Waze, Yelp, and several other popular local discovery networks to update Nextdoor Business Pages.
Cross-promote your Nextdoor Business Pages to ensure search visibility: Once you've established Nextdoor Business Pages for all locations, it's important to gain recommendations to boost location visibility on the Nextdoor platform. The best way to drive recommendations is to cross-promote your Nextdoor Business Page on other social media networks. Lucky for Uberall clients, they should already have an established local social media following and can leverage Social Media Manager to run hyperlocal campaigns encouraging loyal followers to recommend their "neighborhood store" on Nextdoor.
Positively influence local search visibility: Nextdoor Business Pages are public and therefore indexed by Google and other search engines like Bing and Yahoo. This means having a local presence on a highly-ranked domain like Nextdoor will help drive greater visibility in local search results. In addition, Nextdoor's search feature highlights local businesses within 50 miles of a member's location.
Engage with your Nextdoor community: Uberall clients are also encouraged to take the further step of claiming their Business Pages directly on Nextdoor, which will unlock the ability to respond to valuable local business recommendations, and advertise through Nextdoor's efficient local paid media tools. According to Nextdoor, 76% of members have been actively influenced by a recommendation left by another member.
With the growing usage of Nextdoor, this neighborhood hub is more important than ever. Any location-based business that wants to completely manage its local presence online and connect with customers at a neighborhood level should have a presence on the platform.
Connect with Uberall today and learn how you can take advantage of this powerful partnership.
Start putting Nextdoor to work for your business.