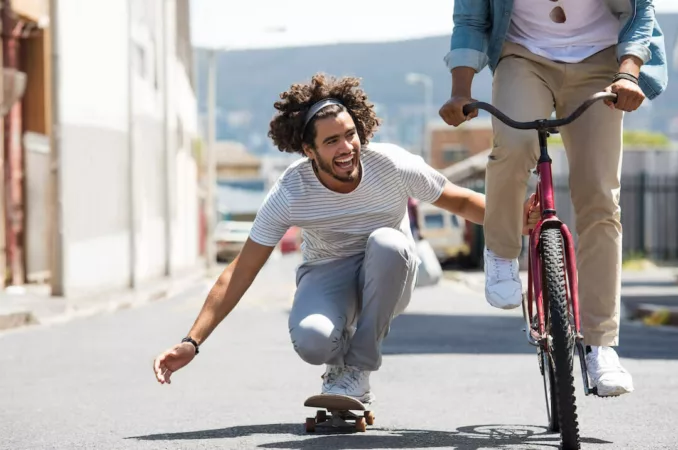 Blog
It's Time to Secure Your Facebook Accounts With Two-Factor Authentication
Recently, one of our clients tried to log into their corporate Facebook page and couldn't. They were locked out. Hacked. The bad actor defaced the page, repeatedly marked the business as permanently closed, and published a large number of highly inappropriate posts to the page's followers. The result was an immediate, negative impact on the business that dragged out over several days.
While Facebook takes these issues very seriously, its policy is to conduct a thorough investigation following any reports of business page hacking, which can take up to three days. That's a long time to battle with someone that is actively harming your business's reputation.
Cybercriminals target businesses of all sizes, always on the lookout for lax security points to exploit and accounts to compromise. From email to social sites, nothing is safe from the nefarious actions of hackers. Even worse, the rise of anonymous cryptocurrency transactions has made threats of online ransom far more common and easier to get away with. These criminals often want to hold your corporate accounts hostage, demanding payment to keep from posting damaging material to your business pages in exchange for returning control of your account to you.
Fortunately, there's an easy way to help prevent your Facebook account from getting hacked and to protect your brand's reputation.

Setup Facebook two-factor authentication. It's one of the best ways to avoid being compromised, and something that Facebook strongly recommends to all its users. Too often, even large brands' social media accounts are using a simple username and password to authenticate, which puts them at risk. To protect your brand, it's imperative that you take basic steps to make your accounts more secure.
What is Facebook Two-Factor Authentication?

It's called by a few different names; two-factor (2FA), multi-factor, or two-step authentication, but it all means the same thing and leads to greater protection for you. Two-Factor Authentication can be used on any application or solution requiring an online login to make sure people trying to gain access are who they say they are. Facebook two-factor authentication helps ensure only people designated as account users can access your Facebook account, even if someone obtains your password. Once enabled, anytime someone attempts to log into your Facebook account from a mobile device or browser that Facebook doesn't recognize, Facebook will ask for an additional, separate code that is provided via an authenticator app or by text message in order to gain access to the account. Nothing is 100% secure, but adding two-factor authentication is a massive deterrent to hackers.
Fortunately, Facebook makes it easy to set up two-factor authentication.

Go to your Security and Login Settings.

Scroll down to 'Use two-factor authentication' and click 'Edit.'

Choose the security method you want to add and follow the on-screen instructions.
Once you've taken care of your own login, don't stop there. Make sure that everyone in your organization that has access to your Facebook business account has enabled two-factor authentication. This not only includes people in the corporate office, but any franchisees, agencies, or local operators with Facebook access as well. All it takes is one hacked user account to create real damage across your entire brand's Facebook footprint.
Thankfully, our client whose Facebook account was hacked eventually regained control of their page. We worked with Facebook to help banish the bad actor, but the damage they inflicted was real and could have been avoided.
There's no time like the present to ensure that all your corporate and local Facebook accounts have ‌a two-factor authentication setup to protect your brand.

Learn how Uberall can help you manage your local social presence, at scale.