Facebook
Add Your Clients' Locations to Facebook Business Listings
Facebook is the most popular social networking site in the world — with more than 2 billion visitors every month.Facebook is also considered to be the number one platform for B2B and B2C businesses, making it a top platform to present your clients' business and interact with many customers and engage them through events and promotions.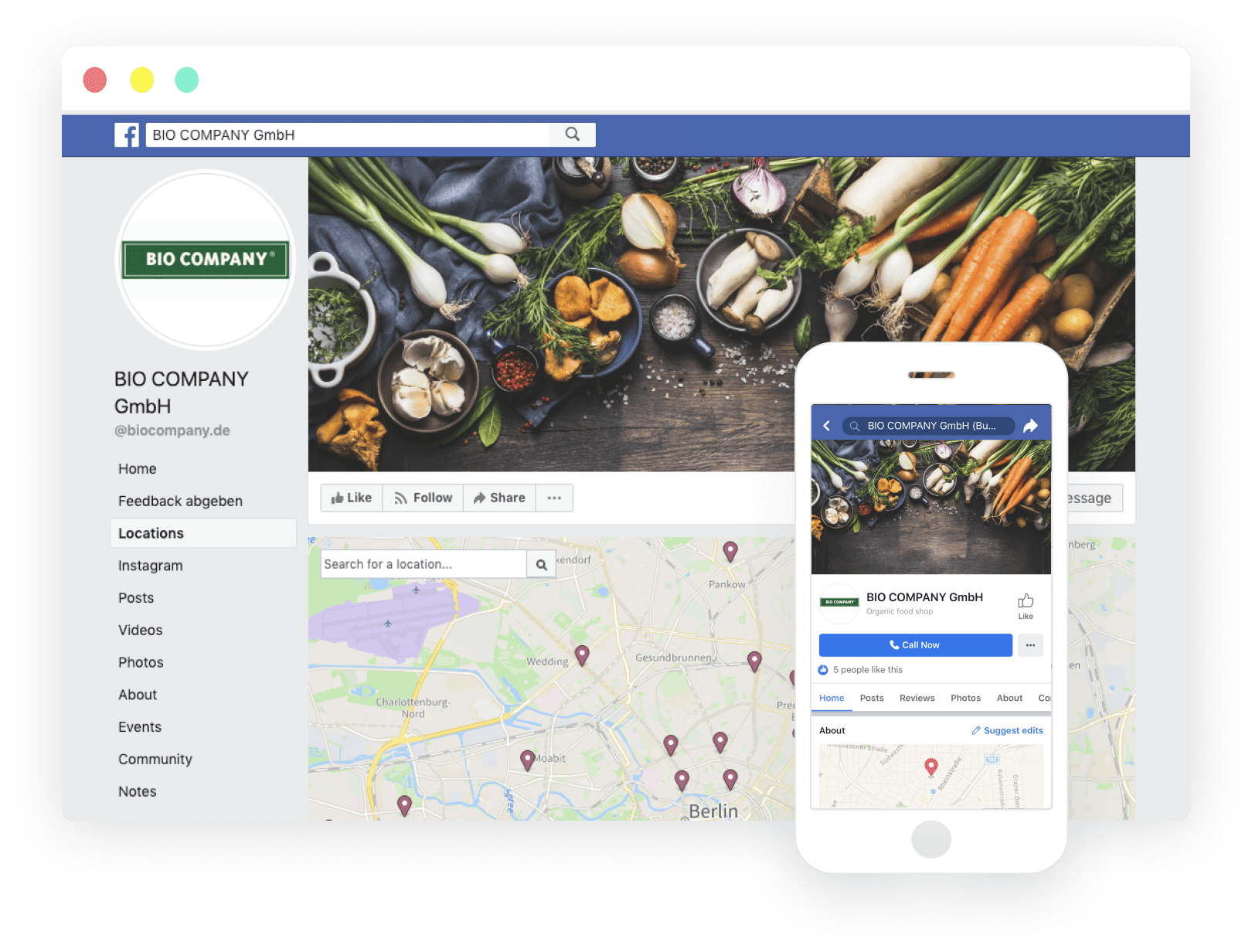 In the age of personalised content, the significance of general Facebook brand pages is diminishing. In the meantime, Facebook Location Pages have grown increasingly more popular and offer the possibility to tailor content and communication to the individual needs of each location.


As a trusted technology partner of Facebook, Uberall lets you create and claim your clients' official Facebook Location Pages and add a store locator for their Facebook Brand Page, so they can focus more on what matters: building great connections with their customers.