Uberall makes location marketing free to local businesses during COVID-19 crisis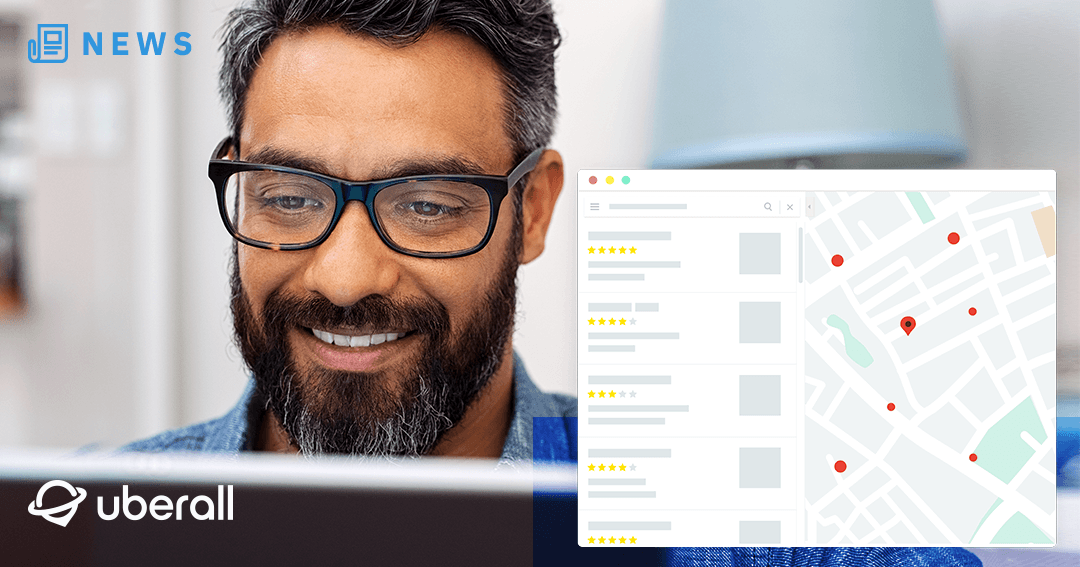 Available through Uberall's North American partner network, it enables faster customer communication on Google, Apple Maps, Facebook, Bing and other key consumer destinations.
The COVID-19 pandemic and stay-at-home orders have created unprecedented economic hardship for local businesses. According to a survey of more than 200,000 small business owners in North America*, roughly 90% have been negatively impacted.
Uberall is responding to the crisis with a free presence management offering called "Uberall Essential." It brings real-time location data and listings management to business owners across key directories and local search platforms, including Google, Apple Maps, Facebook, Bing and many other top consumer destinations. It's available in the healthcare vertical and to hard-hit retail businesses such as restaurants.
An Uberall analysis of more than 650,000 business locations, in March, found sharply increased consumer reliance on the internet for local business information. "Search and social media sites are the first points of contact between businesses and their customers," said Lex ten Veen, EVP Strategic Partnerships at Uberall. "Having accurate and up-to-date online information is not just important, it's now a matter of survival."
Uberall Essential enables local businesses to:
Manage online listings for all business locations simply and centrally
Show up on major search engines, navigation services and business directories, such as Google, Facebook, Bing, Apple Maps, TomTom and many more
Update important location information, keywords, images and videos in real-time
Publish updates and promotions using Google Posts
Monitor impressions, clicks and more from one dashboard
Give multiple users access and advanced user management authority
As many cities consider relaxing stay-at-home and business closure guidelines, it will be necessary to communicate new hours and operational details to customers. Uberall Essential is designed to simplify and expedite that process on the most important platforms and local search sites. This saves precious time and provides confidence that business information is accurate and consistent, creating a better outcome for businesses and consumers alike.
Since its founding in 2015, Uberall's mission has been to help local businesses and multi-location brands successfully navigate the complexity of the digital world and grow their businesses, by communicating critical information in real-time and engaging customers across relevant sites and platforms.
Uberall Essential is available through select Uberall partners in North America. If you're a current or prospective partner and would like to offer Uberall Essential to your customers, contact kelly.benish@uberall.com to learn more.
About Uberall, Inc.
Uberall enables SMB and enterprise resellers to deliver a memorable 'Near Me' Brand Experience for customers, along every step of today's consumer journey — from online interactions to offline sales.
Resellers can establish new, powerful revenue streams by helping clients stand out in a highly fragmented online space and giving consumers a seamless digital to brick and mortar experience.
Uberall solutions enable businesses to easily manage search and discovery, engagement and conversion in real-time on all online platforms — mobile, voice and desktop — across websites, mobile apps, store locators, search engines, maps, social platforms and advertising networks.
Uberall is headquartered in Berlin, with additional offices in San Francisco, London, Paris, Amsterdam, and Cape Town. Its clients include Fortune 500 companies and industry leaders from all over the world.
Learn more at https://uberall.com.
*Alignable survey of 217,000 local businesses in the US and Canada (April 2020).