Google My Business
Add Your Business Listings to Google My Business
Google is the number one online destination in the world and the most used search engine. It's also the most utilised platform for consumers looking to purchase products and services near them.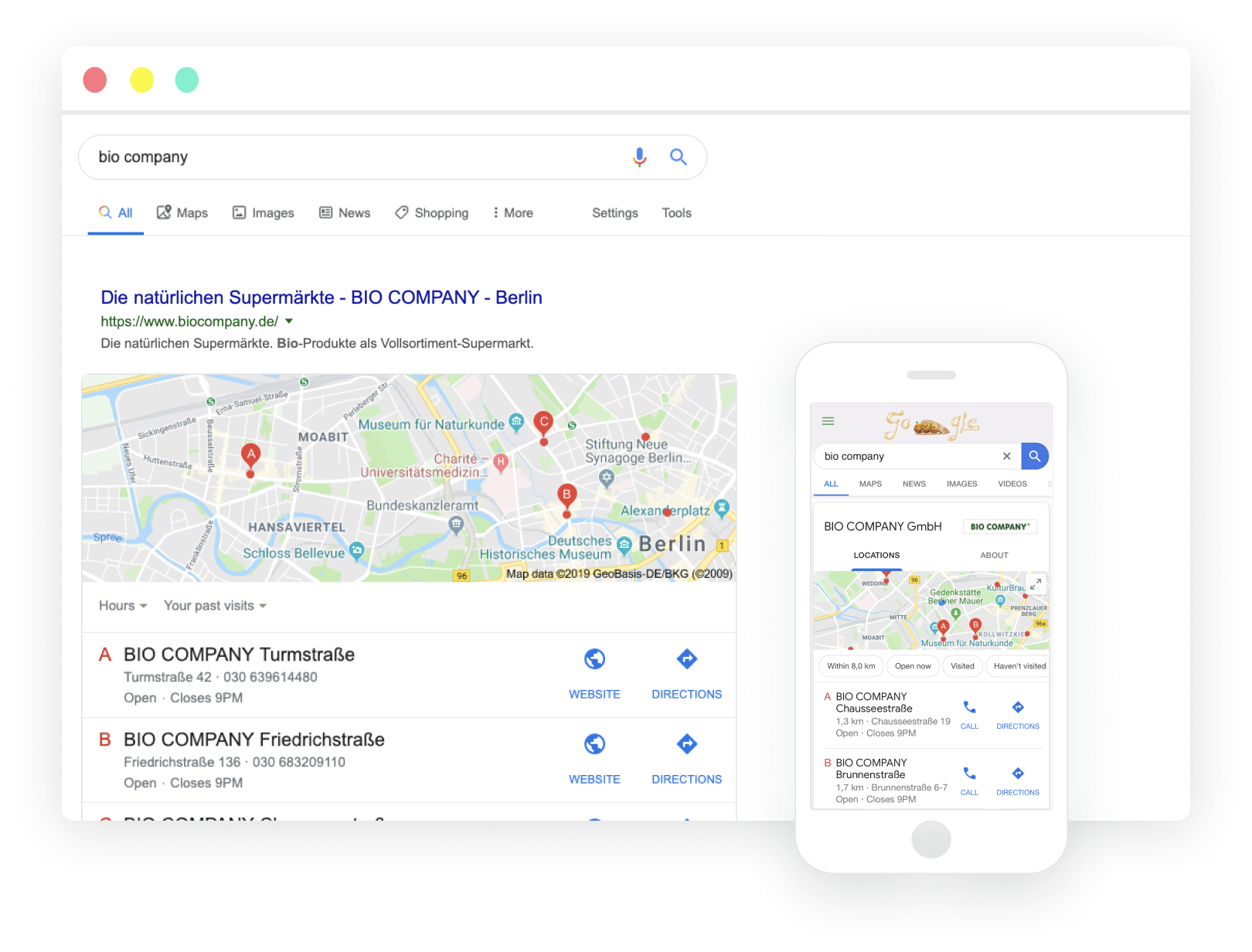 So it goes without saying that Google My Business is the first place you should list your brand's locations, ensuring you are showing up when your customers are experiencing their key micro-moments.
While getting listed is your first step, maintaining accurate, up-to-date listings and staying on top of customer reviews is an ongoing (but rewarding process) because it can improve your search ranking and ensure your business is found in local search. With the Uberall Location Marketing Cloud, you can bypass Google's verification process and claim your Google business listing directly from the Listings platform.
Uberall is a certified Google Partner, and we are constantly finding ways to improve the online presence of brand locations: from independent SMBs to global multi-location enterprises.
We also have a unique "1st of its kind" API integration with Google. This means you can manage your data for Google My Business via Uberall's location marketing platform in real-time to reach more consumers with correct information.
Link all your Google My Business accounts or add new locations directly from the Uberall Location Marketing Cloud.
Contact us today to unlock the power of Google My Business on your online presence.