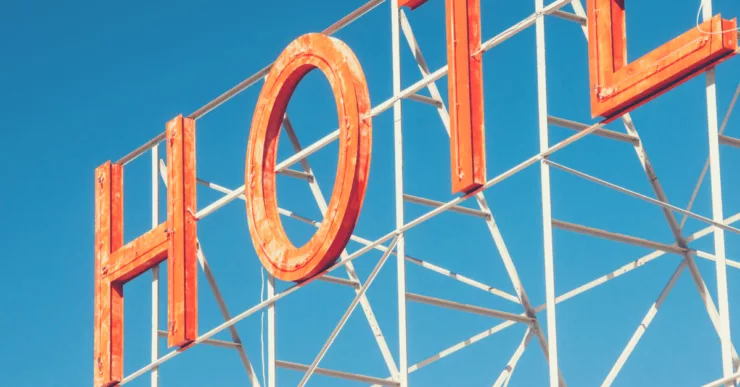 Blog
For Hotel Groups, Managing Location Data and Boosting Local Search are a Must
Every consumer-facing business relies on its location to a degree, but hotels are among the businesses most connected to the physical locations where they operate. The relative distance between lodging and a destination is one of the most important factors considered by potential visitors. In the past, potential customers relied on phone listings, marketing materials, travel agents, and other analog marketing materials and sources to find hotels near their destination. Now, in a consumer economy fueled by digital search and mobile devices, multi-location hotels have to take a different approach to how they publicize their locations and ensure the accuracy of that data.
"Hotel groups have to take a different approach to how they publicize their locations and ensure the accuracy of that data."
The Importance of Digital and Mobile Search
While it's commonplace now, the general public didn't always have the resources to book their own travel arrangements. The massive shift toward more power for consumers progressed over the past 20 years and yielded a vastly different market - especially for hotel chains with dozens, hundreds or thousands of locations. Whether potential guests are spontaneous and looking for a place to stay after arriving in the area or booking a trip well ahead of time, the vast majority will do so through their computers and mobile devices.
Hotel chains need to make sure every single location is in a position where its paid media, locational data - the name, address and phone number information that plays a critical role in search engine ranking - and social media efforts boost visibility and attract customers.

Unique Concerns Facing Multi-Location Hotels
The major issue with improving, optimizing and maintaining important digital elements such as locational data and social media is one of time and labor constraints. A single hotel can stay on top of social media, paid media and locational data as long as it dedicates enough time and effort to the process. The role of managing these needed elements of a digital local identity is a difficult and time-consuming one, but it's possible and often the only avenue single-location hotels, and other businesses that have a solitary presence, have to deal with these needs. Attempting to scale up this approach to meet the needs of a multi-location hotel chain, even smaller ones with only a few dozen facilities, is an ineffective strategy.
To have staff at the central office or an employee at each hotel manage all of these digital identity aspects manually is both inefficient and disjointed, causing problems in terms of both performance and brand identity. Using dozens or hundreds of localized social media managers across a company creates obvious issues with consistency, use of employee time and corporate overview and control.
"Locational data must be perfectly consistent on every website where it's entered."
When it comes to locational data, leaving that vital aspect of digital search and local SEO to a large group of employees is inadvisable. This information must be perfectly consistent in every digital location where it's entered, from social media profiles to rating, review and mapping websites, any inconsistencies will bury that specific location in the search results. That impediment to local SEO means worse search engine positioning - especially in the very valuable and popular field of non-branded search, where potential customers search a location and a business type but not the name of a specific company. Additionally, it can lead to fewer potential visitors realizing your hotel is an option.
Non-branded search is of particular importance to hotel chains, as hotel portals frequently rank above search engine results for the individual locations themselves, especially in the critical areas at the top of the first results page. While portals are necessary, they also drastically eat into profit margins. When hotel chains can improve non-branded search on the individual level, they can rise above the portals and attract customers without losing revenue. Strong local and mobile SEO optimization means individual locations more easily attract lodgers and drive direct bookings.
Multi-location hotels need to balance the need to present a unified brand identity while understanding the unique circumstances that make each location slightly different from the next. This centralized approach can save significant amounts of time and money while boosting the effectiveness of paid media, social networking and local SEO optimization.

How MomentFeed Helps Hotel Groups
The most effective and efficient solution for multi-location businesses attempting to establish, develop or maximize their digital identities on the local level is a centralized platform that offers a high degree of control, insight and functionality. MomentFeed offers just such a platform, incorporating automation to ensure the many rote aspects of developing a digital identity don't have to be handled by staff members. Automation also eliminates the possibility for costly human error, such as when replicating locational data.
Additionally, MomentFeed makes it easy to centrally managed location data, ensuring accuracy across all local digital channels for maximum brand visibility when consumers search in a specific geographical area. Multi-location hotel brands can also gain better visibility into the local brand conversation on social media and review sites, and manage responses at scale, creating an authentic local approach.

Bottom line – A better local digital brand presence drives greater visibility when consumers search and more bookings.