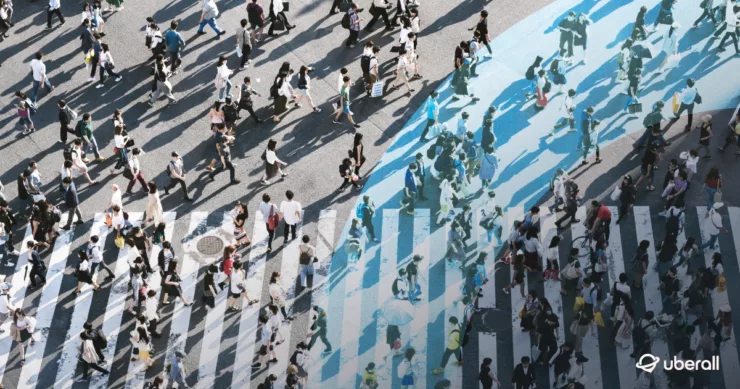 Blogs
Are Local Listings Still Important for Local SEO? Hint: Yes!
Guest post by Jessica Beuker, Managing Editor at Vendasta

A decade or more ago, if you wanted to contact a local flower shop you would head straight for the yellow pages. You'd flip through the pages until you reached the florist section and then pick a number at random, or choose the one nearest you. You'd pick up your landline telephone, dial the number, and place your order.
Today, buying flowers for your sweetheart looks a little bit different. For starters, you no longer head to the drawer by the telephone to start your research, but simply grab your phone.

You type in "best flower shops near me" and let Google do the rest. You pick a flower shop on the list, and hit the call button. Easy peasy. Meanwhile, the 10-pound phone book in your desk drawer continues to collect dust.
Traditional methods of marketing may not be ready to join the dinosaurs just yet, but they are certainly on their way to becoming extinct. In today's world, if you don't have a digital marketing strategy you might as well be living on a different planet because your customers are not going to find you.
What Is a Local Business Listing?
A local business listing is an online listing that contains your business name, address, phone number and any other important details. Listing directories such as Yelp, Yellow Pages, and Foursquare can help by letting you create free local listings for your business.
When it comes to building out your business's marketing plan, local listing management should be at the top of your list. Not only do local business listings help your customers find you, but they also create more visibility for your business overall.

Every new listing that you create increases your chances of being found online, and the more directories that you are listed on, the more visible you will be to potential customers.
In fact, the majority of customers that shop at local businesses actually make their buying decisions online. People might not know the name of your business, but may search for you online to find your phone number, address, check operating hours, or get directions.
Local Listing in SEO
How does SEO fit into all of this? Well, the more your business is visible online, the more search engines, such as Google, start to trust the accuracy of your business data, and subsequently your chances of ranking on the first page will increase.
And local SEO isn't just about Google, either. People are searching for your business on Bing, Yelp, and more.
The Importance of Local Listing in SEO
Increased Visibility
Optimized local listings are as important to search engines as they are relevant to the user. Because of this, Google favors local listings which boosts search rankings. Simply listing your business online is a surefire way to improve visibility and bring more customers to your business.
Increased Authority
Looking to build authority? Local listing in SEO is one of the best ways to do just that. Each new listing will give you a backlink, which will directly increase your authority. It also tells people that you're a legitimate business, which builds trust, and drives customers right to your front door.
It's Cost Effective
If you've got a tight marketing budget, it can be hard to keep coming up with scrappy new ways to bring in customers. Getting listed on most local directories is free, and local listings management is relatively straightforward. Furthermore, it allows you to stand up against the competition. While you may not have the elaborate marketing budget that a big industry giant would have, SEO local listings allow you to stand alongside these industry giants in the world of search, giving you a fair shot to come out on top.
So, How do I Get More Local Listings?
Good question. The very first step is to make sure that the business's name, phone number and address are listed on the business website and are up-to-date and accurate.
Whereas regular SEO works by building online authority by gaining external links from other trustworthy websites, local SEO works a bit differently. Besides links, Local SEO also relies on citations. A citation is simply any mention of a business on the web, with or without a link. This is where having your information accurate and concise comes in handy.
The next step in getting more SEO local listings is to make sure that the business is listed on the top listing directories. There are a lot. For instance, here is a list of the top 100 listing directories that you should place the business on so that search engines rank you higher and consumers find you wherever they are looking.
Listing a business on hundreds of listing sites is no easy task. It takes a lot of time and effort. Time and effort that could be better spent elsewhere on the business. To help you manage your listings you can use a listing automation tool that will manage your listings for you and give you back valuable time.
It's tough to get a local business to stand out against competitors. But having a solid online presence helps. Not only will you gain visibility through search, but you'll become a trusted authority for customers and future customers.
About Jessica Beuker
Jessica is the Managing Editor at Vendasta—a white-label platform for companies who provide digital solutions to local businesses. Jessica has a background in journalism and loves all things content-related. When she's not working, Jessica enjoys travelling, spending time outside, concerts and live theatre, and consuming an absurd amount of movies and television.