Yelp
Manage All Your Clients' Yelp Listings
Yelp boasts more than 170 million reviews on every type of business and service. Many consumers will turn to Yelp reviews first to vet a brand, which makes managing online Yelp reviews critical to your clients' online reputation.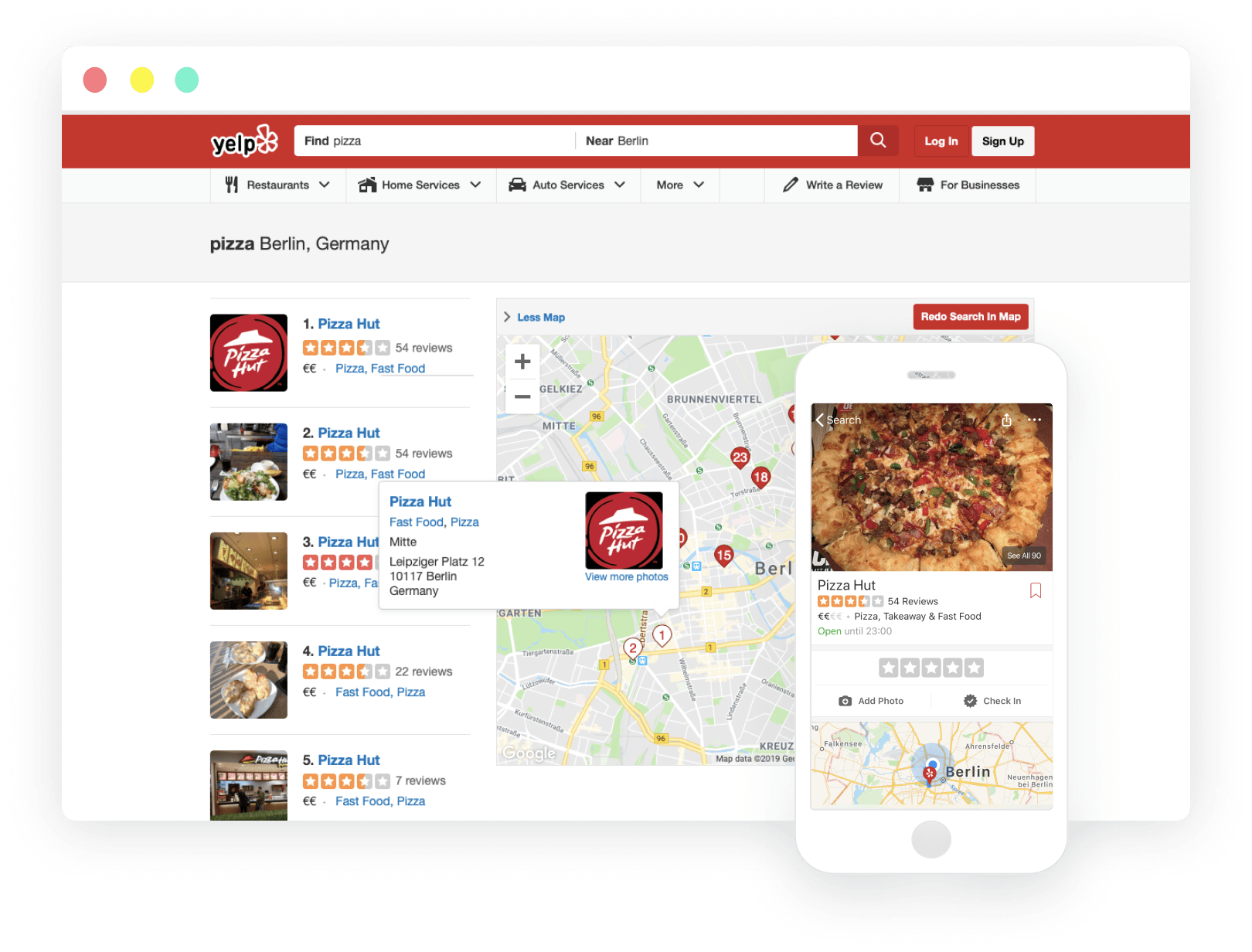 And when your clients receive a review (positive or negative) response time is critical. Yelp users are 33% more likely to upgrade their review if you respond with a personalized message within a day.


Yelp is also incredibly important to voice search optimization because Yelp reviews feed Alexa, Siri and Cortana.


Users visit Yelp when they are looking to make a purchase, and because of its high domain authority, Yelp can also influence your local search rankings.


Ready to manage all your brand's locations across Yelp, so that you can build and maintain a strong online reputation?