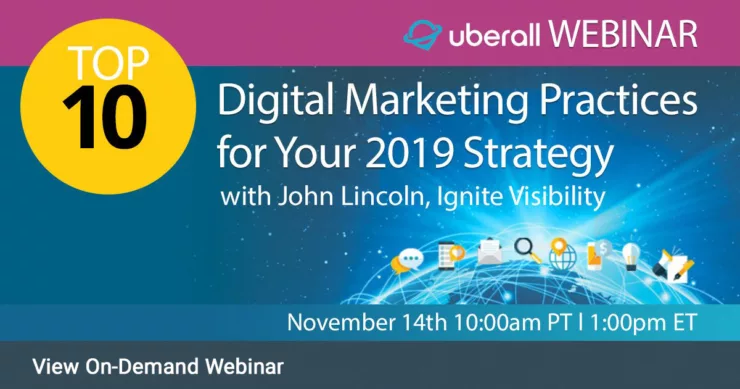 Webinar
Top 10 Digital Marketing Practices For Your 2019 Strategy
Listen in to thought leader and industry expert John Lincoln from Ignite Visibility as he offers key tips for planning a successful 2019 marketing growth strategy in our webinar: Top 10 Digital Marketing Practices For Your 2019 Strategy.
You'll learn:
What digital marketing practices you should be using already?
What's on the horizon in 2019?
Plus answers to all your questions on the art and science of digital marketing.