Drive More Conversions with Better Local Landing Pages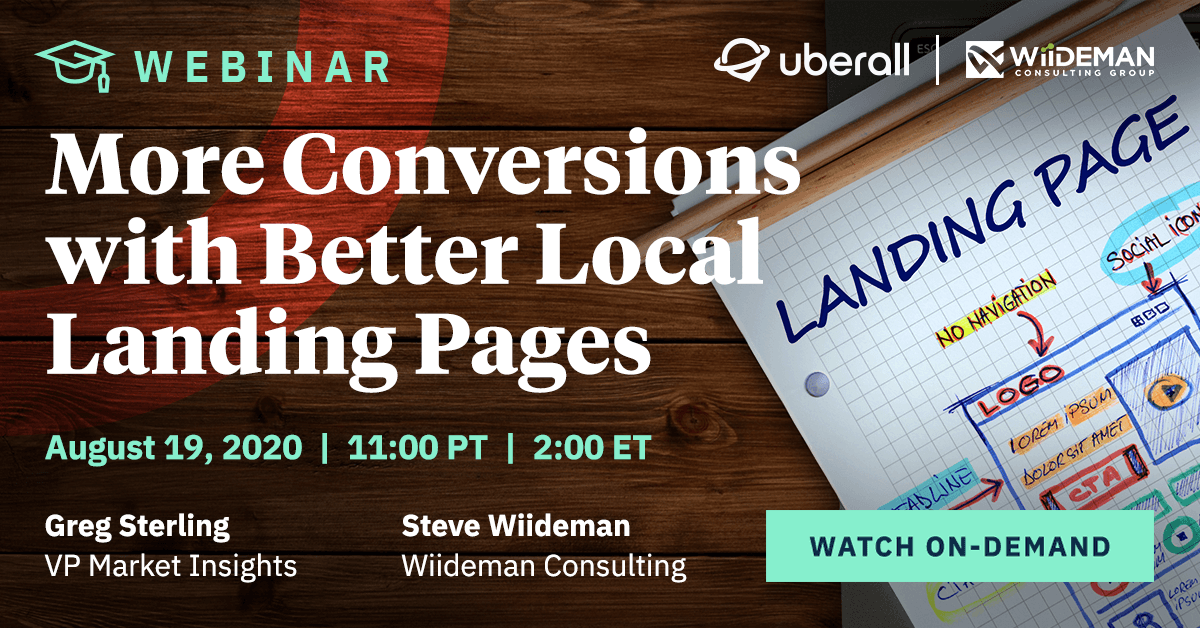 Search marketers often underestimate the value and impact of great local landing pages and how they can drive improved ranking and conversions. What is the anatomy of a high-performing landing page? What are the key features that generate consumer engagement?
For many marketers scaling local SEO can also feel overwhelming, with roadblocks in martech buy-in, technology limitations and the absence of data to back-test SEO focal points. This content-rich webinar, with Steve Wiideman, President of Wiideman Consulting Group and Greg Sterling, Uberall's VP of Market Insights, will address these pain points and do a deep dive on landing page optimization for multi-location brands.
Watch to learn:
The anatomy of a great local landing page
Landing page insights from a study of 100 restaurant chains
The risks and opportunities of user-generated content
Options for capturing online-to-offline attribution
How to set KPIs and measure results from local landing pages