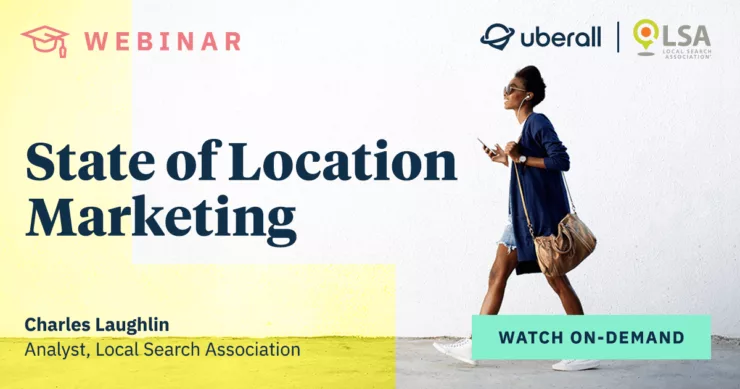 Webinar
2019 State of Location Marketing
If you're looking for ideas for your client location marketing plans for the next year or two we have a fantastic webinar lined up for you. We welcome Charles Laughlin, analyst for the Local Search Association, as he previews what's coming in local marketing.
Laughlin is an industry analyst who specializes in understanding the role of new technologies and advising businesses on how to adapt to the changing nature of the local media business.
Laughlin shares deep insights into the rising impact of voice, video and syndication—along with a breakdown of the top strategies that he believes will drive engagement, traffic and sales for your customers' brands. Tehsin Daya, VP of Business Development, North America for Uberall, shares some of Uberall's latest stats on important new local marketing trends, including our own research on voice marketing, SMB and chatbots.
You'll leave with a simple checklist that will help start new conversations with your customers, to open up new streams of revenue for your business, or to spark new ideas for your team.