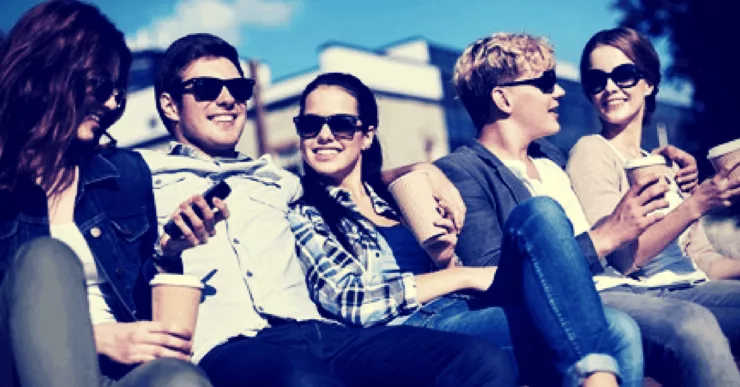 Blog
Local Retail Marketing Strategies to Get Found Online
As a multi-location retailer you have many considerations to make when it comes to developing your local retail marketing strategy. Not least of which is the growing number of local brand impressions you no longer control. These impressions happen on social networks, local listings, map applications, and review sites – not on your corporate website.
Embracing this new reality, instead of fighting it is a key to success. It's critical that retailers capture local online interactions and use those moments to attract shoppers to physical locations and encourage purchasing.

The Digitally Driven, Socially Connected Shopper
Today's shoppers are digitally driven and socially connect. They utilize smartphones to make purchase decisions big and small and to determine where to shop for those purchases – online or offline.
Rapid smartphone adoption is only accelerating this trend. In fact, according to information from the Pew Research Center, 81 percent of adults in the U.S. own a smartphone as of the end of 2019, up up from just 35% in Pew Research Center's first survey of smartphone ownership conducted in 2011. The growth in mobile adoption drives similar increases in mobile impressions on social networks, map applications, and review sites.
As a result, retail brands recognize they don't control the vast majority of local brand impressions and need to align local retail marketing strategies to regain some control and embrace their local brand identity.
But how can multi-location retailers embrace their authentic local brand to inspire and attract local customers to their stores? Let's take a look.
Local Retail Marketing Strategies to Cash in on Local Engagement
Ultimately, local brand engagement is a great thing. Customers talking about your brand in their social networks or review sites is an indication of a strong local brand. Here are a few local retail marketing strategies you can deploy to drive a positive local brand impression and embrace your customers where they are:

Local retail marketing tactics to be discovered online and drive foot traffic offline - When consumers are in discovery mode they often turn to their smartphone. Whether searching for a nearby toy store, or making an emergency purchase, they can conduct a quick search and compare options in seconds. How your retail brand shows up in this critical moment – if it shows up at all – matters more than ever. Make sure your brand is discoverable by focusing on the five known signals that determine local SEO ranking:

Listing data accuracy and completeness
User reviews (volume of reviews, average rating, business response to reviews)
Local signals on webpages
Citation volume and quality
Local social activity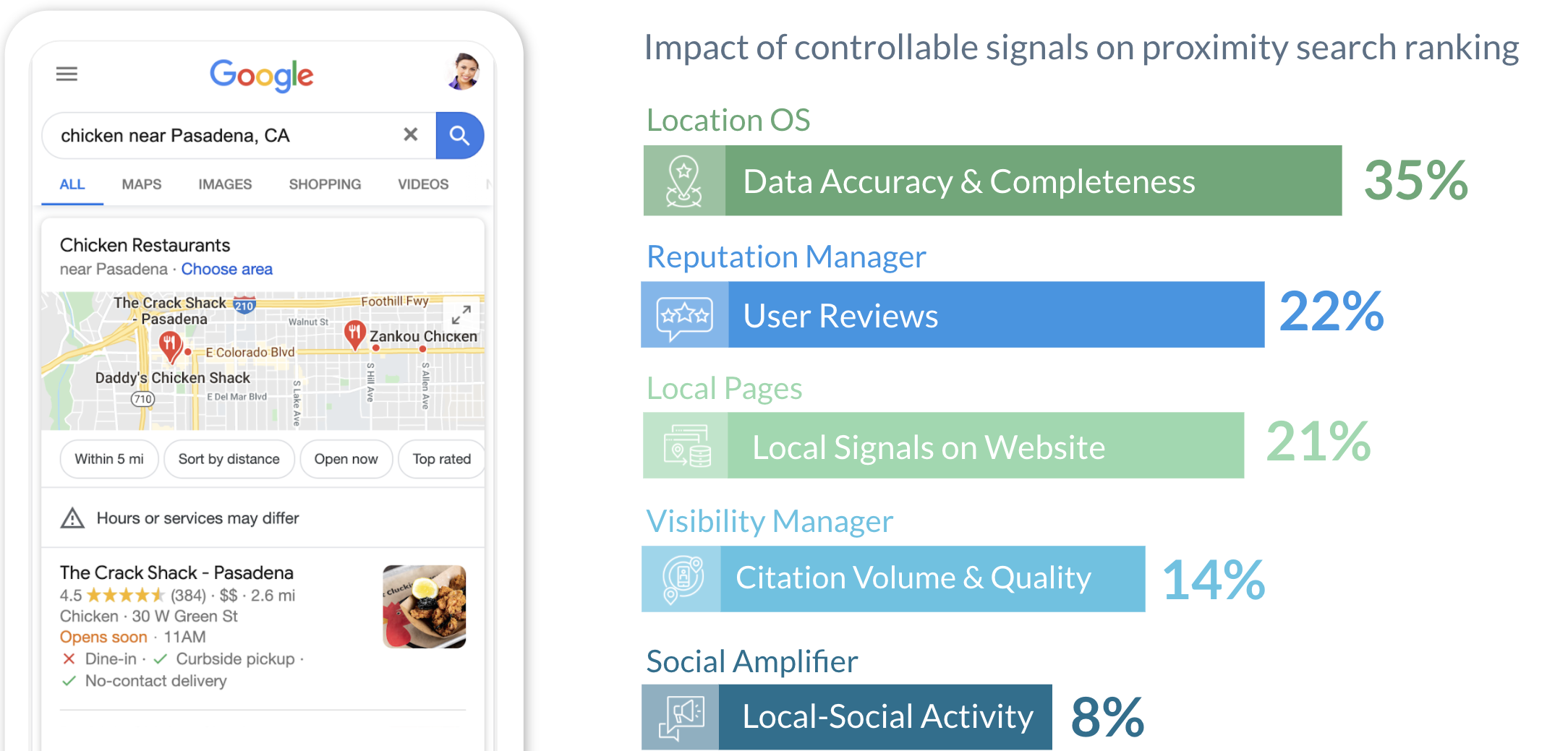 Keyword strategy for non-branded search terms - With search engines like Google encouraging non-branded category searches that follow the formula of — "category + near me" i.e. "sports store near me" — it's especially important for brands to optimize for popular non-branded keyword searches in their retail category. Near me keywords are different than keywords you might focus on at the corporate brand level, as they typically indicate local buying intent. Plan to identify just a handful of the most important keywords and incorporate int all content you are writing on local pages. Use on local social pages, local listings, local webpages, and when responding to local reviews. MomentFeed's new keyword suggestion tool helps you keep keywords top of mind.
Local online reviews - Not only do reviews provide important local search signals that determine if your brand makes the grade and shows up in the top search results. In addition, more consumers are reading reviews when comparing options and making decisions. Reviews are also a great opportunity to engage with your local customer. Whether they leave a positive five star review or a one star review, responding shows that you appreciate them. You can make a positive brand experience even better, and potentially turn a negative brand experience around.
Local social presence that engages and sells - Many multi-location retailers don't fully leverage their local social presence to engage and sell nearby consumers. Local Facebook pages are proven to have 5X the engagement rate when compared to brand pages. Make sure to claim and actively manage these local pages to reach and engage local retail shoppers. Paid local social can be especially useful when opening a store in a new market, or when you want to run a locally targeted campaign around a big event.
Learn how TORRID increased store visibility in the Google 3-Pack by 51%.
Managing Local Brand Presence at Scale
The critical challenge for multi-location retailers is the escalating time commitments required to manage the growing volume of crowd sourced content. Consumers can suggest changes to listings, post questions and answers, write reviews, comment on your social pages, and more.
In this socially driven media climate, managing the local digital presence of just one location is time-consuming and quickly becomes an impossible burden for multi-location businesses without some level of automation. Retailers can't have staff members at each and every location taking valuable hours away from customers on such concerns, but they also need to be addressed. So, what can retailers do?
MomentFeed offers multi-location retailers an effective, automated local retail marketing platform that reduces time and labor requirements. It does so while improving the results of SEO optimization efforts, data standardization, paid media distribution, social media engagement, review response, and the other crucial elements of local digital identity for each and every location.
MomentFeed allows multi-location retailers to realize a wide variety of enhancements to their visibility and engagement efforts in both the short and long terms, resolving most serious digital issues related to promoting individual stores and connecting with customers on the neighborhood level.

If you're not using local retail marketing strategies to attract new customers to your business - your competitors are, and they are engaging those customers instead of you.
Learn how MomentFeed can give you a competitive edge.