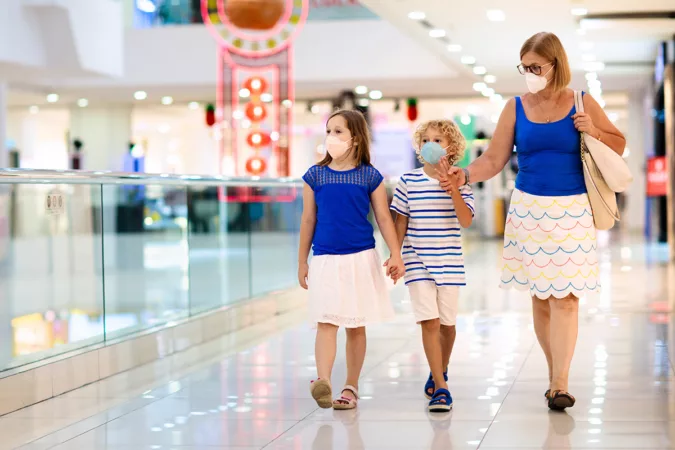 Blog
When Will Consumers be Less Concerned About COVID-19?
With most states in the U.S. under some form of "shelter-in-place" for the past month, discussions are beginning around the reopening of our economy. Our national government has defined criteria and phases for the reopening of parks, businesses, and schools, but the real question is when will the American people feel it is safe to go back to some semblance of normal. We asked 1,010 U.S. adults in a recent survey* when they would no longer feel concerned about COVID-19.
Reduction in Cases Key to to Easing Consumer Concerns
The top signals for consumers are a "dramatic reduction in cases," selected by 30% of respondents, and "when the government says it is safe," selected by 24% of respondents. When a "proven treatment exists" was selected by 15% of consumers as a key signal, 14% said when "COVID-19 is completely eradicated," and 13% said they would no longer be concerned when "there is a vaccine."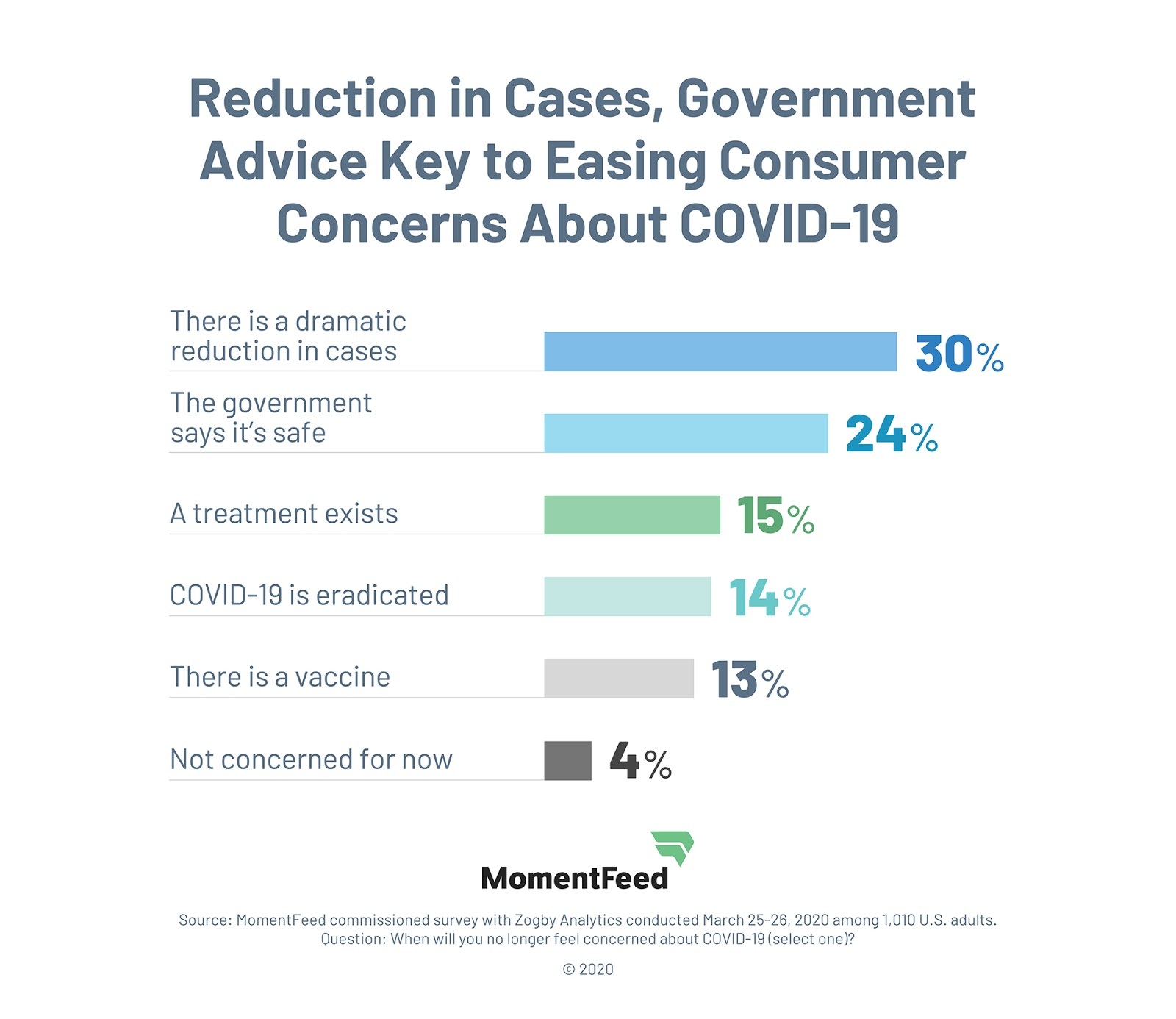 Consumer expectations shifted amid COVID, are you keeping up?
When evaluating the same question by generations, the Baby Boomer generation was the most likely to say a dramatic reduction in cases would make them feel less concerned, with 34% saying so. Generation Z was most likely to say they would feel less concerned when a proven treatment exists, with 27% indicating this signal as the most important. The silent generation (people born before 1946) were most likely to say they would feel less concerned when COVID-19 is completely eradicated, with 26% indicating this sentiment.
Our survey results indicate there will be some concern, even when one or two of these conditions are met. As a result, businesses should respond to consumer concern by continuing to share the precautions being taken to ensure the safety of employees and customers.
This blog is a part of our COVID-19 Insights series. Visit our COVID-19 Resource Library for more in-depth analysis on the overall state of consumer behavior, preferences, and expectations before, during, and after COVID-19.
As your marketing team prepares for the reopening of the economy, make sure you have the tools to succeed. MomentFeed's platform makes it easy to execute hyperlocal marketing campaigns at scale, and win the battle of Proximity Search. Speak to one of our marketing experts today to see how your business might benefit from MomentFeed.
Local marketing tactics to accelerate recovery & return to growth.