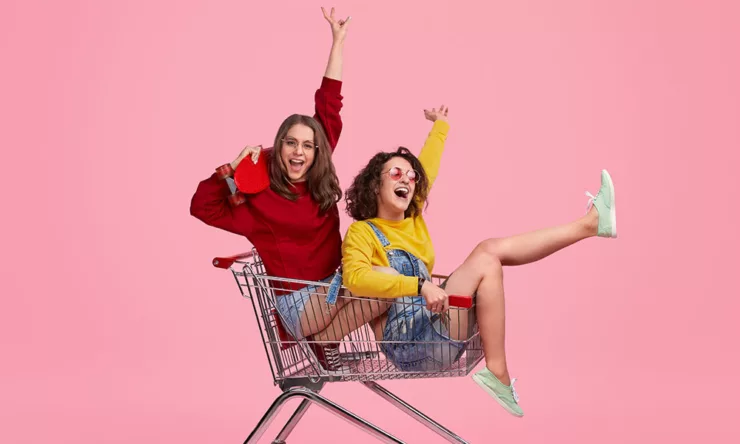 Blog
Uberall and Yelp: A Powerful Partnership
Uberall and Yelp have expanded their partnership to include Yelp Knowledge, creating the perfect combo for brands to make the most of Yelp's 150 million reviews and drive sales. It's especially tough for businesses with multiple locations to keep track of countless reviews from every website - and it's nearly impossible for brands to manage them in one place. Well, no longer! Let's hear a round of applause for an expanded partnership with Yelp and Uberall's new offering, the Yelp Enterprise Bundle, which includes Yelp Knowledge and Yelp Listings Management.

Perks of the Expanded Partnership
Uberall was first chosen as a trusted Yelp Advertising partner in March 2016 to help multi-location brands manage location listing data at scale, and create authentic engagement between brands and consumers. The expanded partnership gives multi-location brands the power to manage their Yelp presence directly through Uberall's Proximity Optimization platform. Now, you can drive each location's success by:
Increasing customer loyalty by responding to customer reviews and feedback.
Gaining operational insights into the performance of each business location by tracking Yelp reporting data and analyzing trends in review content.
Increasing each location's visibility by keeping business information consistent, accurate, and up-to-date.
Why is Partnering with Yelp Important?
Are customers booing or applauding? Reviews on Yelp spotlight the strengths - and weaknesses - of each store location. With so many social media channels and not enough time, it can be difficult for multi-locational brands to make the most of reviews by deriving useful insights. This is where Yelp and Uberall come together like a match made in heaven. Yelp's goal is to connect customers to great local businesses; Uberall's goal is to connect customers to your great local businesses. Managing your Yelp presence through the Uberall PSO platform is key. Uberall clients now have access to Yelp's vast database of reviews (over 150 million!), helping businesses understand what customers are saying and why - the bad and the good.
Better yet, brands can respond to those reviews directly in the platform, saving them time, all the while engaging with customers and ensuring every customer review is accounted for. The thing is, Yelp doesn't partner with just anybody: Yelp is particular about who they work with. Yelp has a strict policy against review solicitation by businesses because they are committed to providing consumers with authentic reviews and honest, unbiased business portrayals, and it's been proven that solicited reviews lead to bias*. You know you're in good hands with Uberall because Yelp will only partner with companies that use ethical, best practices and offer top-notch services. Through the long-standing partnership and mutual commitment to client success, Uberall clients can now reap the benefits of increased customer loyalty and improved business performance.

Maximizing Your Yelp Presence
In summary, how does the new Yelp Enterprise Bundle maximize and empower the brand/consumer relationship?
Powerful user data: Yelp has 150+ million consumer reviews, and Uberall has the tools to help brands analyze location-specific data, deriving historical trends and insights.
Trust: Official Yelp partners such as Uberall have proven to be trustworthy in handling and following best practices around reviews.
Current data: This partnership gives access to the most current and accurate Yelp data.
Listings management: Uberall enables brands to provide accurate business data that is localized, directly through MomentFeed's platform.
Respond to reviews: Respond to reviews directly in the dashboard, saving you time, all the while building rapport with customers and ensuring every customer review is accounted for.
Managing your brand's presence on Yelp has never been so easy or effective for driving business. Connect with Uberall today and learn how you can take advantage of this powerful partnership.