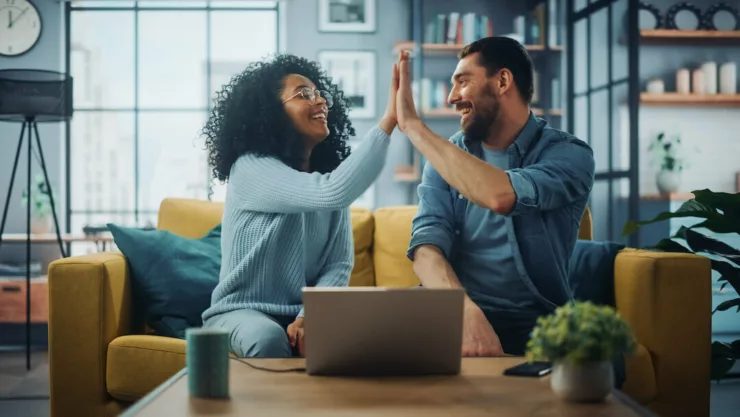 Blog
How Multi-Location Brands can Unlock the Value of Apple Maps Business Listings
Today, I'm proud to announce that MomentFeed has added Data Correction Reporting to its partnership with Apple Maps. What is Data Correction Reporting and why should you care? This unique-to-MomentFeed enhancement will help our clients keep Apple Maps business listing data as accurate as possible across iOS and Mac devices that leverage Maps, Siri, Spotlight, CarPlay and any other platform that licenses the recently launched Apple MapKit (like DuckDuckGo).
This is a big win for our clients as Apple Maps business listings firmly sit in the top tier of local search and maps platforms. According to Comscore, Apple has 51% mobile share in the U.S and each one of those devices has Apple Maps baked in. While a good percentage of users still prefer to use Google Maps and Waze to search locally and navigate around, an increasing share of iOS users are staying native and only using Apple Maps.

Apple Maps and why should you should care about it?
Also new to MomentFeed's partnership with Apple Maps is expanded location data. MomentFeed has begun development work to send Apple more data about our client's locations than ever before. More data sharing means greater opportunity for our clients to influence the Apple Maps algorithm, compete for unbranded search traffic, and convert more listing viewers into leads.
Why Direct Management of Apple Maps Business Listings is a Must
Claiming your Apple Maps listing is just the beginning, active management is critical for optimal results. If your local SEO program doesn't include direct Apple Maps business listing management – like MomentFeed programs have since 2016 – your listings likely contain bad or incomplete data about your brand.
Here's what you should know:
You don't fully control your Apple Maps business listing data: While brand-driven changes like seasonal hours and location moves are great – changes made by Apple, based on data from "authoritative" third-party sites, and consumers, who can suggest edits to Apple Maps data, can become problematic when the information is inaccurate.
Bad location data adds up to lost revenue: When data is not actively managed, inaccuracies can add up to lost revenue and a poor customer experience. For example, small differences in open/closed status or opening hours could have a significant impact on sales in the real world.
More Accurate Apple Maps Business Listing Data with MomentFeed
Our new Data Correction Report centers on location data accuracy between MomentFeed – considered the client's source of truth for location data – and Apple Maps. This report will update every week and lists all locations where Apple has made changes based on suggestions their users submitted about our clients locations. With greater visibility and proactive management, our clients will be able to resolve any differences and keep data more accurate.
In many cases, we may find Apple users have the correct data about a location. In this case, we can use the new correct data to further improve the data held in MomentFeed and shared on our clients' behalf to other publishers like Google, Waze, Facebook, and Yelp.
So far, our testing indicates that Apple is making changes to less than 1% of MomentFeed's clients' listings, demonstrating that the data we send to Apple is making it through to its users. However, given how important location accuracy is to multi-location businesses' bottom line, MomentFeed is prioritizing any discrepancies found by Apple and resolving them as quickly as possible.

Richer Data on Apple Maps = More Listing Views and Leads
Enhanced data is a little more straightforward and *slightly* less nerdy a topic than data correction reporting. But, it's equally important for you to know that Momentfeed is also working with Apple to send more location data that includes fields like location amenities (curbside pick-up, free wifi, delivery, free parking, etc.), menu information, keywords, descriptions, and photos. By expanding our nightly delivered data file to Apple, we are enabling more opportunity for our clients to influence the Apple Maps search algorithm, compete for unbranded search traffic, and convert more listing viewers into leads.
For example, a known seafood restaurant that also happens to sell hamburgers can now leverage MomentFeed to share its menu data with Apple Maps. Now when someone searches 'hamburgers near me' on Apple Maps, the seafood restaurant has a better chance of ranking higher in the results and competing for consideration. Bottom line, when a user is looking for businesses in your category, you'll show up more often and present a better, more complete set of information to your prospective customers.
The awkward teenage years for Apple Maps IS OVER. Get ready for some big updates and lean into actively managing and requesting reporting on your Apple Maps business listings as soon as possible.
Learn how you can take advantage of this powerful partnership