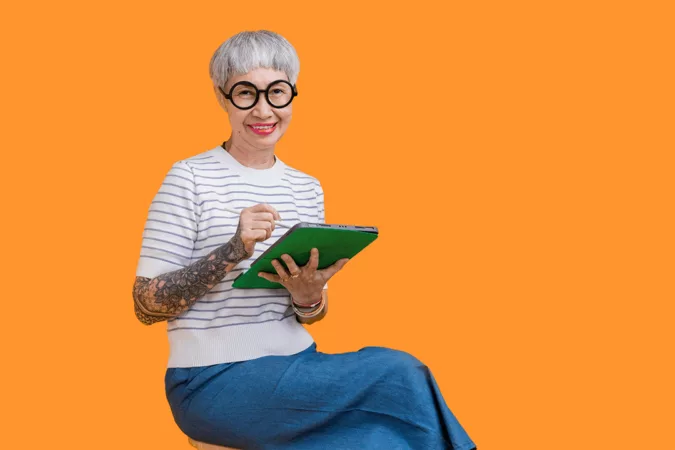 Blog
Top Local Search Terms - The Savvy Marketers Glossary
The world of search is often filled with jargon and tech-speak. As a marketer or business leader, it may be overwhelming at times. That's why we decided to publish this simple glossary of the top local search terms. Use it to master the language of local marketing and let us know if we missed a local search term that you think should be added to the list.
But, more importantly, we want to help you translate these words into actions – and sales!
NOTE: The top local search terms are in alphabetical order for your convenience!

A
APPLE MAPS BUSINESS LISTINGS: Information about businesses that comes up when someone searches for places using Apple Maps. Apple Maps listings include images, hours, reviews, menus, and other information that helps consumers decide if they want to visit a specific location. You can claim your business's listing to make sure all the information is correct.‌ Due to Apple's dominance in mobile and ongoing innovation, Apple Maps continues to grow in influence in the local search space.

B
BING PLACES FOR BUSINESS: Information about businesses that appears when someone uses Bing to search for restaurants or stores. Like Google and Apple Maps, Bing Places listings include information that helps consumers choose where to go to make a purchase. You can also claim your Bing Places listing to keep it updated and respond to reviews.

BOPIS RETAIL: BOPIS stands for "Buy Online, Pickup In-Store." BOPIS retail lets you target local customers, help them save on shipping costs, and encourage foot traffic in your retail locations.

BORIS Retail: BORIS stands for "Buy Online, Return In-Store." BORIS retail gives consumers that shop online the flexibility to return items to stores instead of shipping them back to the retailer if the wish.
C
CITATIONS: A citation is any mention of your business on the web. It can include any combination of your company name, phone number, address, zip or postal code, and website address. The quality and consistency of your citations can impact your "find-ability" (AKA local online search). See LOCAL DATA ACCURACY. ‌
CRAWLER, SEARCH ENGINE: Also known as a "SPIDER" or "BOT," it's a program that search engines use to find terms on specific websites or web pages and feed them into search results.

CLICK TO CALL, CLICK TO DIRECTIONS, CLICK TO WEBSITE: Links within Google My Business, Bing Places, and Apple Maps that directly connect with a business. Incorrect data in these links can cost you business, as users will be taken to the wrong place. That's why local listing management is so important for retail businesses.

CUSTOMER SENTIMENT ANALYSIS: The interpretation and classification of customers' emotions within text sources. Usually used to determine whether reviews and social media posts about your brand are positive, negative, or neutral. You can use customer sentiment analysis to keep an eye on how your brand is doing and address negative reviews.

D
DIGITAL MARKETING: Marketing your business online instead of in the physical world. Digital marketing includes everything from local listings to social media to SEO. Any marketing you do online is considered digital, whether it's aimed at the entire world or your local market.

DIGITAL STOREFRONT: Your business's online presence needs to represent your brand in a professional way to attract positive consumer attention. Just like your physical storefront, your digital storefront should make a good impression to attract foot traffic.

F
FACEBOOK LOCATION PAGES: Facebook pages created specifically for an individual local business location. Many people use Facebook as their primary method of discovering and interacting with new businesses, so having a Facebook page for your business helps increase your visibility for potential new customers.

FRANCHISE MARKETING: Marketing aimed at driving sales for franchisees. Successful franchise marketing needs to be united enough to maintain the brand but still leave room for individualization based on the needs of the market each franchise location operates.

FRANCHISE SEO: Search engine optimization for franchises with multiple retail locations. Franchise SEO works differently from traditional SEO since it's trying to drive traffic to pages based on the searcher's location. Most franchise SEO relies on local landing pages and specific local keywords to drive traffic to the right stores. ‌
FOOT TRAFFIC: The number of customers you get in your business locations. More foot traffic typically means a business location thriving.

FAKE REVIEWS: Any review that isn't created by a customer who genuinely means what they write. Fake reviews can be positive ones left by business owners, or negative ones written by competitors, rejected employees, or customers hoping for free stuff. Fake reviews are always bad since they artificially affect a store's ranking and rating.

G
GEO TARGETED ADS: Digital ads delivered to potential customers based on their geographic location. These ads can contain super-specific information relevant to people in a certain area and push more traffic to local retail locations.

GOOGLE 3-PACK: The top three listings in a mobile-local search result, also known as the Google map pack or Google local pack. The Google 3-Pack appears above the fold (the area that you see without scrolling down). Local search results are a function of the searchers proximity to the business, query relevance, and business prominence. Appearing in the Google 3-Pack drives 5X more views and 2X more clicks than those businesses that don't appear, making a spot in the 3-Pack highly desirable.

GOOGLE KNOWLEDGE PANEL: The block of information alongside Google search results offering specific information about the subject of a search. For example, if you search for a specific restaurant, the knowledge panel would cover its address, phone number, hours, pictures of the location and food, and more.‌
GOOGLE LOCAL SEARCH ALGORITHM: Today, Google comprises the vast majority of local searches, and every local business wants. a piece of the action. While it's impossible to identify every factor in Google's local search algorithm — Google keeps the specifics under lock and key — we do know that local search rankings tightly correlate with three central elements: proximity, relevance, and prominence. Goole looks at the proximity of the searcher to the business, the relevance of the search query (i.e. best sushi vs. sushi restaurant open now will serve up different results), and finally prominence (or how well-regarded a business is in the local area)

GOOGLE MY BUSINESS LISTING: AGoogle My Business listing is a free tool that helps businesses manage their presence across Google properties. It consists of a profile with information that's important to consumers when evaluating nearby business. This includes basic information like a business's phone number, hours of operation and address; information specific to the business category and attributes that help searchers find the most relevant businesses, and features like photos, posts and reviews that help searchers in their choice of which business to select.
GOOGLE POSTS: A Google My Business feature that allows businesses to share messages with potential customers through their GMB listing. Posts can contain up to 300 word and come in four main types: "What's New," "Events," "Offers," and "Products." Additionally Google launched a "COVID Alert" post type to help businesses communicate timely updates for a shorter duration of time (these posts expire after 28 days). While COVID post types display prominently on the top of your Google My Business listing, they only include the option for text and link.

GOOGLE LOCAL GUIDE: Google Local Guides write reviews, post photos, and fill out information about businesses in their area. These users are responsible for most of Google Maps' information about any specific business, and if a business listing doesn't exist, these users can suggest a business and post on their behalf until company claims or creates a Google My Business account and provides its own data.
GOOGLE QUESTIONS AND ANSWERS: A Google feature that allows customers to publicly ask questions about specific businesses and receive answers from others in the community, including the business owner. Google Q&A is part of your Google My Business listing and gives other customers valuable information about how your business operates. Given this is a crowd-sourced feature, managing your Google Q&A is important for maintaining your local reputation and ensuring the answers provide accurate information.
I
INSTAGRAM: This is one of the most valuable social media sites for local social media marketing. Instagram makes it easy to share images and videos with your local audience through geotagging.

K
KEYWORD (LOCAL): A term that searchers use when looking for a particular item or service. Using the right keywords in your web content is essential to ensuring that your business and locations are found by consumers. For example, if an office supply chain sells refrigerators, they should include that word among their keywords on their local site pages and social media posts.

KEYWORD SUGGESTION TOOL: A tool that automatically suggests keywords to optimize content for the keywords that matter most for your business based on what your customers are searching. Keywords are essential for SEO, so including the right terms in review responses, social media posts, and business listings is vital. This tool helps you include the right keywords in the right locations to boost your SEO naturally.

L
LOCAL BUSINESS DIRECTORIES: Public databases that list information about local businesses in an area. Local business directories have some influence on search rank, factoring into local prominence with back-links, however, many local search experts believe the impact of local business directories is demising in importance. Local business directories come in all shapes and sizes, some are more valuable than others. There are around 40+ local directories that have higher value, the additional 100+ longtail directories and aggregators ensure businesses cast the widest net but are believed to offer a very minimal boost in search rank.

LOCATION LANDING PAGE: A specific web page that features unique local content such as local photos, local reviews, local social feed, offers unique to the location, menu, and inventory. Local pages are typically linked from a Google My Business listing, and are designed to drive conversion, giving motivated buyers the exact information they need to make their purchase decision. A well-designed local page converts at a rate of between 10%-40% depending on the industry.
LOCAL SEO: Because 82% of people use their phones to search for products and services near them, optimizing your local presence so that buyers can find you is more important than ever. Optimization includes many factors including listing accuracy and completeness, review volume and rating, local webpage signals, local social publishing, and more. Keeping your local presence up-to-date is critical, especially with ongoing Google algorithm changes (see ALGORITHM). Make sure to partner with a technology provider or agency that can keep you at the forefront of algorithm updates and changes that ultimately impact your local SEO results.

LOCATION DATA ACCURACY: The degree to which a location's data is accurate and consistent across the internet. It is widely considered the most important controllable factor in proximity search rank. Location data can include business name, address, phone (see NAP), hours, menus, schedules, and more. ‌
LOCAL BUSINESS LISTINGS: Information about a business provided and listed on a promonate local website or apps like Google, Apple, and Yelp, or a less well-known local directories like Citysearch.com or SuperPages. These listings range in complexity but at a minimum include information about your business and contact information so people can get in touch with you. Accurate and consistent information across all your local business listings is essential to influence local search rank (see LOCATION DATA ACCURACY)‌
LISTINGS MANAGEMENT: Ensuring that your business locations are accurate and current across the web can be time-consuming. Multi-location brands are best served to engage a strategic partner and look for products like those from MomentFeed, an Uberall company, to ensure they have a presence on popular search engines.‌

LOCAL SEO RANKING: Where your business appears in SERPs when someone performs a "Near Me" search. Your local SEO ranking depends on factors like keywords in your local business listings, completeness of your listings, ratings and reviews, accuracy, and social media activity. The higher your local SEO ranking, the more likely you are to get business from people searching for local companies like yours.

M
MOBILE-LOCAL SEARCH: The act of searching for a local product, business, or service using a phone or a tablet. Visibility in the Google 3-Pack (AKA Google map pack) is the most important way to drive mobile traffic to your location.‌
MULTI-LOCATION BUSINESS MARKETING:A chain store or restaurant, franchise, or other brick-and-mortar business with multiple venues. Managing how each location appears in search is more important now than ever, given the proliferation of unbranded mobile searches and proximity searches.

MULTI-LOCATION SEO: SEO designed to highlight the location of a franchise nearest the searcher. See FRANCHISE SEO.

N
NAP LOCAL SEO: NAP stands for "Name, Address, Phone Number." NAP local SEO is all about ensuring these three factors are correct across the internet, including local business listings and business directories.

NEAR-ME SEARCH: When someone searches for a business nearby, for example, "Coffee shop near me" or "Shoe store near me." A 'Near Me' search has local intent, indicating a consumer is planning on visiting or wants to buy a product or service from a local business. 'Near me' searches return search results in a Google 3-Pack (aka Map-Pack), allowing the user to see businesses that are near their location that match their search query. (see Google 3-Pack)

NEXTDOOR BUSINESS PAGE: Nextdoor is a neighborhood-based social media app designed to connect people with neighbors and local events. A Nextdoor business page allows users to easily share a business with other Nextdoor users. It also lets you tap into a hyperlocal audience that's guaranteed to care about local businesses.

NON-BRANDED SEARCH: A search performed to find a general product or service instead of a specific brand. For example, a non-branded search would be "pizza near me" instead of naming a specific pizza chain "Little Caesars near me." These searches highlight the nearest businesses over specific brands, making local SEO keyword terms more important. (see Ke

O
ONLINE TO OFFLINE ATTRIBUTION: The process of tying offline purchases and foot traffic to online activity. Figuring out how well your online marketing is driving offline traffic is essential to judging the success of marketing campaigns. MomentFeed can help you leverage Facebook Local Insights to perform top-tier online to offline attribution.‌
ORGANIC LOCAL SOCIAL MEDIA: Social media sites (e.g., Facebook, Twitter, Instagram) enable brands to engage with their customers on a deeper level than a static, non-interactive web page allows. Additionally, the networks listed above, offer businesses with multiple locations the ability to create a page for each business location to drive engagement in each community they serve. Maintaining and optimizing your local presence on social sites (via both organic and paid media) is essential to local search.

P
PAID SOCIAL (LOCAL): Investing in driving traffic to your locations via local social media sites. This can take the form of ads or sponsored messages based on a user's profile and location. Local social ads can hyper-targeted to a very tight business radius for optimal results. One of the top local paid social platforms is Facebook (and Instagram), Facebook allows local businesses to get started for as little as $5 and the process of setting up an ad is incredibly easy. MomentFeed offers a solution to give multi-location businesses distributed control and budgets, a unique product for multi-location and franchise businesses.

PROXIMITY SEARCH OPTIMIZATION: Just as Search Engine Optimization (SEO) involves making sure a businesses site is found in Google searches, Proximity Search Optimization(TM) is MomentFeed's proprietary methodology for ensuring mobile-local consumers (individuals searching for products on their phones and tablets) can find a specific brand location or product availability as close to them as possible. It is a unique, ongoing, detailed, and ever-changing process due to changes in search algorithms and consumer search behaviors.‌
PHYGITAL: A portmanteau of "physical" and "digital," referring to the integration of the physical and digital worlds. Phygital marketing helps businesses use online techniques to market their physical locations. ‌
R
REPUTATION MANAGEMENT: The process of monitoring your location's reputation and responding to both positive and negative customer reviews and sentiments. Proper reputation management can help improve the public perception of your business, drive sales, and keep your customers coming back.

REVIEW MANAGEMENT: Identifying and influencing the perception of your brand or location. In the digital age, customers have many more opportunities to impact a company's or location's reputation via online reviews and social media sites.

REVIEW SOLICITATION: The process of asking customers to leave you reviews.

S
SEARCH RESULTS: Simply put, it's what customers see when they use a search engine to look for a particular item, store, or brand on either a mobile device or desktop. Search results are affected by a wide range of factors.

SEARCH VISIBILITY: An index that enables marketers to assess how visible their websites are in searches. ‌
SEM (or SEARCH ENGINE MARKETING or PAID SEARCH): Marketers can improve search results by paying for higher placement on searches and via paid ads on various sites. Each search platform has its own options and pricing systems for SEM.

SEO (or SEARCH ENGINE OPTIMIZATION): The process of increasing the quality and quantity of website traffic by increasing visibility in search engines and improving the rank of unpaid, organic results.

SERP (or SEARCH ENGINE RESULTS PAGE): This is what the consumer sees when they look for a particular word or business. They are the listings that appear after the GOOGLE 3-PACK. A SERP can be affected by many factors, including data integrity, review management, and others.
U
UGC (or USER GENERATED CONTENT): Content created by your customers that you use on your site. UGC can include reviews, product pictures, stories, social media posts, and anything else your customers create that refers to your business. UGC is a great form of social proof, showing potential customers that other people in their community like your business.

V
VOICE SEARCH: The process of speaking out loud to ask Siri, Google Assistant, or any other voice search program a question. These voice searches are a quick and easy way for consumers to get answers to their questions, such as where is the nearest gas station or coffee shop. Optimizing your SEO for voice searches is becoming increasingly important for local businesses for precisely that reason.

Y
YELP FOR BUSINESS: Yelp accounts for businesses allowing them to post information about their location and respond to reviews. These accounts are free, but they can be upgraded to include more information and pictures of your business. Yelp is one of the most trusted review sites for local businesses, particularly restaurants, so it's worthwhile to create an account to manage your Yelp reviews.

You've mastered the language of local search, now master the craft.