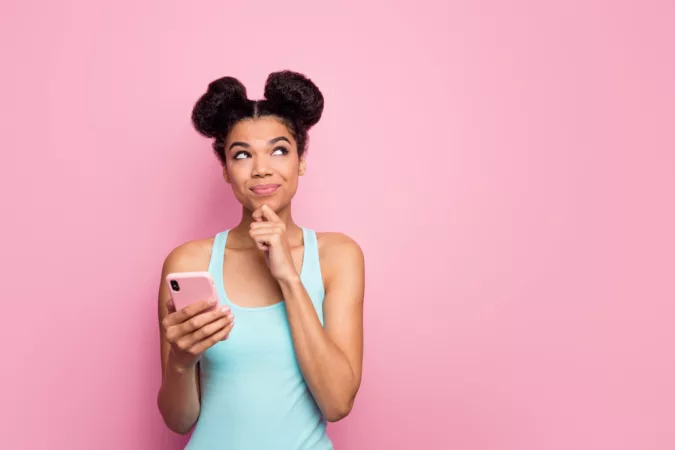 Blog
Top 3 Customer Experience Challenges in 2022 (Hint, It's All About the Hybrid Journey)
The pandemic brought life to a standstill and introduced several new customer experience challenges. Location-based businesses were among those impacted the most. In order to keep the lights on they had to adapt to new situational demands, adding services like click-and-collect, online appointment booking, home delivery, virtual consultations, and more.
As we emerge from the pandemic, we are finding that customer expectations have radically and permanently shifted. Today's customers demand digital-first conveniences and are looking to location-based businesses to innovate like never before.
To better understand the customer experience challenges facing location-based businesses in 2022, Uberall commissioned a study from Forrester Consulting–"Reignite Growth with Hybrid Customer Experiences,"–which asks over 200 U.S. and European business decision-makers to assess their responses to customer experience challenges in this new hybrid world.

3 Challenges to Delivering Seamless Hybrid Customer Experiences
The Forrester Consulting study found that most businesses recognize consumer behaviors have changed, and are prioritizing activities to match these behaviors. However, the majority of businesses believe they are missing the mark.
According to the study, 70% lack confidence in their ability to deliver a seamless customer experience across both online and offline touchpoints.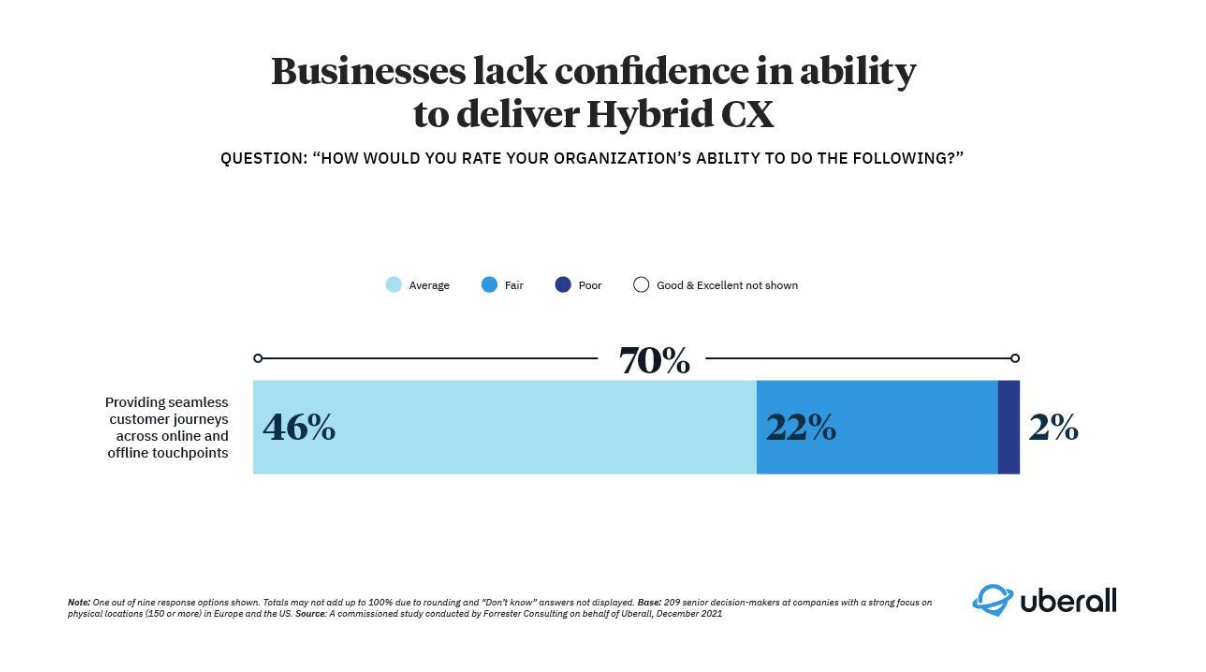 In this post, we will look at the top three customer experience challenges in today's hybrid environment.

Need help keeping up with changing customer expectations? Get the data you need to make decisions
Customer Experience Challenge #1 - Data Security & Data Silos
Customer data security and making sense of data from multiple sources are both considered to be significant challenges to delivering on customer experience.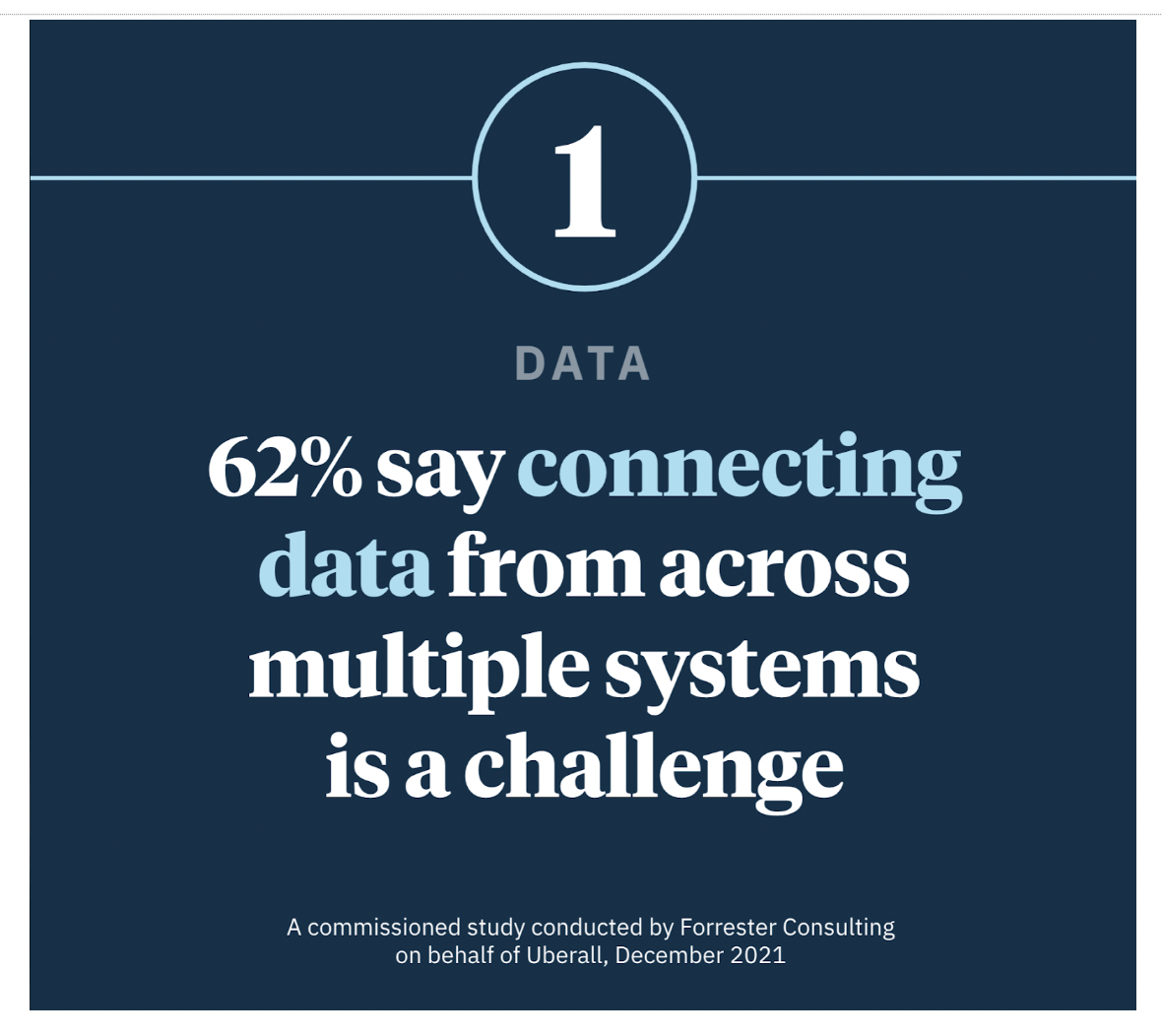 Data security and compliance are the biggest hindrances with 67% of businesses struggling greatly with it, while 62% of businesses find it "very" to "extremely" challenging to connect data from multiple sources.
With more advanced technology such as AI and machine learning making it possible for businesses to interact with customers in ways that were impossible before, keeping customer data safe is becoming more difficult and expensive. Moreover, a breach of customer data could cost a company heavily, not only in terms of money but also in customer trust, loyalty, and reputation.
Beyond the obvious challenge of securing data lies the complexity of making sense of it. Businesses that take a fragmented approach to collect and analyze data often lose sight of the complete customer journey.
Things to consider:
Data is the powerhouse of your hybrid customer experience. As a business you should:
Implement sophisticated data treatment and storage capabilities
Implement security measures such as strong digital authentication and safe chat environments
Invest in platforms that offer comprehensive insights and analytics on how customers are interacting with your brand all the way from purchase, to consideration, to loyalty
Customer Experience Challenge #2 - Legacy / Standalone Technology
Another top challenge in customer experience is overdependence on standalone and legacy technology. Around 64% of respondents said reliance on legacy technologies, which are not capable of supporting a hybrid customer experience, is a top challenge.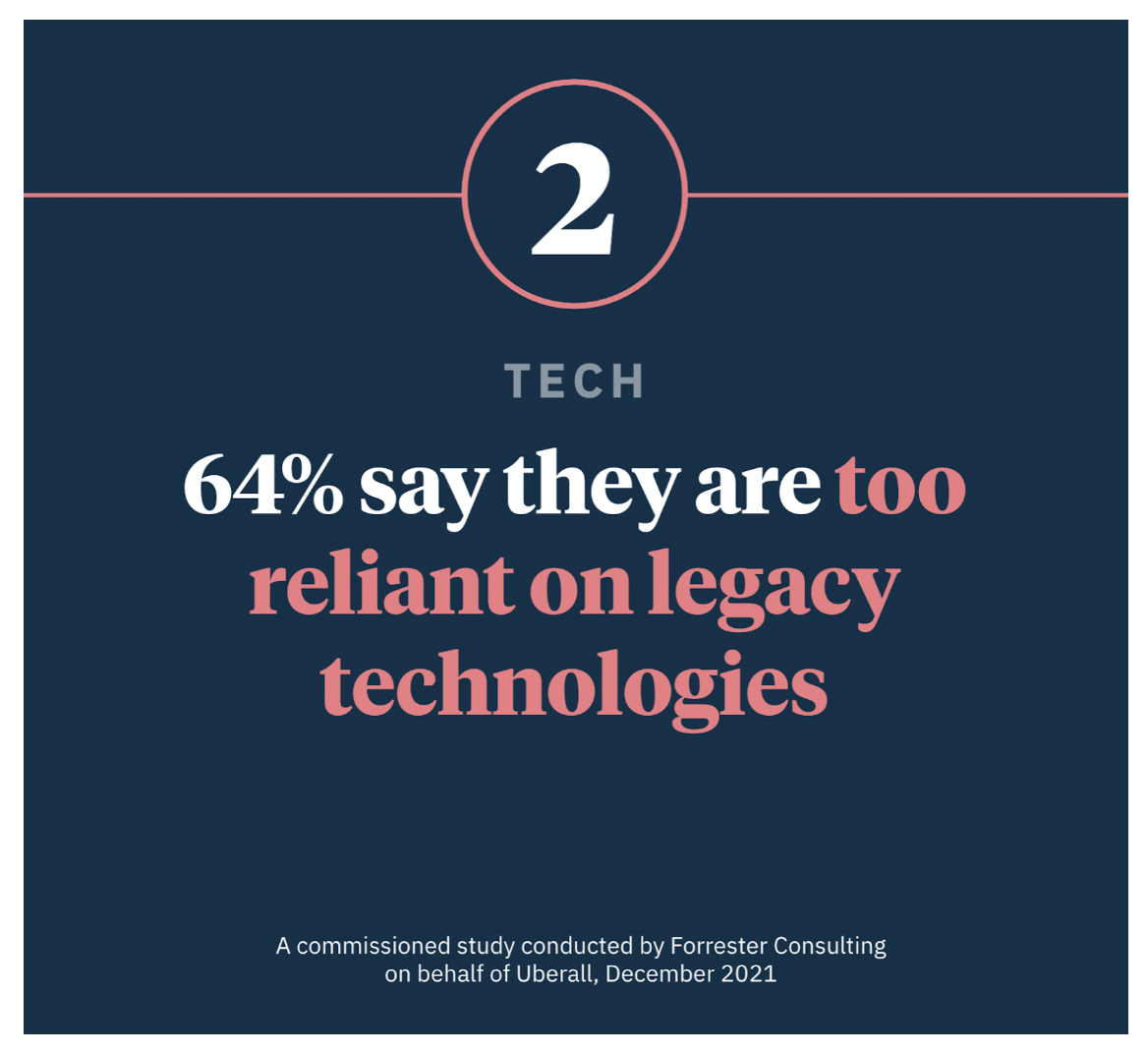 Legacy technologies typically suffer from a mix of issues such as instability, manual capabilities, lack of integration feasibility, single point of failure etc. which can create challenges in the delivery of seamless hybrid customer experiences.
The other issue with technology, according to the study, is the tendency of businesses to invest in it in a standalone way. For example, 76% use a standalone tool for social listening and 70% each for intelligent comms and for ratings and review management. This further stunts a holistic approach to hybrid customer experience.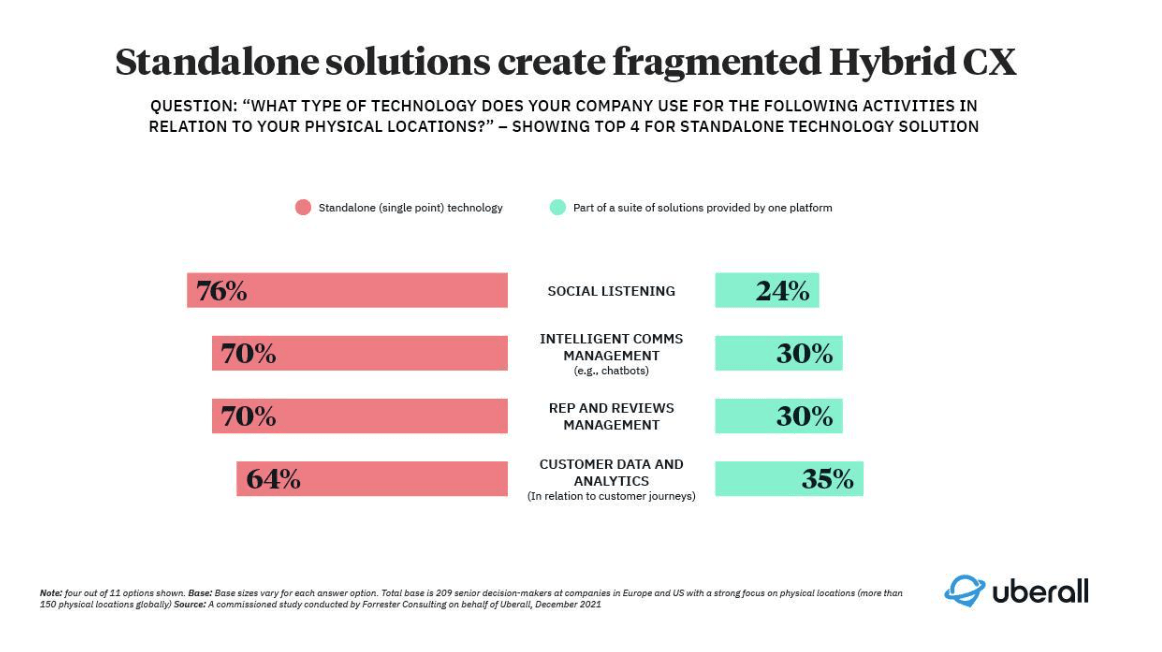 Things to consider:
Phase-out legacy technology for more adept platforms that can help you build and deliver a hybrid customer experience
Invest in a unified platform approach. Only a single-solution approach has the potential to truly capture the essence of a hybrid journey and deliver an experience that is memorable and consistent.
Most companies recognize the need for a unified platform approach, with about 72% of the respondents saying they would be 'interested' or 'very interested' in a unified solution to hybrid customer experience.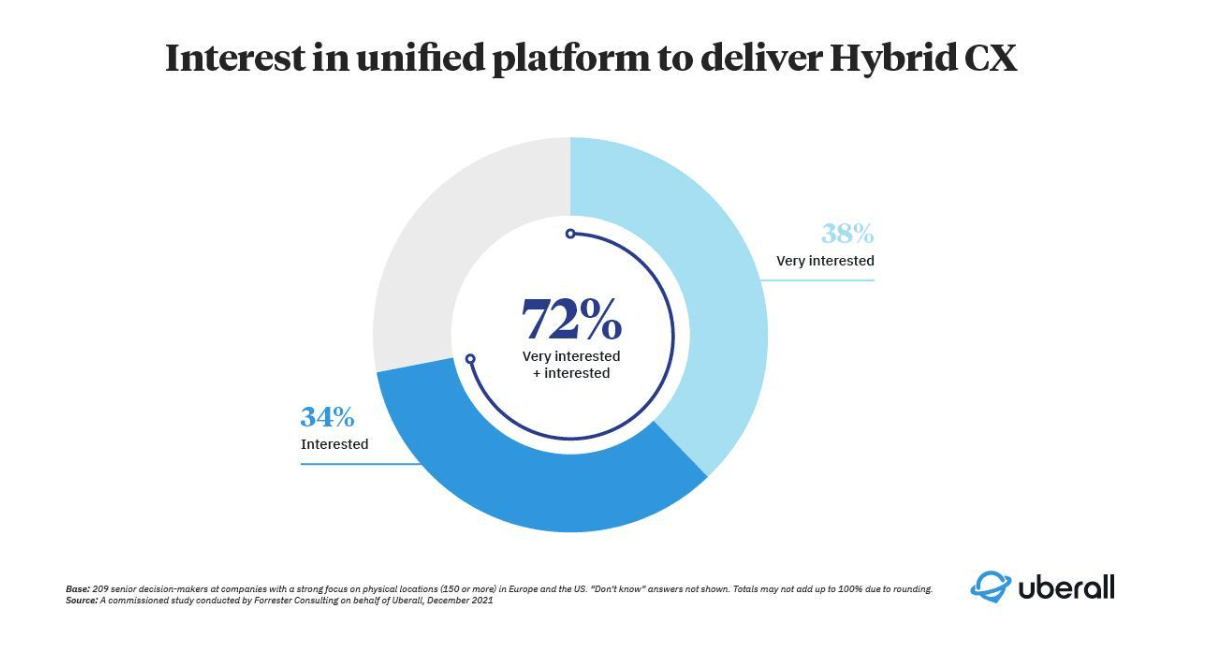 Customer Experience Challenge #3 - Aligning Teams
One of the fundamental challenges with customer experience is the fact that the responsibilities for the end-to-end customer journey lie with many different teams, including marketing, customer service, and local store operators. Aligning teams that work to deliver a seamless hybrid customer experience ranks as the second most common challenge, according to the Forrester study. About 66% of businesses struggle to align teams responsible for customer experience on digital touchpoints vs physical locations.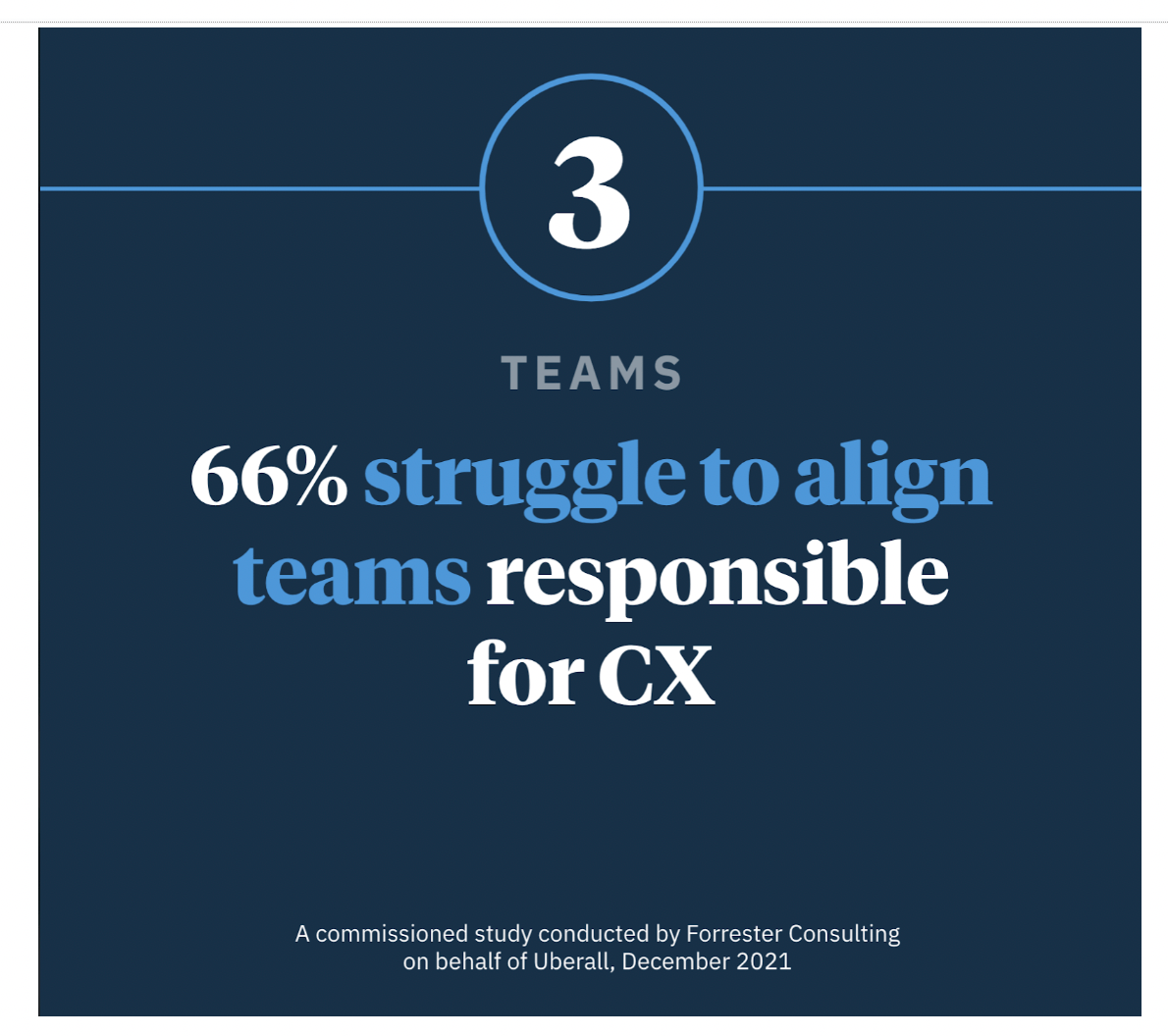 This problem may be a symptom of the ways hybrid experience is approached by most organizations.
On average, companies outsource 25% of responsibilities related to customer service, with the remaining 75% being split across many different internal teams. When these groups fail to communicate, it can lead to siloed ways of working and an inconsistent experience.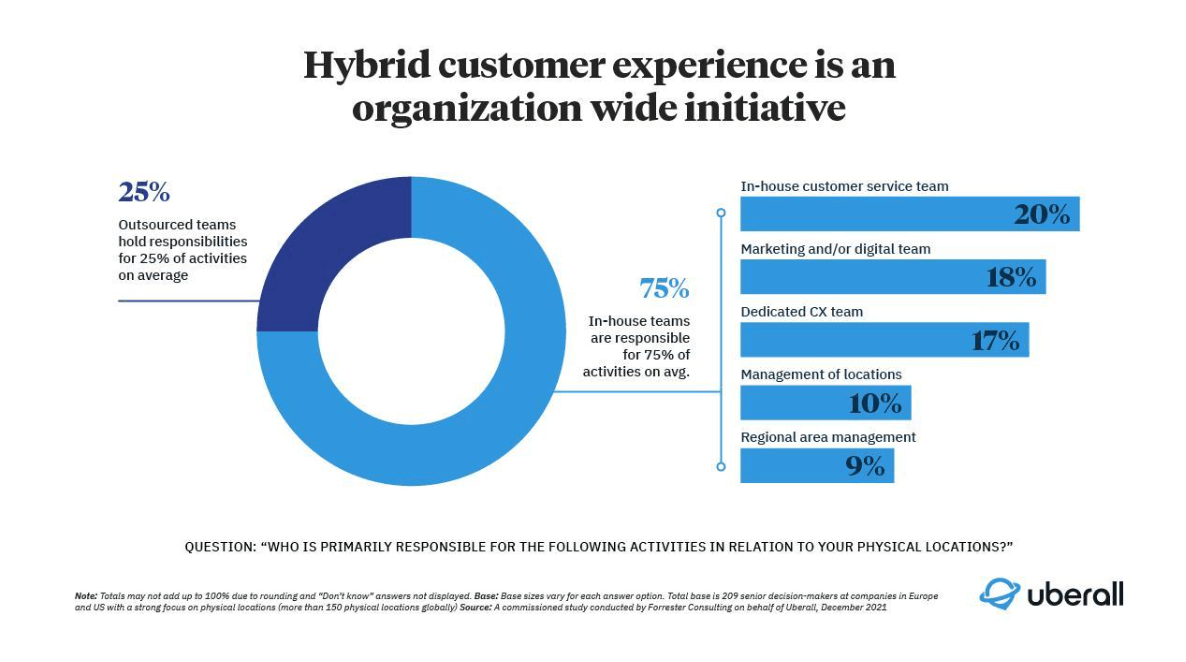 Things to consider:
The delivery of a hybrid customer journey requires close collaboration amongst teams and technology. Do consider:
A Core CX team is made up of cross-functional leaders that influence customer experience at some level. This cross-functional team should map the entire customer journey, identify each team's role in the end-to-end journey, and define overlap, ownership, and responsibility.
Clearly defined objectives and key results (OKRs) both at the company-wide level and on a departmental level so it is clear how each team is contributing to the company-wide objectives
Tracking the entire customer journey on a single platform so that all teams have visibility into collective and departmental OKRs and are able to communicate effectively
Key Takeaways
As customer expectations continue to evolve, new customer experience challenges are bound to arise. Rather than see these new challenges as a problem, look for the opportunity to improve your customer experience through innovation. Pivoting to meet changing customer expectations will separate those businesses that will emerge stronger and more resilient.
Download a complimentary copy of the Forrester Consulting study commissioned by Uberall for more insights to help you reignite growth as you navigate this new world. If you want to know more about how Uberall can help you offer a better hybrid experience to your customers.
We are excited to help you solve customer experience challenges you are faced with today