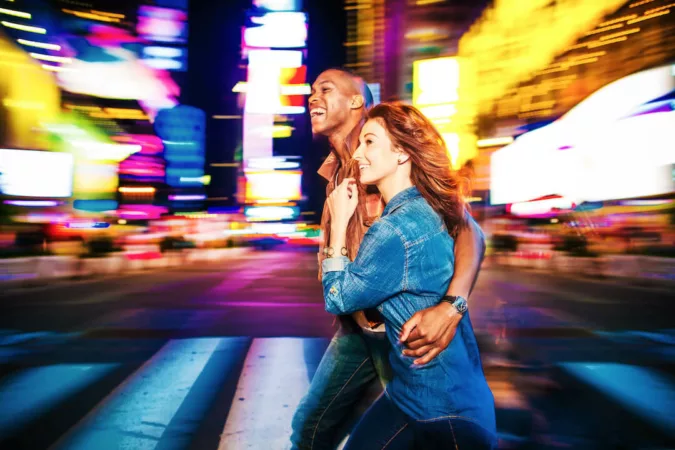 Blog
The Future of Retail Stores
It's already a cliche to say that COVID brought the equivalent of years of digital change and e-commerce growth in a period of months. Record numbers of consumers shopped online in 2020, many of them for the first time - out of necessity.

Seismic Shift in the Market
Investors and financial analysts now believe a permanent change is underway in the way people shop, a seismic shift in behavior driving e-commerce growth. The popular storyline is that physical retail is succumbing to the inexorable force of digital shopping as consumers embrace the convenience of e-commerce.
It's not that simple, nor is that exactly what's happening.
Yes, traditional retail has struggled while e-commerce has surged. Last year, online sales grew 32% in the US to nearly 20% of total retail spending (excluding automotive and restaurants). In the UK, e-commerce was 36% of total sales according to the UK Office of National Statistics. An increasing number of those transactions were completed on smartphones: 40% in December 2020 (Adobe).

E-commerce Exploded in 2020 (US)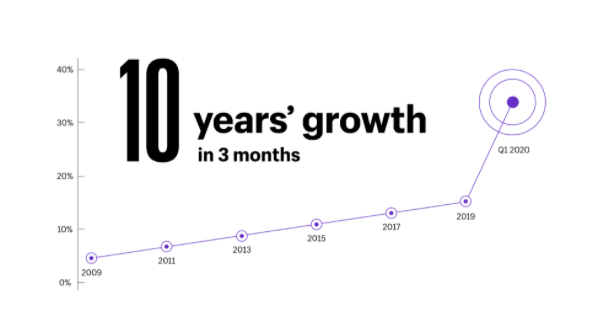 Source: Shopify, US Commerce Department (2021)
Repeated lockdowns kept most people away from stores, off and on, throughout the year. US foot traffic was down nearly 30%. In December, UK footfall was off roughly 54%. Some retailers were partly able to offset store-sales shortfalls with double or even triple-digit e-commerce growth (eg, Target). But for retailers with limited or no e-commerce capability (eg, Primark) losses were significant.

Stores Are Expensive - and Strategic
Before COVID, companies were already rethinking the need for excess retail space. Store closures have been happening for years. But the explosion of online shopping in 2020 prompted a new look at stores in the post-COVID era, much in the same way companies using remote work are reevaluating office leases.

This raises the question: What is the purpose of a store now? Do they even need to exist?
The second question may seem like hyperbole. But two high-profile British retailers, Debenhams and Topshop, were sold in 2020 to companies that intend to run them as e-commerce-only brands, closing all their physical locations. And many global retailers such as Zara, H&M, Victoria's Secret, L'Occitane, Gap, Nike, and Disney are shrinking their physical footprints, closing hundreds of locations in some cases.
Overall, thousands of US store locations were permanently closed in 2020. Some retail analysts believe as much as 50% of US indoor malls may cease to exist within a few years. Investment bank UBS recently forecasted that there will be more than 80,000 additional stores permanently shuttered in the US by 2026. The financial firm also assumes that e-commerce will be almost 30% of total retail sales by that time.
Some people, therefore, believe stores are dying. Yet stores are in fact highly strategic (if well managed) and consumers fundamentally appreciate them. Less well understood is their role in enabling e-commerce. Stores give consumers additional confidence to buy online, with local returns and the immediacy of same-day pickup.

Openings Outpace Closures
The world of retail has become bifurcated, with winners increasingly pulling away. COVID hastened bankruptcies and permanent closures of many traditional retailers. Yet others are doing extremely well. Some, such as Costco, Target, Ulta Beauty, Walmart, Sephora, Old Navy, Dick's Sporting Goods, and TJ Maxx, to name only a few, are investing in stores and opening new locations. 

It's worth noting that Amazon itself clearly values stores and was actually considering opening a new discount chain to move unsold inventory before COVID hit. That was put on hold but it illustrates the world's largest online retailer sees the strategic value of stores. Amazon currently has almost 600 retail locations; the majority are Whole Foods grocery stores.
Contrary to the familiar and oft-repeated "retail apocalypse" narrative, store openings this year actually exceed closures according to tracking by Coresight Research. In addition, many direct-to-consumer (DTC) brands continue to open stores. This is partly opportunistic (flexible leases, cheaper rents) and partly about giving their products an experiential showcase. It's also about mitigating the increasing cost of online customer acquisition. The DTC-to-IRL trend dates back several years, but it hasn't really abated because of COVID and the corresponding focus on e-commerce.

Return of Pre-Pandemic Patterns
Now the big question is: Will the mass of shoppers come back when stores are fully reopened and they're fully vaccinated? Early indications argue people do want to go back into stores. In-store shopping has seen 30% growth since the beginning of the year according to Zenreach. That trend should continue.
The gradual return to retail stores is one instance of pent-up demand for normalcy. People are eager for travel, indoor dining, sporting events, and movies. So barring another major COVID setback, we can expect most people will resume some version of their former lifestyles when given the opportunity.
That doesn't mean everything will return exactly to pre-pandemic patterns.
Consumer behaviors and expectations have in fact been changed by more than a year of e-commerce, contactless payments, food and grocery delivery. People like these services and won't be abandoning most of them. 

More significantly, the internet is now the starting point for a majority of transactions. For example, Google recently reported that searches for "in-stock" in 2020 grew by 70%, and "where to buy [product category/name] near me," increased by 200%. "What's open near me" grew 60%. The internet (and mobile devices specifically) have become the go-to resource for retailer and product information, whether from global brands or independent local businesses.
This should be relatively obvious.

Online and Offline Integration
In the pre-COVID era, online and offline channels were often entirely separate. Now they must be integrated.
Consumers want to be able to shop any channel with equal ease and they expect consistency and convenience. The internal and operational distinctions that retailers historically made don't matter to consumers, nor should they.

Shoppers don't want to be told that they can't return a product purchased online to a store, because it's a different division and the inventory systems can't talk to one another. Say "goodbye" to that customer. 

Curbside Pickup Explosion
Perhaps the most common and important consumer-facing innovation coming out of COVID is "click and collect" or "buy-online-pick-up-in-store" and curbside pickup. According to Shopify, Nearly 100,000 brands globally began offering some version of curbside pickup in 2020. This requires a great deal of operational sophistication, and it's here to stay for major retailers. 

Curbside Pickup Is a Hybrid Transaction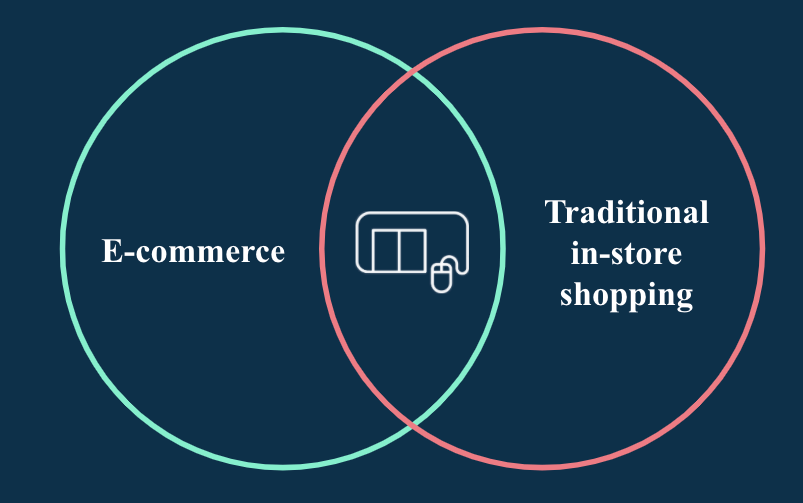 Source: Uberall, March 2021

These transactions are typically classified as e-commerce by analysts. But that's not exactly right. BOPIS / click and collect clearly aren't traditional retail purchases (the payment is online), but neither are they entirely e-commerce. That's because local store pickup (or delivery) is a central feature and motivator of the transaction. In other words, the consumer is buying this way, specifically to get the product faster from the merchant.
Numerous traditional retailers have also begun fulfilling more online transactions through local stores. In one extreme example, Target said it fulfilled 95% of e-commerce orders in Q4 last year through its stores, saving the retailer shipping costs and offering a potentially better customer experience (ie, speed).
An Uberall consumer survey of 500 US adults last September asked whether people agreed with the statement "I'm more likely to buy something online that I haven't seen in person if I can return it to a local store." Nearly three-fourths (71%) said yes. Only 9% disagreed; the rest weren't sure. This shows how stores help remove psychological risk and promote e-commerce by freeing consumers from worry about returns.

Amazon recognizes this and has been working with partners such as the UPS Store and Kohls to accept its returns locally. Kohl's began taking Amazon returns in 2017 in an effort to bring new and younger customers into its stores. The company recently reported that at least two million new customers in 2020 came into its stores to drop off an Amazon return, although it didn't disclose any revenue numbers associated with those visits.
What may surprise people is that eight of the top 10 e-commerce sellers in the US are traditional retailers. Only eBay and Wayfair are e-commerce pure plays (Wayfair actually has two stores).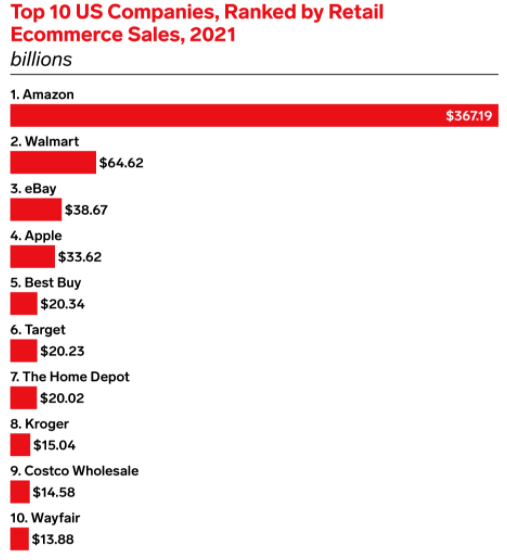 Source: eMarketer, Feb. 2021

Optimizing for a Hybrid Future
Over the past year, Google shared volumes of data to illustrate that despite the explosive growth of e-commerce, there's intensifying consumer interest in local business and near-me commerce. Regardless of the ultimate transaction channel (online or off), the purchase process starts online. Accordingly, a retailer's digital presence looms even larger than it did just a couple of years ago.
When it comes to search and online discovery retailers cannot rely on assumed consumer awareness, however seemingly familiar their brands. Uberall data reflect that only 36% of retail-related searches are for known brands; the remainder is "unbranded." At the most basic level, this means retailers must optimize their online presence to rank in search results for product and category queries - that's the remaining 64%.
Briefly, this involves:
Store location data and listings management
Full utilization of Google My Business (GMB) profiles
Monitoring and responding to reviews at the store level
Exposing in-store product inventory on Google
There's a parallel discussion about "social commerce" that would make this article twice as long. It's important to point out, however, that Google Maps and Search are now the nexus between the physical and digital worlds. And retailers with stores must optimize for maximum visibility and discovery on Google.
Despite how analysts have previously framed the "future of stores" discussion, as a zero-sum clash between stores and e-commerce, physical locations complement and enable online sales, as discussed. Stores are expensive for retailers but shoppers fundamentally want them, though they're now often likely to buy online. (Remember that even with the COVID-fueled e-commerce boom, 80% of spending in 2020 was still offline.) Consumers don't think of a retailer's site and stores as totally separate; they're simply different ways to buy.
Future success requires greater coordination and integration between a retailer's digital and physical store assets. The post-COVID consumer is looking for value, convenience, and the best experience. Stores remain essential to meeting those expectations.
Ready to level up your hybrid customer experience? Get in touch!