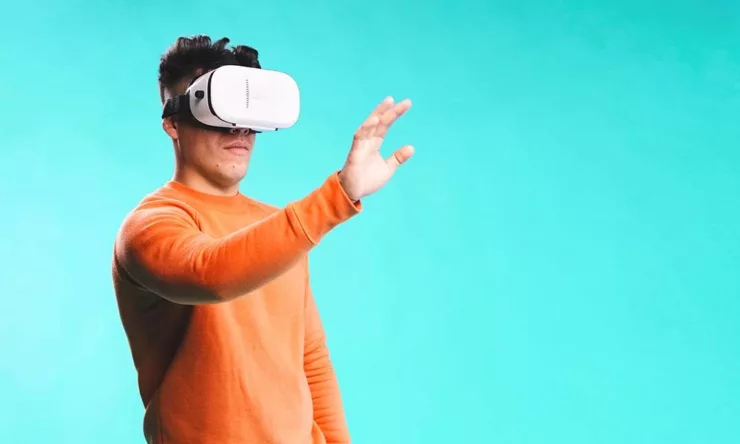 Blog
The Future of Digital Marketing: Key Trends from OMR
After a two-year-long hiatus (thank you COVID-19), the Hamburg Festival of Online Marketing Rockstars (OMR) returned at last in May 2022, and brought along with it the future of digital marketing. Attendance figures topped 70,000, which meant huge wait times and long queues but most did it happily as it meant they could finally participate in real-world experiences.
Of course, there were celeb sightings, including Ashton Kutcher, Quentin Tarantino, and will.i.am. Like the previous OMRs, it was a mix of all things marketing + festivity + fun. Here are a few of the highlights and emerging trends in the future of digital marketing that we gathered from OMR.
Immersive Experiences: AR+ VR
OMR visitors got a glimpse of life in the Metaverse with exhibitors like Meta (no points for guessing) offering VR and AR experiences of virtual interactions. Meta was a major exhibitor showing off its Horizon Workrooms, letting the avatars of users interact in virtual meetings, type, and use whiteboards in the Metaverse.
AR + VR was a big theme at OMR with most exhibitors in the space highlighting immersive experiences as the future of customer experience.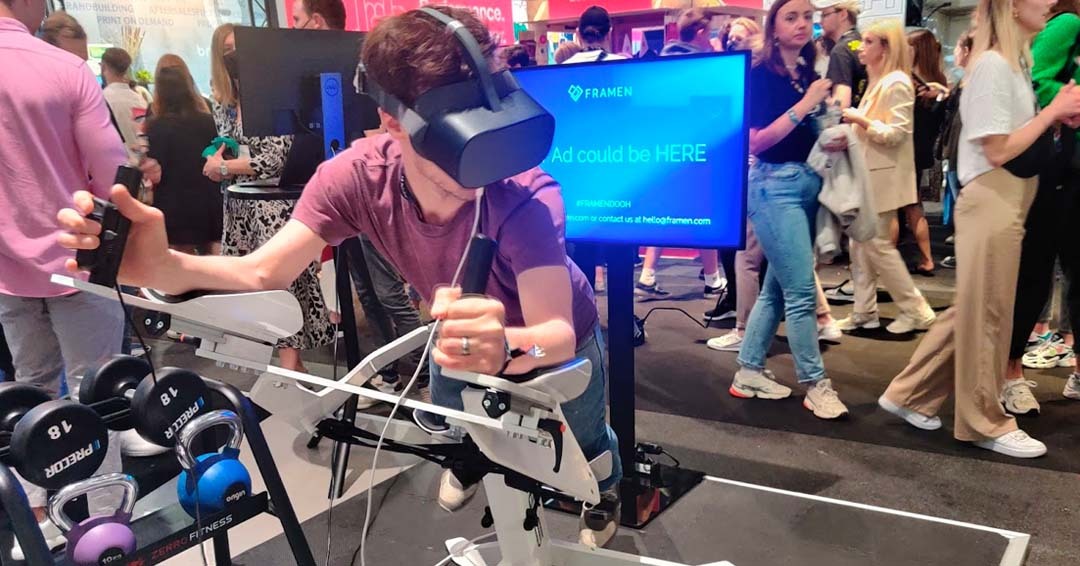 Several art gallery exhibitors, such as König Galerie, also leaned towards VR as a new way of experiencing art.
Vodafone showed off Giga AR Fitness and Giga AR Cooking using AR glasses. Watching animated 3D avatars take people through step-by-step workouts and gamified fitness routines reflected how services are set to evolve in the future.
Despite the current downturn in crypto, NFTs are still hot. Non-fungible tokens (NFTs) are digital tradable goods — everything from digital art, internet memes, and one-of-a-kind items from your favorite band to video sports highlights. The NFT market grew to $41 billion in 2021 and is closing in on the traditional art market, valued at $50 billion.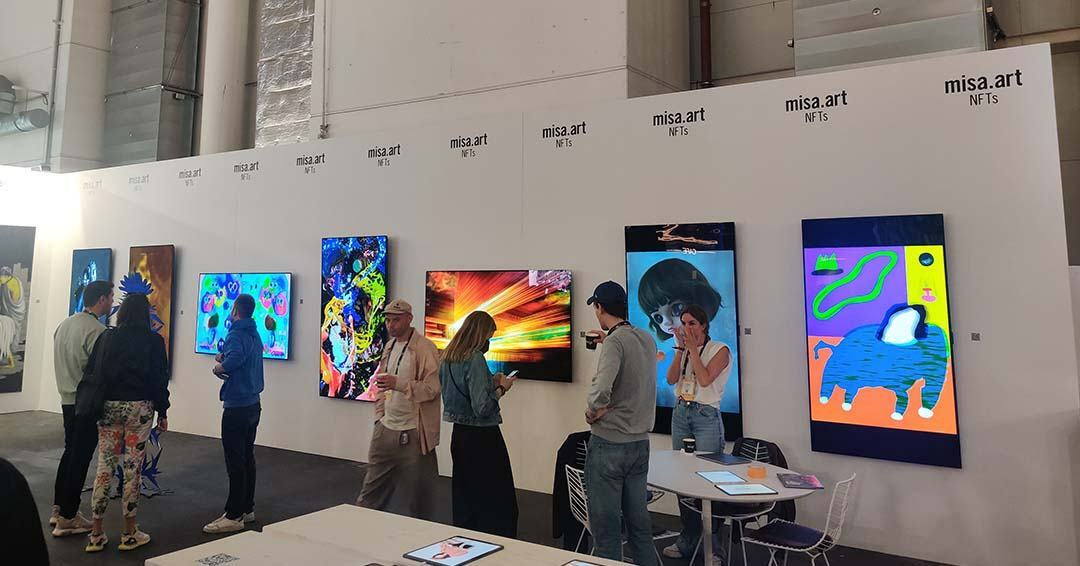 NFTs are also becoming great ways of marketing, opening opportunities for brand exposure and revenue. Hugo Boss recently filed trademark applications for virtual goods on the Metaverse and sold digital "Dream Like a BOSS" v NFTs and physical T-shirts featuring the designs.
The use cases for running campaigns through NFTs are also abundant. For example, the World Wildlife Fund (WWF) Germany sells NFTs of endangered animals to raise awareness. However, we will have to closely watch what the future holds as the WWF UK shut down their Token for Nature NFTs after backlash over environmental concerns and carbon footprints created by the Ethereum network.
Behind every marketing effort, data is often the key to decision-making. Effective marketers are crazy about data, and IoT is becoming a massive source of information about customer behavior and consumption patterns. This was exhibited in plenty of ways at OMR.
Here's an example that stuck with us. The Smart Sanitizer proof of concept at the Vodafone IoT lab showed real-time views of which sanitizer bottles had liquid left in them and provided an overview of usage patterns, crowd movements, and behavioral information on sanitizer use.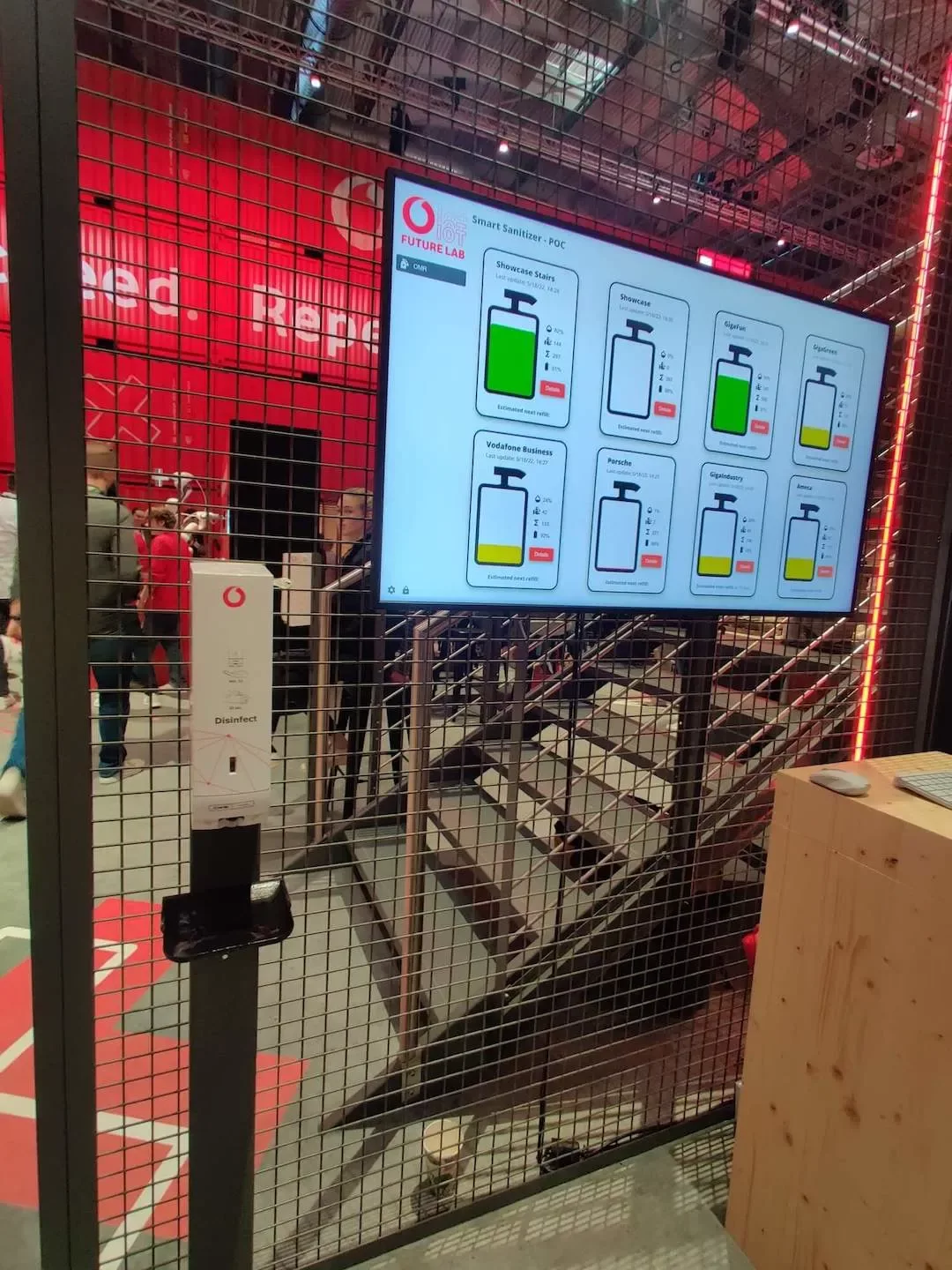 Data from connected devices signal a future towards more and more customer-centricity with data mapped from behavior patterns captured in real time.
Create opportunities for people to look cool, and they will do your bidding! From GlamBots and 360-degree cameras to huge props that you cannot avoid, opportunities for user-generated content (UCG) were immense at OMR.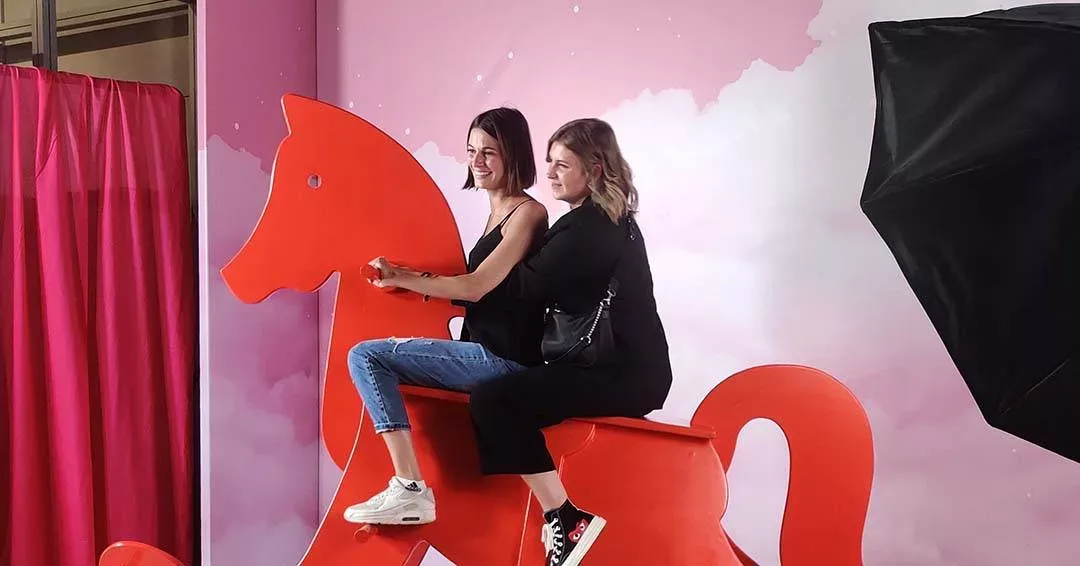 Hamburg's Museum of Popcorn was one of the more popular staging areas for social and photo-takers.
The TikTok booth took the center stage at OMR when it came to celebrating content creators and the creator economy. One of the Masterclasses at OMR, in fact, focused on how to shift from making ads to making TikToks. The TikTok booth itself headlined with #TIKTOKMADEMEBUYIT indicating the future of TikTok content is more towards helping businesses drive revenue.
Plenty of influencers were in attendance too at OMR sharing their secrets to success, like 17-year-old Maya Leinenbach, a vegan food blogger that grew more than a million followers on Instagram Reels in less than a year. Other notable attendees included Jens "Knossi" Kossalla (3.2 million followers) and Younes Zarou (46 million followers). One of the most engaging talks came from fitness influencer Sophia Thiel (3.6 million followers), who withdrew from social media for two years to deal with an eating disorder that she has overcome.
OMR shined a light on the future of digital marketing. While certain things such as NFTs and the Metaverse experience seem futuristic, there are a few themes that are expected to remain strong the way they are today. Almost all exhibitors laid stress on the value of customer experiences and a one-platform approach - both of which are close to home for us.
Uberall is all about offering stellar customer experiences that can be built and delivered via a single platform that covers customer journeys end-to-end. We are excited to share our space with the best of the brands in the industry, offering customers the value they need and expect today. If you want to know more about us, please reach out to our team using the link below.
Want to know more about how Uberall's tech solutions could help you Get Found, Be Chosen and Drive Loyalty?