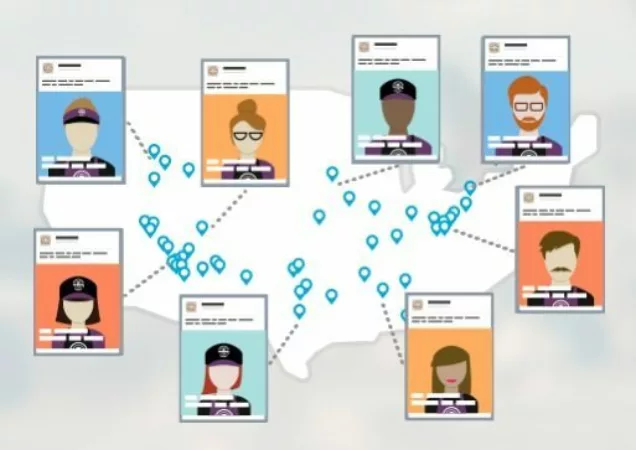 Blog
Solving the Localized Advertising Challenge in the Mobile Era
According to a recent Google study 4 in 5 consumers want ads customized to their location. Additionally, more than 60 percent said they go on to use the local information found in an ad. A growing number of social platforms have embraced this expectation from consumers, allowing brands to connect at the local level with highly targeted messaging. This can be anything from store hours, directions, contact details or special offers.
Unfortunately, it's increasingly difficult for national brands to harness this technology. For brands with hundreds, or even thousands of locations, the task of customizing individual marketing campaigns to tailor to each targeted audience is daunting. The challenge in this era is how to produce targeted, locally relevant messaging, at a national, or even global scale.
Brand marketers who are able to solve this challenge not only meet the growing consumer expectation but are able to deliver on the ultimate promise of closing the loop between localized ad spend driving additional foot traffic and ultimately boosting ROI.

What do localized ads look like to the consumer?
Imagine browsing through Facebook and seeing an ad from a national fashion brand that says "Come to your nearest Fashion Ltd. and try on some of our new fall fashions." You probably don't know where the nearest Fashion Ltd. is. Is there even one in your town?
What if the ad that reads as "Hello Santa Monica! I'm Angela Bray, the personal stylist at Fashion Ltd. on 1214 3rd street. Come see me to try some of our new fall fashions," followed by a button for direction, a phone number or a link to an offer.
Messaging with localization, personalization and a call to action receive much higher click-through rates and lead consumers to visit stores and make purchases.

What results can multi-location marketers expect from local ads?
We've found that ads with higher customization lead to higher ROI.
The Old Spaghetti Factory (OSF), an Italian-style restaurant chain, turned to MomentFeed to conduct a localized advertising campaign targeted to Facebook fans and friends of fans at 19 OSF locations.
With MomentFeed's new Campaigns solution OSF was able to realize a 30x return on their $2,000 investment in Facebook advertising for this campaign. This translated to an impactful brand experience on and off their social sites, reaching more than 650,000 unique Facebook users that lived near one of 19 test locations and increasing their customer transactions by more than 7,100 year-over-year. You can read more about their story here.
This level of targeting and customization with distinct calls to action allows you to attribute ad performance at the point of sale. It also results in less ad spend waste with corresponding analytics that allow you to adjust your spend based on location performance.

How can I achieve localized marketing results at scale?
So now back to the real challenge - how can my brand achieve localized marketing in a way that scales across all locations? MomentFeed Campaigns solves the local advertising challenge by giving consumers the relevance they demand at a scale that brands require. It allows you to systematically create one campaign that can be dynamically customized for hundreds or thousands of locations with just a few clicks.

Can your brand benefit from local ad campaigns at scale?