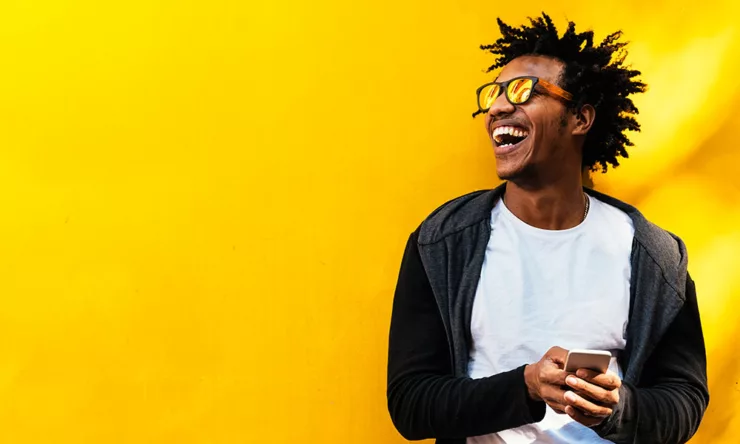 Blog
Review Gating or True Feed: What's the Better Reputation Management Strategy?
There's a thin line between reputation management and reputation manipulation. It is not uncommon to lose sight of this difference in an attempt to showcase positive experiences your customers have had with your brand.
As a business, your obsession with reputation management is natural, but one should not lose sight of the true perception of a brand among customers. It is important to respect the voice of an unhappy customer as much as that of a happy customer.
However, practices like review gating are increasingly becoming all too common, eroding consumer trust.
The problem has assumed such massive proportions that the Federal Trade Commission (FTC) has recently fined a business for review gating and sent notices to several other reputation management platforms that encourage or help implement it. The $4.2 million fine slapped on the fast fashion retail company, Fashion Nova, for suppressing negative reviews, is the first instance of FTC challenging a business's use of review gating as a method of reputation management. Moreover, the FTC has also issued new guidelines surrounding online reviews.
While this is the first action by the FTC, sites like Google and Yelp have also launched protective measures to fight review gating and the spread of misinformation. Google updated its policies around review gating in 2018 saying companies should not "discourage or prohibit negative reviews or selectively solicit positive reviews from customers."
These crackdowns, warnings, and policies are all part of an effort to uphold consumer trust and ensure that customers are not misled while making purchase decisions.

What Is Review Gating?
Review gating is a term used for manipulating customer reviews to present only the positive experiences associated with a brand to prospective customers.
Review gating seeks to suppress negative reviews and negative experiences reported by customers and showcase a positive-experience-only feed on its owned channels. For review gating, a business often solicits customer reviews privately and publishes positive reviews only while dealing with negative reviews away from the public eye. Therefore, review gating does not mean a business does not care about or address negative reviews.
That said, some businesses are within their rights to maintain editorial and moderation rights on how they display reviews on their websites. It may be a business' discretion to deal with reviews showcasing distasteful language, harmful comments or personal attacks on its employees in a more private manner. Such editorial gating does not fall under the purview of review gating.

Does Review Gating Work?
You may think it is a reasonable way to go about reputation management since you get much-needed feedback while maintaining a positive online presence. However, if you look closer into a customer's experience, you'll spot the flaw in the logic.
When you don't publish negative reviews, unhappy customers may notice and seek out other ways to make their opinions heard. Remember, your customers have far more outlets to turn to than your business. For instance, they can share their views on platforms like:
Social media: Twitter, Facebook, and Reddit
Third-party review sites: Yelp, Foursquare, and TripAdvisor
Search engine feeds: Google, Bing, and Yahoo
Electronic word of mouth or eWOM is a particularly strong and long-lasting means of building an online reputation for your business. Several customers reporting on various platforms that you suppress reviews can train your reputation.


Want to improve your response rate? Download our library of 30+ review response templates
The Value of the True Review Feed
As billionaire businessman Bill Gates once said: "Your most unhappy customers are your greatest source of learning."
Negative reviews are, in fact, not such a bad thing. They reflect on your brand's integrity and help people build trust in your brand. They are an opportunity to take control of your brand's impressions in the eyes of prospective consumers. Replying to bad reviews on your Google Business Profile is a great way to control your narrative, offer an explanation and in fact, offer resolutions to issues flagged by customers.
The value of negative reviews:
About 95% of customers get suspicious if they can't see any negative reviews. A full five-star rating appears fake to people
Customers who receive satisfactory responses to their bad reviews are extremely likely to give your business a second chance. In fact, 59% of customers gave a business another chance after reviewing.
If scaling your team's ability to respond to negative reviews is an issue for your business, seek help in ways of well-formulated response templates that can be customized and used to reply to any negative reviews. Leave blanks to address the specific problem and refer them back to your business for assistance.

Featured resource: The Reputation Management Revolution - A Global Benchmark Report
Take Control of Your Reputation Management Without Using Review Gating
When customers shop for products and services, they value transparency and accuracy in the descriptions and reviews.
So, rather than review gating, work on these three alternatives to help manage your online reputation — even in the face of negative reviews from customers.
Review Gating Alternative #1 - Respond to All Reviews
Aim to respond to all reviews left on your website and Google Business Profile, regardless of the content. Whether it is a negative review, a positive one, or even just a star rating, your customers deserve to feel heard and valued for the time they spend reviewing your products and services. Moreover, you build your local community when you respond to reviews and ratings. It is a perfect chance to remind them you are 'there to help' or ask them to 'return to the store'. The other aspect to consider is the speed of response. Responding to reviews quickly and regularly shows people you are engaged with your customer base and encourages negative reviewers to give your business a second chance.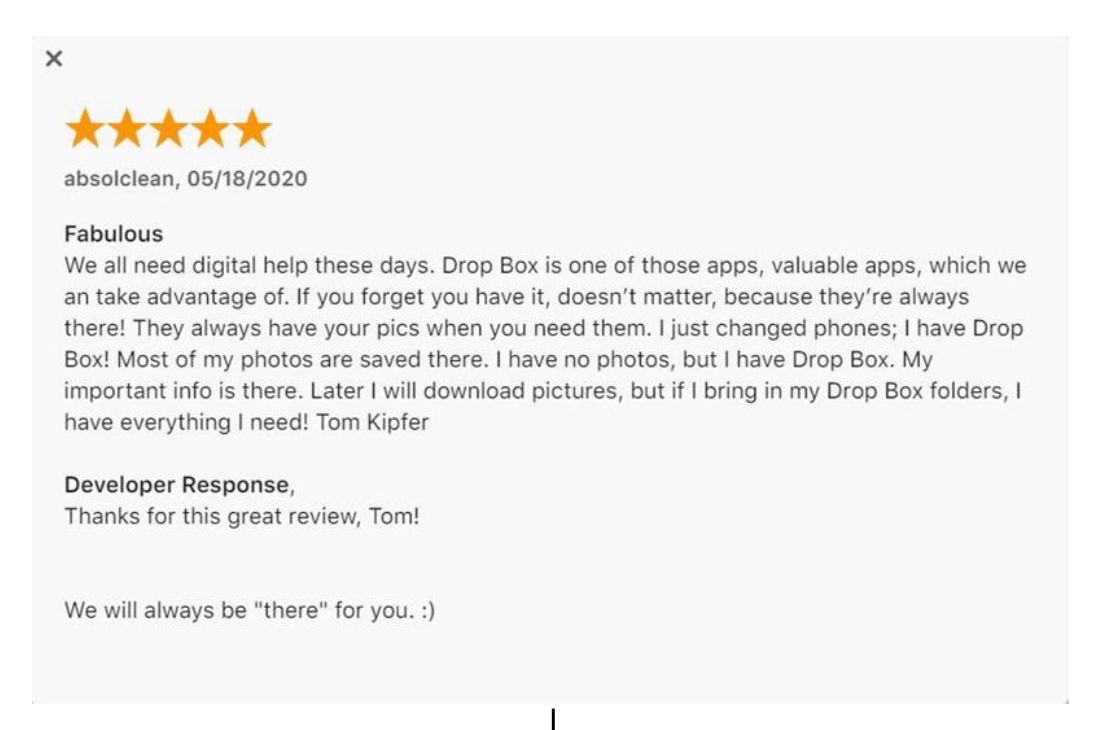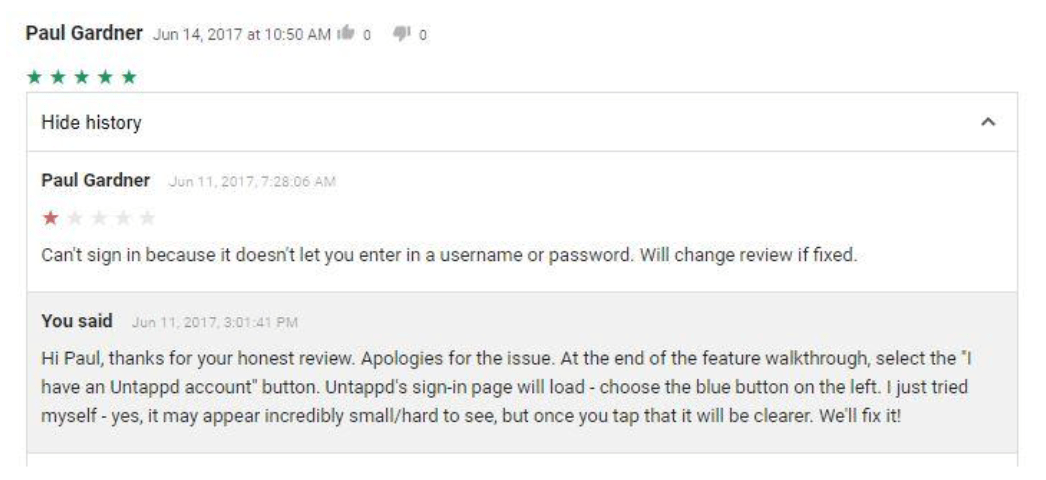 Review Gaiting Alternative #2 - See Negative Reviews as Opportunities
Negative reviews are your most significant source of feedback and improvement. When you get a negative review, be sure to address it and make sure your response includes:
Taking responsibility for the negative experience
Offering an explanation
Eagerly providing a solution to fix the problem or redirecting them to support contact
Sharing proof and updates with your customers about the changes
Leaving behind a way to keep the communication going with your business (phone number/email ID/text messaging)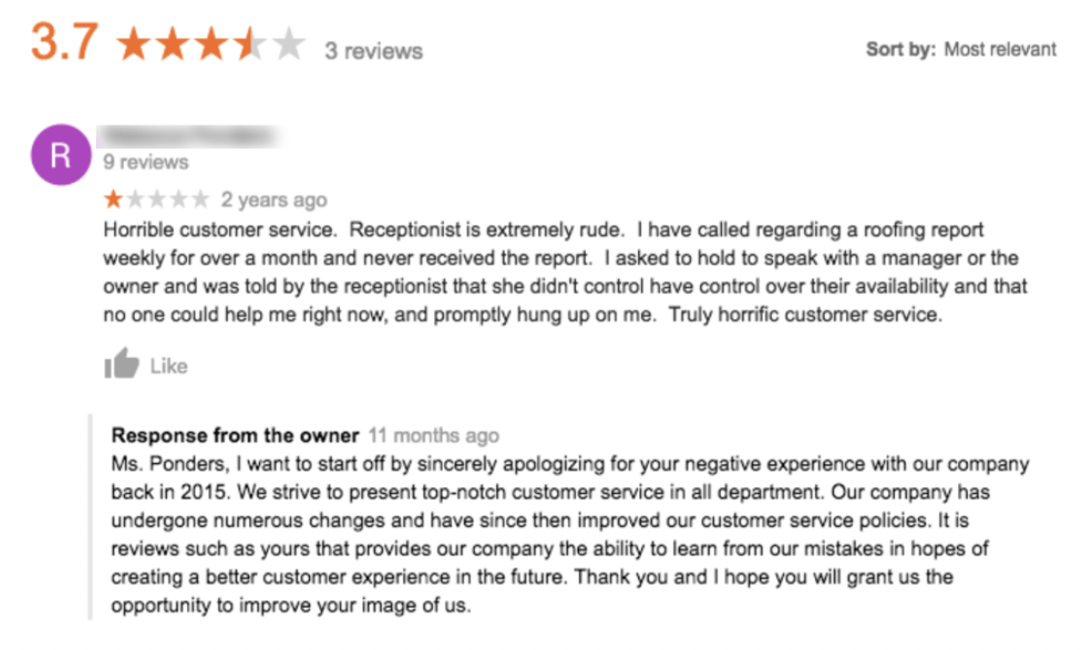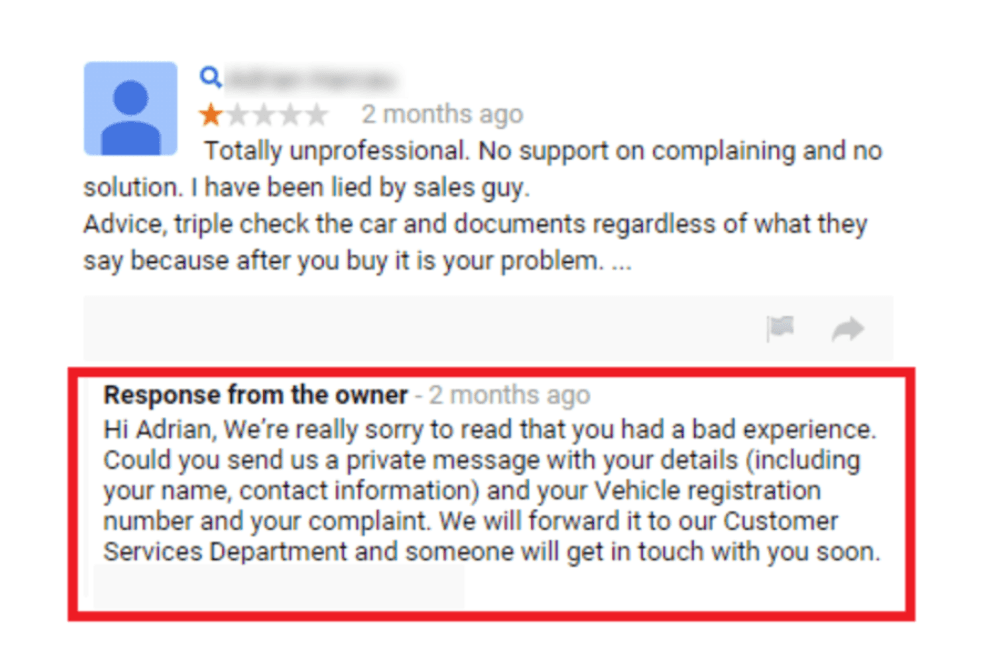 Review Gaiting Alternative #3 - Use a Review Management Platform
Reviews can become unmanageable, especially for multi-location businesses. Equip your team with review management software that helps respond to and address issues promptly. Moreover, a review management platform is a key to scalability. As your business grows, you may find it more and more challenging to respond to reviews and ratings in a timely manner. This is where review management platforms and reputation management software come in handy.

Focus on an honest Reputation Management Strategy
The value of a true feed is immense. It reinforces consumer trust in your brand and has people coming back to you for more memorable experiences. If you can tap into the true value of reviews—whether negative or positive—you'll never need to gate your information. However, doing this without a little help is difficult.
Uberall works with businesses like yours to design and maintain a customized online reputation management approach. If you want to explore our platform to see how your brand can get found, be chosen, and drive loyalty online, reach out to us for a demo.
Uberall can help you design and maintain a customized online reputation management strategy