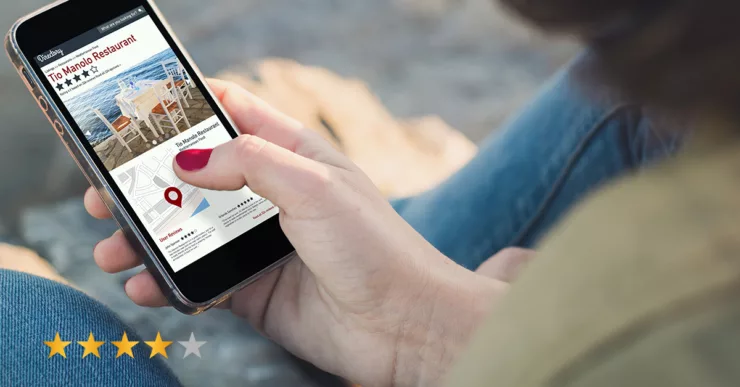 Blog
The Undeniable Power of Reviews
The facts are clear and compelling. Reviews are a critical component of how consumers make buying decisions today, using their phones.
Consumers are looking for the NEAREST and BEST businesses on their mobile devices when they are ready to buy or eat. In fact, unbranded "Near me" searches are up 500% over two years — people searching for what they want "coffee near me" rather than a specific brand. For multi-location retailers and franchises, the accuracy and completeness of their location information has a huge impact on both customer perception and unbranded local search results.
The good news - your business can control how you show up in local search and one lever you can use is online reviews. Although you can't directly control what customers say online about your locations, you can and should make review management and your business' image at a local level a major part of your marketing strategy. Here's why:

Reviews Influence Proximity Search Rank
Getting positive reviews and responding to all of them quickly is not only good for business and brand reputation, it's great for search — especially at a local level. Proximity Search Optimization enables mobile searchers to find you quickly and easily.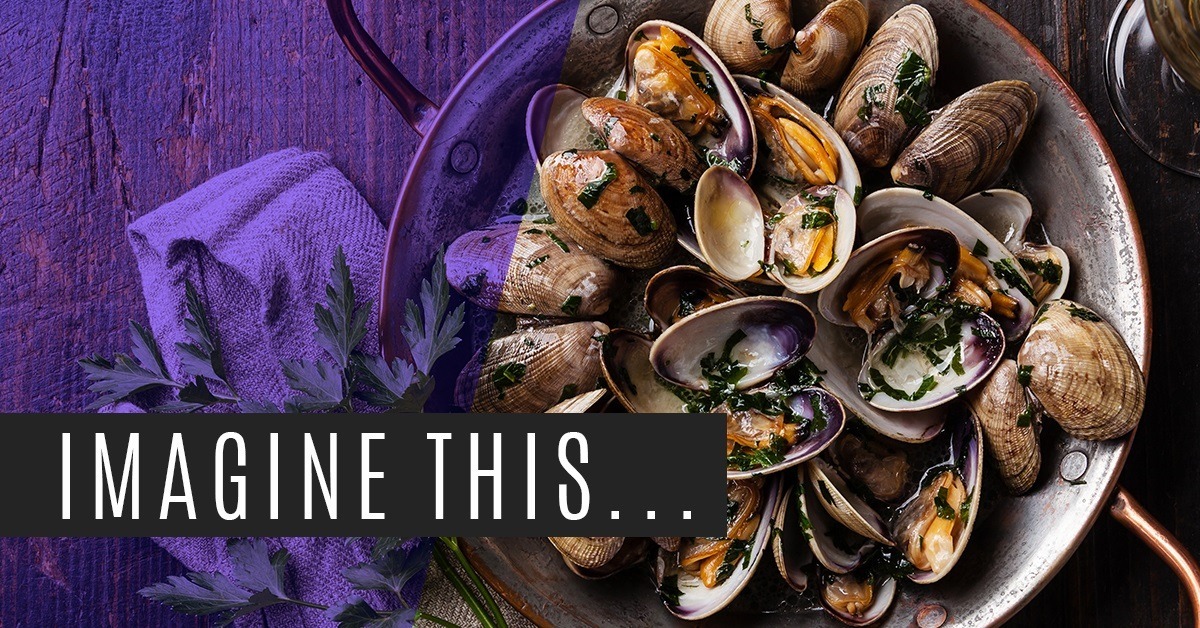 You're on vacation in New England and you have a craving for clams. You're tired and don't want to travel far. You search on your phone. You're looking for a combination of CONVENIENCE and QUALITY. After all, who wants shellfish poisoning? Distance from your hotel and number of stars weight into your initial decision. If you don't find that perfect combination of rave reviews and distance you'll move on in your search — quickly. If a restaurant has a few less-than-stellar reviews, you'll probably take a close look, read the business response before clicking for directions. It's that simple.
But what's going on behind that mobile-local search scenario?
The number of reviews and ratings you get, keywords that people mention, and your response to reviews all factor into Google's algorithm. Keywords within reviews can be helpful, if those are the words you want to be found for. Effective marketers analyze and use specific words (such as products, services, and menu items) on their local pages.

Reviews Influence Consumer Spend
A whopping 97% of people read reviews for local businesses and 89% read those businesses' responses to reviews. So you need to take every customer comment — good and bad — seriously. Consumers are willing to spend 31% more at locations with positive reviews. Responding to reviews also shows your brand is engaging with customers. Close to 80% of consumers believe that a business cares more about them when they see a response to a review. This is especially important at a local level. You may have only seconds to impress that consumer.
Consumers review local businesses across a variety of sites -- Yelp, Trip Advisor, Facebook, and, of course, Google itself. NOT responding to a negative review quickly may, according to some sources, harm your local search ranking.
An additional star on Yelp can lead to 5-9% more sales, according to the Harvard Business Review.
When a customer has a service or product issue related to a large brand with multiple locations, hearing back quickly and politely from management diffuses a negative situation and may give you another chance to engage that customer. No one wants to be ignored. Big brands often have difficulty responding to every complaint. But because you only have a few minutes to "impress" today's mobile-local customer, you need to invest in a system that enables you to deliver personalized service at scale.


Review Response — A Missed Opportunity
Although 53% of customers expect a business to respond to a review, 63% say they don't get any response. Your local search ranking, your reputation, and your sales may all be suffering as a result.
When you have hundreds — or thousands — of locations, the thought of monitoring and answering every comment, across the most important review and social networks, may seem daunting. Or perhaps your marketing department is concerned that regional managers or local operators may not have the service skills to respond directly. Even if you are a major brand, you may not have the staff to respond in a timely and personal manner to thousands — or even dozens — of reviews every day.
However, we at MomentFeed have helped brands like yours simplify and streamline the review management process, enabling quick and effective responses to EVERY local review while retaining your brand message and guidelines.
One national retailer that started actively managing reviews with our system saw up to a 53% increase in visibility for searches for products they sell. One person was able to manage reviews and recommendations across Facebook, Google, and Yelp for 700+ location pages. Implementing a daily review response strategy, they thanked customers for positive reviews, addressed negative ones, and forwarded issues to the individual franchisees, enabling them to fix problem areas rapidly. The company also noted an increase from hundreds to thousands of reviews and from mediocre review scores to over 4 stars.
Reviews are important to consumers — critical to mobile-local search, and vital to your brand's reputation. Find out today how you can master your reputation and stand-out in mobile-local searches.

Learn how you can master your reputation & stand out in local search.