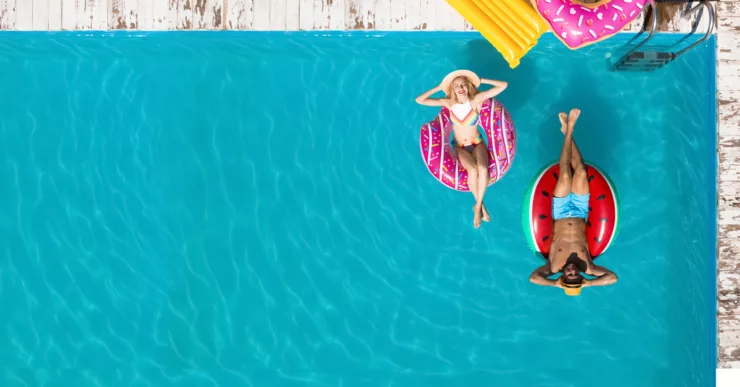 Blog
Local Digital Marketing Helps Pool Supply Franchise Get Found By Consumers
For many Americans, fear of contracting COVID-19 outweighs the desire to take that annual planned vacation. In fact, 63% of Americans have cancelled a vacation or put vacation plans on hold this year, according to a recent study.
With people spending more time at home and in their backyards, Pinch A Penny Pool Patio Spa, saw an opportunity to branch out from its usual pool care campaigns and explore other topics and products it sells for the backyard. Thus the "Escape to the Backyard" campaign was born.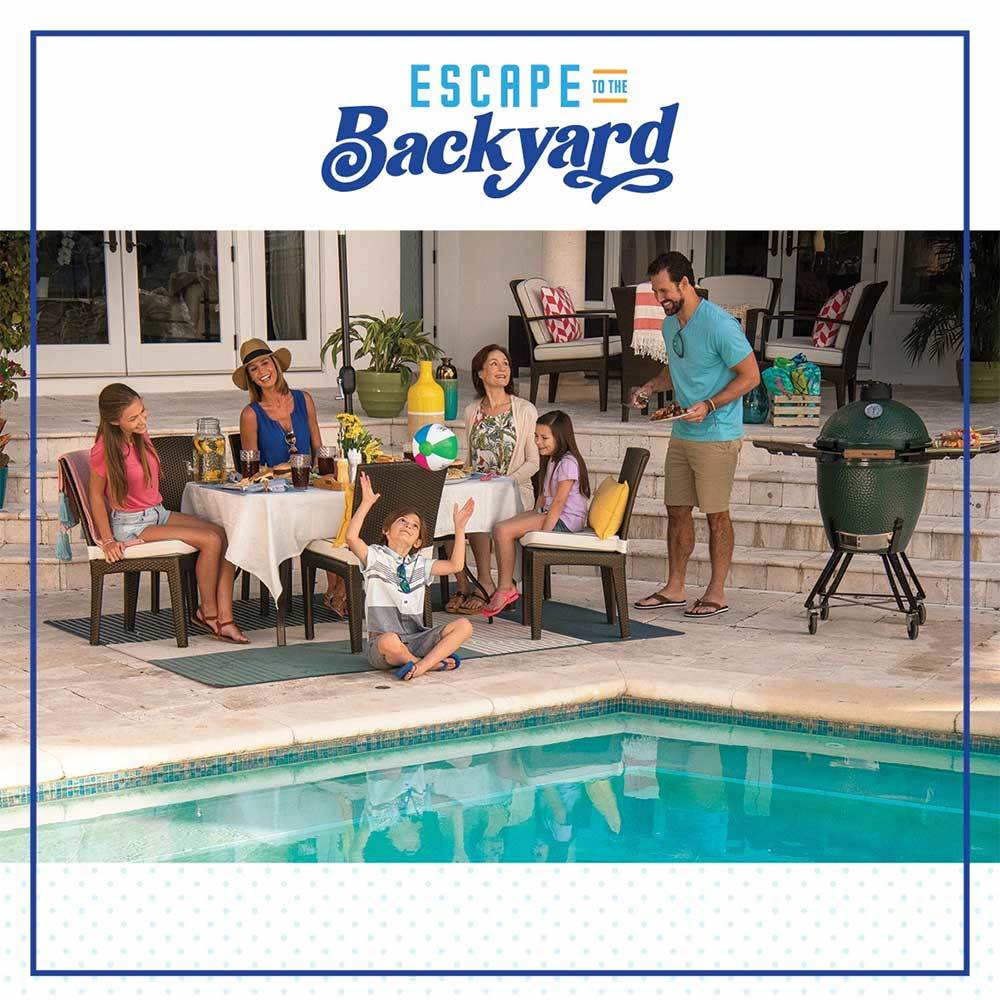 "Our 'Escape to the Backyard' campaign has given us a chance to explore topics from grilling to backyard games like Marco Polo," said John Bennardo, digital marketing manager at Pinch A Penny. "It is a series we are going to do each summer because it is fun and allows us to connect with our customers in a different way."
As consumers reminisce about simpler times and all the backyard games they played as kids, Pinch A Penny has brilliantly tapped into a rich opportunity to win the hearts and minds of its customers. But the campaign wouldn't be successful without the brand's already established local digital presence in all the markets it serves.
John's dedication to perfecting Pinch A Penny's local digital marketing presence for its 255 franchise stores is inspiring. I had a chance to catch up with John recently as a part of our Local Marketing Masterminds series, and wanted to share a few gems of wisdom from him.

Watch virtual chat with Pinch a Penny.
Scale Franchise Marketing Using Technology
Pinch A Penny Pool Patio Spa is a franchise brand, with a corporate marketing team that supports 255 stores throughout the Southeast, including locations in Florida, Alabama, Georgia, and Texas. Local digital marketing is handled primarily by the corporate marketing team so franchise owners can focus on running their local business and providing the best customer service and pool care expertise.

What differentiates us is knowledge, expertise, and a local neighborhood feel. You could go into a big box store and buy things for your pool, but we want you to come into our stores and feel like you are part of the family, and that we know your pool and can help you take care of it.
To deliver on this brand promise, local store owners are encouraged to focus first on becoming experts in pool care, getting to know their customers, and running their business.
"We do take local digital marketing input from store owners, and reach out when there is a review that we need their help crafting a response for," said John. "We also have some franchise owners that want to be more involved, but for the most part franchise owners are thrilled we take marketing on for them."
Be Agile to Customer Wants

Having an established local digital marketing program when COVID-19 hit was a big part of Pinch A Penny's success, allowing it to quickly pivot to meet market needs. The franchise brand tapped into local digital marketing as an immediate way to communicate with customers and let them know if their local store was open, closed, and what services were being offered.

Ensure Local Store Visibility

Along with an established local digital marketing program, Pinch A Penny also has enviable organic local search rank. Its 255 locations appear at a rate of 80% or higher in the Google 3-Pack for relevant keyword searches such as 'pool supplies near me.'

You can't shop us unless you can find us. Everything we do is dedicated to making sure our stores appear in local search when you are looking for them and MomentFeed is a big part of this."
When we asked John what he is doing differently than competitors to garner such great rankings he noted a lot of it is really under-the-hood technical things. John and team focus on sending as many local signals as possible to let the discovery networks know they are open and operating in the neighborhood. This includes content creation, posting on local social media pages, claiming local listings, keeping all information accurate, securing more local reviews, and responding to reviews in a timely manner.
When COVID-19 hit, the dedication to accurate digital information didn't waiver, which allowed the brand to enjoy strong local search ranks throughout COVID-19.
"We really have a deep dedication to making sure that the information is perfect across all listings, because in many cases customers might not get to your website," said John. "Many just see your Google knowledge panel and they want to know if you are open and what services you offer."
Scale Efforts with the Right Local Digital Marketing Platform
Pinch A Penny is one of the more savvy MomentFeed clients in that it understands the value of optimizing all local digital marketing efforts using one platform. Pinch A Penny's marketing team manages all the brand's location data, listings, reviews, and local social media using MomentFeed. With everything in one platform, they are able to work more efficiently.
John's team also loves the ability to use custom fields to give their communications a more grassroots feel. For example, many of Pinch A Penny's stores are in big cities like Orlando or Tampa, but there could be 10 Tampa stores. Pinch A Penny assigns markets to each store based on local neighborhood names like Bayshore Gardens. Using the neighborhood name across all discovery networks and social media posts makes it clear to consumers which store is their local store. "Make reviews a focus"
Since partnering with MomentFeed a few years ago Pinch A Penny has made reviews a focus of their local digital marketing strategy, which shows in their results. Across Facebook, Google, and Yelp Pinch A Penny secures more than 5,000 reviews a year and maintains an average 4.28 star rating. Before MomentFeed, the team didn't have an easy way to find all the reviews that were out there.
"MomentFeed allowed us to see all our reviews in one place and respond more efficiently," said John. "We also find that the more we respond to reviews, the more people leave reviews, it is a snowball effect."
Corporate also encourages local store owners to ask for reviews when they can. "It is something they can do to contribute to their digital presence," says John.
For more local-first marketing strategies to help accelerate your recovery and return to growth mode, tune into our recent virtual chat with John Bernnardo, digital marketing manager at Pinch A Penny or download our newest "Local Marketing Checklist to Drive a Quick Recovery."
Learn how MomentFeed can benefit your business.