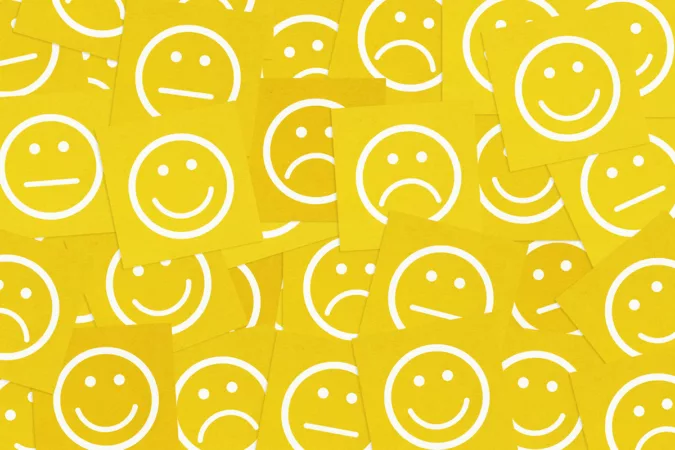 Blogs
It Pays to Have a Comprehensive Review Management Strategy
Your mobile reputation is your brand's first impression with potential new customers. It's never been more important to engage with online reviews to create a positive impact and measurably drive offline sales.
With every mobile Google search, Siri request or Alexa recommendation, it's probably no surprise that a staggering 91% of consumers read online reviews for local businesses at some point in their path to purchase. What might be surprising, however, is the wide-reaching impact that online reviews have.
Consumers rely on reviews to eliminate uncertainty prior to selecting a brand or location to make a purchase. Poor star ratings, Inconsistent responses, and low review volume can lead to long-term, crippling brand perception—as well as invisibility when it comes to text or voice search. It's vital for your business to know what customers are saying about your brand and your stores or restaurants, and for your team to respond to comments or reviews quickly and authoritatively.
Multi-location brands have an opportunity to use the power of their digital storefronts to gain an unfair advantage over local businesses. By building consistently positive customer feedback and high engagement across all your digital storefronts and local pages, you can build a network of positive pages, and outclass your competition across every mobile service like Google, Facebook, Bing and Yelp.

Increasing Positive Reviews
90% of consumers read fewer than ten reviews before forming an opinion about any business. That's a tiny window of opportunity in which to make a good first impression. By interacting with your reviews and proactively managing any negative feedback that may arise, you have the ability to influence new customers and bring that all-important local foot traffic through your doors.
At the same time, your regional and local managers are interacting with customers every day. By motivating them to continue that engagement online, your brand can create genuine, long-lasting customer relationships.
Empower and encourage your teams to ask for online reviews, and then follow up by responding to reviews and promoting them for others to see. This simple engagement will have a direct impact on the number of positive reviews your locations garner in the future.

Improve Your Star Rating and Stay Relevant
What are consumers really looking for when it comes to online reviews?
Stars: 58% of consumers say the star rating of a business is the most important factor in their decision-making process. 45% of consumers won't even consider using a business with a 1-, 2-, or 3-star rating.
Setting alerts when reviews with low star ratings are posted can help extinguish the damage to your reputation that may spread if the reviewer doesn't get an immediate response. By engaging with dissatisfied customers quickly and using your best effort to resolve their grievances, you increase the likelihood that they will actually end up being happy, and you can politely request that they go back and change their star rating.
Recency: Along with star ratings, consumers are interested in the number of recent posts and how engaged the brand is with other consumers in their neighborhood. Training and incentivizing local managers to respond to their customer reviews on their local pages should be an ongoing initiative. And giving them the tools to get alerts and respond quickly across networks is vital - managers don't have time to spend patrolling 5 or 10 different websites every day to see what's being said -- but they do need to react quickly and efficiently.
Ultimately, you can't control everything that's said online. You can, however, improve customer relationships through active engagement and careful review management. No matter the tone of the review that is received, your brand should be responding to each and every comment.

Good Reviews Boost Your Search Ranking
Beyond the influence that reviews have on consumer opinion, reviews and star ratings impact each store's search rank, especially as Google My Business listings are almost always the top 3 listings for any mobile search.
If a search on mobile results in a number of well-reviewed local businesses, the Google Local 3-Pack (which only displays the top 3 results from Google My Business) will automatically filter out business with fewer than 4-stars. We think online reviews make up more than 10% of the characteristics that Google's algorithm identifies when making recommendations, making reviews one of top five most important factors influencing search rank. With increased competition to be selected for the Google 3-Pack for specific keywords, it's critical that brands empower a field marketer or a store manager to take the time to actively manage reviews.
What are search engines looking for when using online reviews to make the most relevant recommendations?
Review Quantity
How many reviews does your business have? The more the better.
Review Velocity
How quickly are reviews about your business being posted? One review every month isn't going to cut it. And too many reviews in a short burst could raise a red flag as algorithms try to detect review spam.
Use email to follow up on purchases and encourage Google My Business, Yelp and Facebook reviews.
Use POP displays to remind customers to Like your store, and also submit a Review.
Diversity of Reviews
How many different sites show reviews for your business? A variety of sources is important.
We know that Google looks across the web for authority and engagement, and Facebook reviews have an impact on Google search results. Generally the more sites you're active on, the better.
Review Management Made Simple
If each of your locations is already receiving glowing reviews, great! It's now time to put those reviews to work for your brand with a meaningful review management strategy.
The easiest way to get started is with genuine customer engagement on mobile and social networks.
For positive reviews, a simple "Thank You" to anyone who takes the time to engage with your brand is significant and important. A customer took the time to say "Go here" - it's common courtesy to let them know you appreciate it.
For negative reviews, immediately acknowledge any grievances, apologize (even if it's not your fault - let them know you're sorry to hear they're upset). Then, encourage the customer to contact you directly so that the issue can be cleared up. Take further communication for these reviews offline - that's much better than dissecting the problem in a back and forth communication on your review page for other customers to read.
Sometimes the customer perceives they have more power if they keep the discussion public. Acknowledge them but make sure you stick to the facts and be as objective as possible. Consumers know that not everyone is fair or trustworthy and they expect to see problems or issues at every establishment (nobody's perfect!) In fact, a few bad reviews make your brand feel more authentic. But they do expect to see you treat every reviewer fairly and respectfully, regardless of the outcome. Read our recent blog for more on how to respond to negative reviews.
Empowering your store managers, franchise and/or field marketing teams to reply to reviews in a timely fashion is an important step in boosting your brand's reputation, and generating more online and offline visits.
To ensure you never miss opportunities to foster genuine engagement, MomentFeed's review management software enables you to see an aggregated view of all reviews, for all stores, across all networks - or drill into any one. You can set alerts for any type of review, so you can always be quick to reply. Additionally, with MomentFeed's moderation settings, you can create a workflow for corporate approvals for local/regional managers, guaranteeing a unified, on-brand voice across a dozen, hundred, or a thousand locations.
74% of consumers say that positive reviews make them trust a business more and 84% of consumers trust online reviews as much as a personal recommendation. Don't let unmanaged reviews harm your brand.