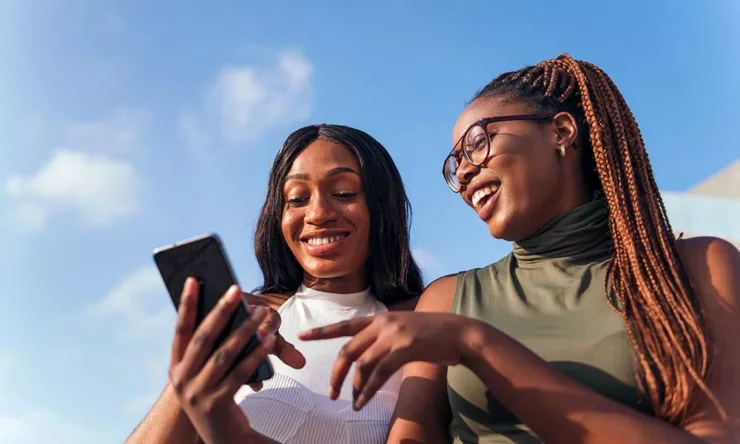 Blog
How to Make the Most Out of Uberall's TripAdvisor Integration
Guest post By Evan Becker
Head of Key Accounts & Partnerships, Restaurant at TripAdvisor
TripAdvisor isn't just the world's largest travel site. It's one of the world's largest restaurant sites.* With over 4.8 million restaurants listed on TripAdvisor, how can you stand out? In case you missed it, we covered exactly how to harness the power of over 200 million hungry diners searching for restaurants like yours every month in our recent webinar. Watch the recording here or read on to learn how your brand can easily and efficiently bring diners into your restaurants by optimizing your presence on TripAdvisor.

Why TripAdvisor?
TripAdvisor plays a huge role in how diners choose a restaurant. In the U.S., 90% of diners surveyed told us that compared to other channels, TripAdvisor is a more trustworthy source and TripAdvisor more directly influences their decision-making process.


Source: TripAdvisor 2018 Diner Decision-Making Study
Plus, TripAdvisor is a high-intent channel, meaning that users are specifically looking for a restaurant to visit and provide the most opportune moment to capture that business away from your competitors.

Optimize Your Online Presence

You may have picked out the perfect flatware, signage, and bar stools, but have you thought about the finishing touches to your online presence? You're likely all over the Internet' on social media sites like Instagram or Facebook, review sites like TripAdvisor, or in media outlets like Eater or Thrillist, but are you in control?
Without being in control of your online presence, you're missing out on valuable feedback for your restaurant, not to mention all the free marketing.
One way to take control is to claim your listing on TripAdvisor. Claiming is free and easy to do here. With our new partnership with Uberall, you'll soon be able to programmatically update your business information - such as hours, website, or menu - directly from within the Uberall platform.
Make sure you're showcasing your brand. It's free and easy to upload as many of your own photos as you like to show off your cuisine, ambiance, and space in the best possible light.
You'll be able to see all of your reviews directly within the Uberall platform. From there, you can respond to your reviews on TripAdvisor, both good and bad. Responding to reviews shows new customers that you care about your brand. In fact, 65% of TripAdvisor users agreed that a management response to a negative review improves their perception of the restaurant. We've put together a guide if you need a little help getting started.

TripAdvisor Products
In addition to our wide variety of free marketing and performance tools, we offer a few paid products that help you take your listing to the next level.
TripAdvisor Ads
TripAdvisor now works with Uberall to help with Location Management and Reputation Management. Once you've updated your listing and started responding to reviews, it's time to drive traffic to it with advertising.
TripAdvisor Ads capture the attention of hungry diners searching for restaurants just like yours in your area and drives them directly to your listing page. With Ads, you'll reach qualified diners ready to eat now by appearing across the TripAdvisor site, including above the search results. You only pay for the clicks you get, there's no commitment or hidden fees. To learn more about how TripAdvisor Ads works, click here.
We're excited to be partnering with Uberall to make advertising your restaurants on TripAdvisor even easier by managing and tracking your Ads campaigns at scale. Uberall is our very first partner to utilize TripAdvisor's Advertising API. This is the first time we are enabling a third party to be able to activate, monitor, and modify advertising campaigns outside of TripAdvisor's interface.
TripAdvisor Premium
Upgrading your listing with TripAdvisor Premium features allows you to stand out from the competition and influence millions of potential customers. With Premium, you're able to:
Highlight your best features and capture diners' attention with Storyboard, an eye-catching dynamic slideshow at the top of your listing.
Tell the world why diners love you with the Top 3 Reasons that make your restaurant special.
Influence dining decisions by pinning your Favorite Review at the top of your Reviews section.
To learn more about Tripadvisor Premium, click here.

Get Started on TripAdvisor
To get started using TripAdvisor and Uberall together, claim your listing at TripAdvisor.com/Owners.
*Source: comScore Media Metrix for TripAdvisor sites, worldwide, December 2016