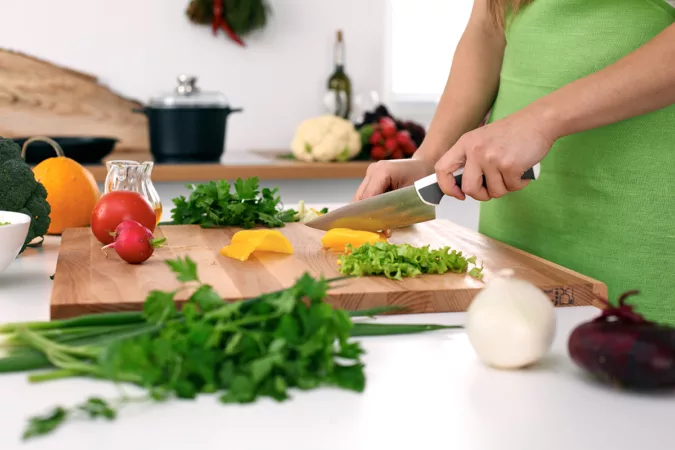 Blog
Home-Cooked Meals on the Rise, but Consumers Eager to Return to Restaurants Post-COVID-19
Perhaps one of the most fundamental consequences of 'Social Distancing' and 'Safer-at-home' orders has been their effect on our meal habits. Restaurants have shifted to takeout / delivery-only, grocery stores have seen entire aisles go bare, and a rise in baking has seen low-carb diets fall to the wayside. Seriously, everyone and their mother seems to be making banana bread (watch out Grandma, you've got competition).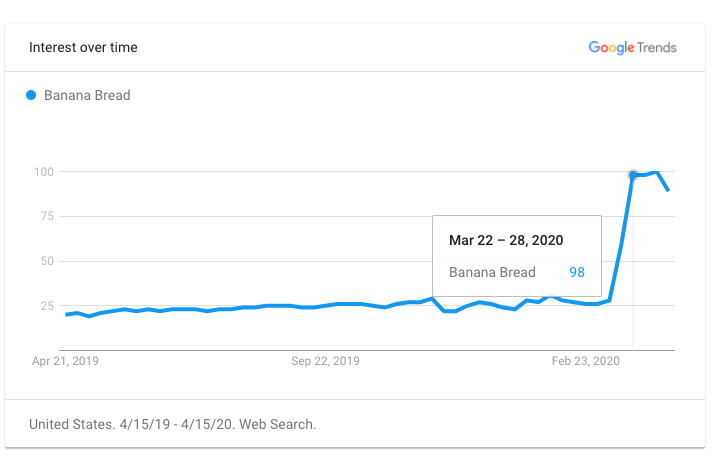 Home-Cooked Meals: A Temporary Change or Long-Term Behavioral Shift?
New data from a MomentFeed-commissioned survey* found that people have overwhelmingly moved to cooking for themselves, with the portion of prepare-at-home meals increasing by 30% since COVID-19. Dine-out has unsurprisingly seen the largest drop – down 67% – while takeout/delivery meals are down 21%, compared to pre-COVID-19 levels. All is not lost for restaurants however, as consumers indicated they would return to their old meal preferences once they were no longer concerned about COVID-19.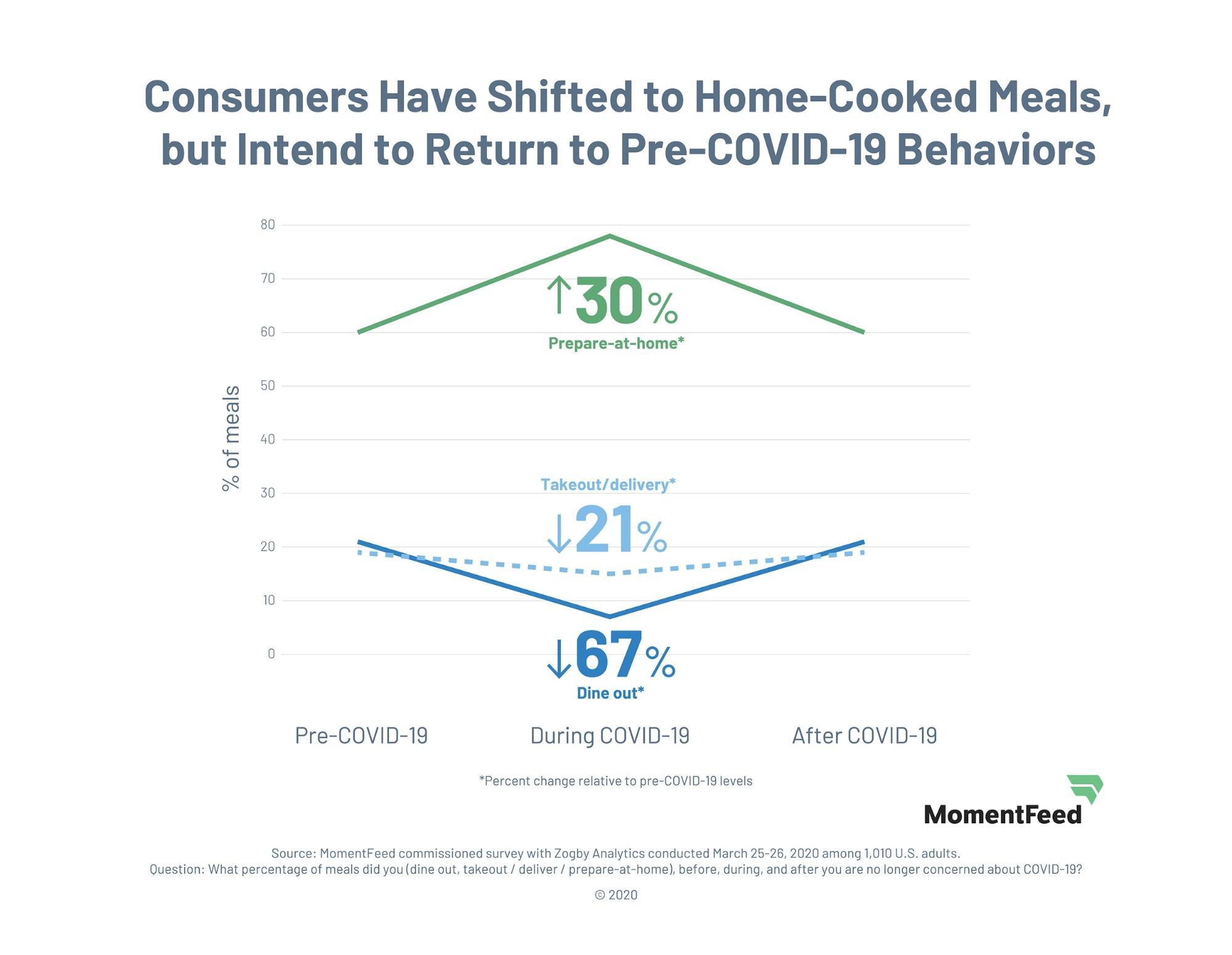 Get access to deep consumer insights amid COVID-19. Download Full Study.
Not All Restaurants Will Benefit Equally From a Return to Normal
Just because consumers plan to return to quick serve and dine-in restaurants, this doesn't mean all restaurants will benefit evenly. Businesses that work now to enact a local strategy that builds a connection with their nearby customers may be uniquely positioned to win the lion's share of customers looking to re-engage with their community.
Social posts, customized by location, can humanize even the largest brands, and remind consumers just how much they love their nearby businesses. Further, brands must battle to reach the coveted Google 3-pack: the top three rankings of 'near-me'-driven proximity searches from hungry customers who may be excited to simply walk to lunch again.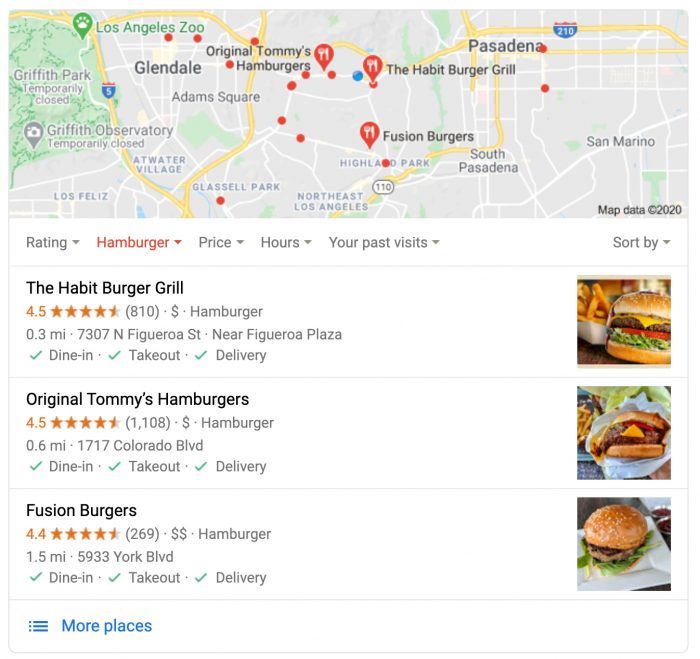 This blog is a part of our COVID-19 Insights series. Visit our COVID-19 Resource Library for more in-depth analysis on the overall state of consumer behavior, preferences, and expectations before, during, and after COVID-19. As your marketing team works to enact a locally-relevant strategy, make sure you have the tools to succeed. MomentFeed's platform makes it easy to execute hyperlocal marketing campaigns at scale, and win the battle of Proximity Search.
See how your business can gain a competitive edge with MomentFeed.