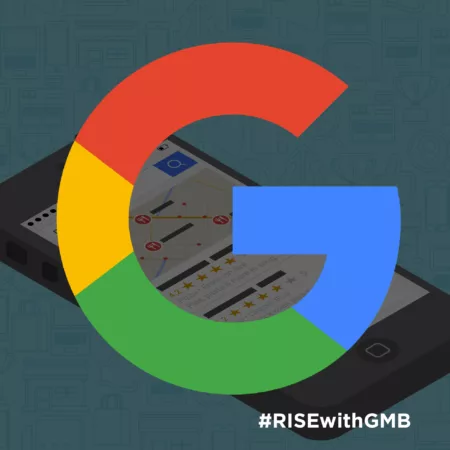 Blog
What the New Google My Business API Means for Multi-Location Brands
Today, Google announced Version 3.0 of the Google My Business (GMB) API, introducing two updates that will dramatically change how multi-location brands reach and engage with consumers on Google. First, Location Attributes allow brands to tag their GMB listings with the features of each location, making it easy for users to search for and find your business based on the attributes they care about. Second, an update to Google Reviews now allows brands to view and reply to Google Reviews from a third-party application, like MomentFeed. In this post, we will explore how your brand can take advantage of these powerful new features to drive higher search rankings for your brand and improve customer satisfaction.

For MomentFeed clients, we're excited to share that we are first to market with these new capabilities, they're already implemented and available to users today.
Location Attributes: The New, Critical Edge in Local SEO
We know that 67% of all search clicks go to the first three results. We also know that 50% of consumers who engage in a local search on their smartphone go on to visit a store within a day. It's a straightforward equation. When multi-location brands increase their prominence in local Google search, the results are higher foot traffic and sales. Google's new Location Attributes will now play a central role in that equation and brands need to act immediately or risk being left behind.
So, what are Location Attributes and why do they play such a significant role in Local SEO? In a nutshell, Location Attributes are how Google matches search intent with relevant results. For example, if I'm looking for a coffee shop where I can post up for a couple of hours to get some work done, my Google search might look something like this: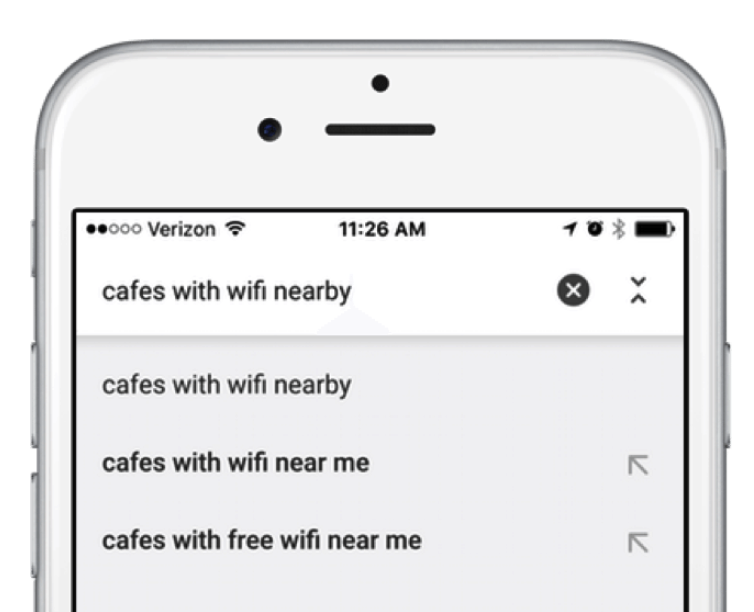 Previously, Google would use a business's description to determine whether or not a location might have WiFi and prominently feature those locations as results: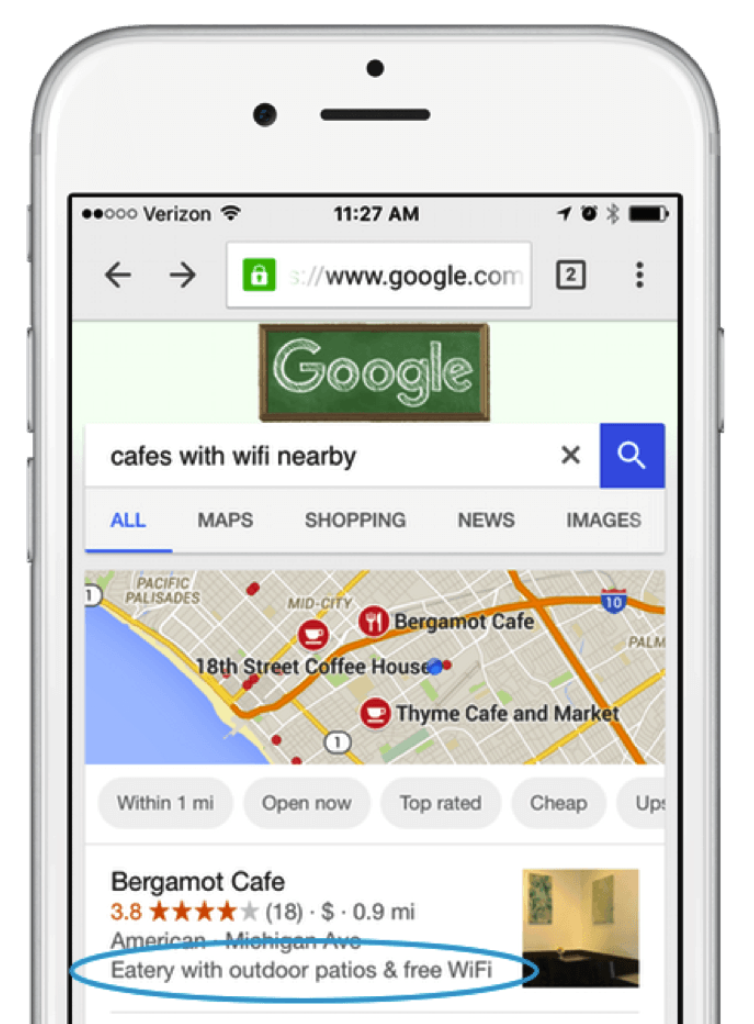 This meant that SEO-focused brands had to artfully craft descriptions that incorporated local, product and attribute keywords to optimize their listings for local search and have a shot of appearing in the top results. Location Attributes make this easier by allowing businesses to add and update features of a location under their own dedicated data field. These Attributes will play a primary role in Google's determination of which businesses to show first in search rankings. Business Descriptions will play a secondary role and will, ultimately, be phased out completely.
Google's focus on Location Attributes represents a shift that will require immediate attention from brands looking to maintain or improve their search visibility. Those that are fastest to adopt Attributes will likely enjoy a first-mover advantage, enjoying a near-term boost in search rankings. Those that wait or fail to implement Attributes will suffer from diminished placement in search results that will only get worse over time, as more brands adopt this critical new data field.
Deploying Attributes for Your Brand
The list of attributes to choose from is expansive and growing. Those Attributes available for your business will depend on the primary category in GMB. As of now these new attributes can only be managed through the API, we'll update this post if things change.
For MomentFeed clients it's even easier, these features are available TODAY. Simply contact your Client Success Manager to activate Attributes for your locations. We'll do the rest!
Improved Listening and Response to Google Reviews
Google Reviews play a critical role in the success of any brand's local marketing program. First, and most obvious, they provide the business with direct insight into the customer experience. Second, they give businesses an opportunity to resolve customer complaints and thank loyal customers for their support, increasing customer retention and lifetime value. Finally, the volume of reviews for a business plays a big role in local SEO, as Google favors locations with regular Reviews activity in search rankings.
As compelling as that sounds, actually taking advantage of the Reviews opportunity is incredibly difficult for multi-location brands. Google's native tools make it almost impossible to manage Reviews at any kind of scale. While solutions like MomentFeed have made it easier for brands to listen to Google Reviews across many locations in a single dashboard, actually responding to those reviews still had to be done directly in Google. This becomes a nightmare when your brand has to manage user access in GMB for local franchisees or managers.
Version 3 of the GMB API now allows users of third party solutions like MomentFeed to respond to reviews from their own dashboards, making engagement far more simple and efficient. Additionally, the latest version of the GMB API actually includes a wider range of customer reviews than were available in earlier Google APIs, giving brands more comprehensive coverage of customer feedback. These are massive changes that make it easier for brands, franchisees and local managers to fully capture the Reviews opportunity on Google.
Expect More Big Things From Google My Business
GMB 3.0 creates exciting opportunities for multi-location brands to increase their local search rankings through Attributes and improve the customer experience through Reviews. As significant as these updates are, they're still just the beginning. Google has a number of features planned for this year that will further elevate the importance of GMB for multi-location brands. You can continue to rely on MomentFeed to provide the earliest possible access and guidance on how to deploy these solutions for your business.