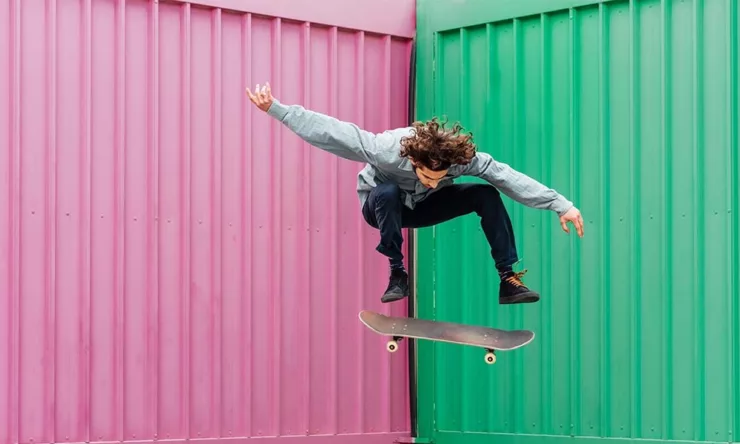 Blog
Drive More Revenue with a Fail-Proof Franchise SEO Strategy
Most people today, start their purchase journey online. They look up information on Google or Yelp and scan recommendations on Facebook and Instagram before loosening the purse strings. With a 'digital' touchpoint being the first interface between your business and customers, a franchise SEO strategy becomes crucial for success.
A good franchise SEO strategy is key to appearing in searches at high-intent purchase moments, whether you run your business on a centralized, decentralized, or hybrid model. Most importantly, franchise SEO can significantly impact the overall foot traffic reaching your brand and the revenue generated at your locations.
Keep reading to learn more about how to franchise SEO works and all the tactics you can implement to improve your company's digital franchise marketing.

What Is Franchise SEO?
Franchise SEO is a digital marketing strategy for franchises that helps each location rank higher in local search and drive more organic traffic to local web pages. It is local SEO aimed at improving visibility for franchise locations. It involves a strategic approach to building content on local web pages, maps, review responses, social media content, and even Google My Business (GMB) profiles for improved visibility.
The biggest reason why franchise SEO is important is that more visibility means more revenue. Appearing in the Google 3-pack, or the top three organic local results for a Google search can increase the number of views your listings get by 500% and the visitors you receive by 200%.
This increase in visibility also leads to more foot traffic in stores. About 92% of consumers use the internet as part of their purchase process. Furthermore, 74% of customers prefer including offline or in-store experiences at some point in their journey. You can drive more people to your in-person locations by improving franchise SEO for your locations.

Featured resource - The Definitive Guide to Franchise Marketing in a Digital World
8 Tactics to Improve Franchise SEO
Whether you're new to franchise SEO or want to improve it further, we have a list of tactics that you can quickly implement at corporate and local levels to significantly improve your ranking. These eight tactics will strengthen your franchise SEO, helping you win more clicks online and feet offline.
1- List All Locations on Your Corporate Site
Franchise SEO should be optimized for each location, but pulsate from the corporate level. An excellent way to do this is by listing each franchise location on your corporate website. These listings should include individual stores' addresses, hours, phone numbers, and an email or contact form. You should also make sure the listing information for all pages should be audited regularly. This improves Google's perception of the individual stores and more importantly ensures your customer has a positive experience with your brand that they want to repeat. The last thing you want is for your customer to show up at your front door and find that you are closed when your website says you're open.
→ Learn how Uberall's Locator & Local Pages product can help make this seamless and easy!
2- Ensure Local Listings Data is Accurate
Accurate listings data including hours and NAP —Name, Address, Phone number— is one of the most critical inputs for franchise SEO. When data is not actively managed, inaccuracies can add up to lost revenue and a poor customer experience. For example, small differences in open/closed status or opening hours could have a significant impact on sales in the real world. The problem is, you don't fully control your own listing data, Google My Business makes it easy for "authoritative" third-party sites, and consumers to suggest edits. Using a solution like Uberall can help you monitor suggested edits, resolve differences and keep data up to date.
3- Add Correct Locations on Maps and GPS
Franchise marketing is all about driving people to your locations. This means it's essential to make sure each franchise location appears on maps and is listed on GPS providers. If your locations are inaccurate or missing entirely, you'll lose significant traffic when people can't find you. For example, imagine a consumer driving down a highway, looking for a restaurant to grab a cup of coffee. If your location is not listed on the map, it's a lost opportunity to do business.
4- Expand Location Listings to Other Directories
Franchise SEO starts with Google and Bing but should not end there. Make sure your locations are found on other sites, too. Yelp and TripAdvisor are two important sites that can help your business get more visibility. Moreover, other regional and industry-specific listing sites can help as well.
Just like your web pages and map listings, you should add your location details on these popular directories and ensure the data is updated and audited at intervals. Incorrect information can be just as detrimental to your overall search ranking, traffic, and even reputation as an inaccurate GMB listing.
5- Create Local Web Pages for Each Location
It's always a good practice to have local web pages for each franchise location. They present excellent real estate for adding and optimizing your franchise SEO. Locally relevant keywords on each web page help give every location better traction in search results. You can also use them to cover specific product details and display local menus or list items at that store.
6- Focus on Location-Specific Keywords and Image Alt-Tags
The discussion on local web pages seamlessly segues into keywords and image tags. Location-specific keywords highlight specific ZIP codes, towns, neighborhoods, or boroughs in which stores operate. A city's name is always a vital part of these keywords. For example, "Rosary County Insurance Agents" or "Car Dealers in South Oxfordshire" could be excellent location-specific keywords. Build content like product descriptions, business descriptions, and page copy around location-specific keywords to tap into this traffic and drive revenue.
You can also use location-specific keywords in image alt-text. Add alt-text to your pictures, like "[franchise] clothing store Appleton Illinois" and Google will spot it and optimize your location images to rank higher on image-based searches.
7- Plug Keywords in Review Responses
Whether you handle review responses in a centralized way or let franchise owners manage them, you should add business- and location-centric keywords in every response. Reviews are directly connected to your GMB, Yelp, and TripAdvisor profiles. When Google looks for pages to show in search results, it considers all the text on these pages, including review responses. By adding keywords to your reviews, you increase the visibility of your listings. Reviews, whether negative, positive, or neutral, allow you more opportunities to add keyword-loaded responses and boost your location's reputation and ranking.
8- Develop Local Social Content
Along with all of the above, you can begin creating locally-relevant content to post on your location-specific Facebook, Twitter, and Instagram pages. It's often not possible to maintain social accounts for each location. However, your top ten stores could have independent social media to keep people informed about local specials, offers, local content, and events. Local social content is a great place to use location-specific keywords. Many people search Facebook, Twitter, and Instagram instead of Google to find stores and get recommendations. Using local keywords in your posts and offers will help you show up in those results.

The Biggest Challenges to Franchise SEO
The biggest challenges to Franchise SEO and franchise marketing stem from two major hurdles—competition from local businesses and unclaimed or duplicate listings.
Local Competition
Other businesses around your franchise locations are vying for the same traffic. If they're also working on franchise SEO, you'll have to work harder to get your results to appear at the top of the search results. That's where longtail keywords come in. Leverage longtail keywords to tap into the niche search queries relevant to your products and services. Although they are less commonly searched, someone who gets a perfect result for a longtail keyword is significantly more likely to click through.
Unclaimed or Duplicate Local Listings
Another common issue with franchise SEO occurs when franchise owners don't understand using Google listings. This can lead to locations with unclaimed or duplicate listings. Also, remember that unclaimed listings can be edited by anyone, who puts those locations at risk of malicious pranks. Encourage franchise owners to claim all their locations and keep an eye on the information shared on GMB listings. Depending on the model of franchise marketing you follow, you can also handle this at a corporate level.
Take Your Franchise Marketing to the Next Level
Without franchise SEO, your business cannot have a successful digital marketing strategy for franchises. However, planning and executing these strategies often seem unmanageable if you have multiple franchise locations. After all, training people and implementing new policies can be expensive.
In such cases, the right tools and team come in handy. That's where Uberall can help. Uberall has experience working with several successful franchise businesses and is prepared to help yours, too. If you want to learn more about implementing digital strategies like franchise SEO, you can read Uberall's guide Franchise Marketing in a Digital-First World to get started. You can also reach out to us directly by registering for a demo.
Let's team up and take your franchise marketing to the next level