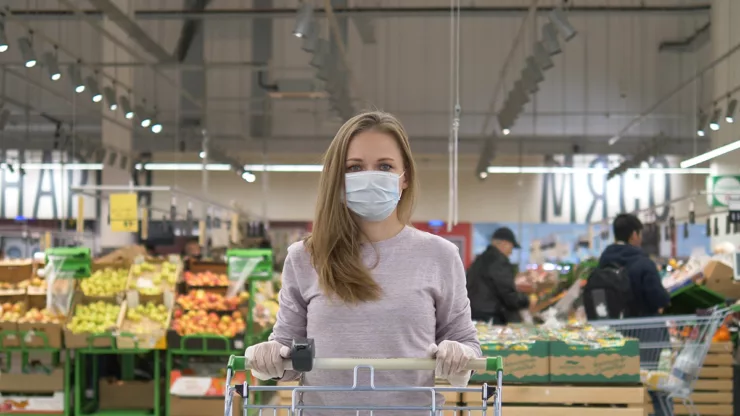 Blog
8 Ways to Engage Customers During COVID-19, New Survey
Concern around contracting COVID-19 has dramatically changed consumers' daily routines. How can your brand effectively engage the cautious consumer in this new normal.


94% of U.S. Adults Express Concern
Nearly all U.S. adults, 94%, expressed some concern around contracting the virus, according to a recent survey commissioned by MomentFeed.* Of all demographic groups, Millennials were the most concerned about contracting the virus, while their Baby Boomer parents were the least concerned; surprising considering this age group is considered by most healthcare professionals to be high-risk.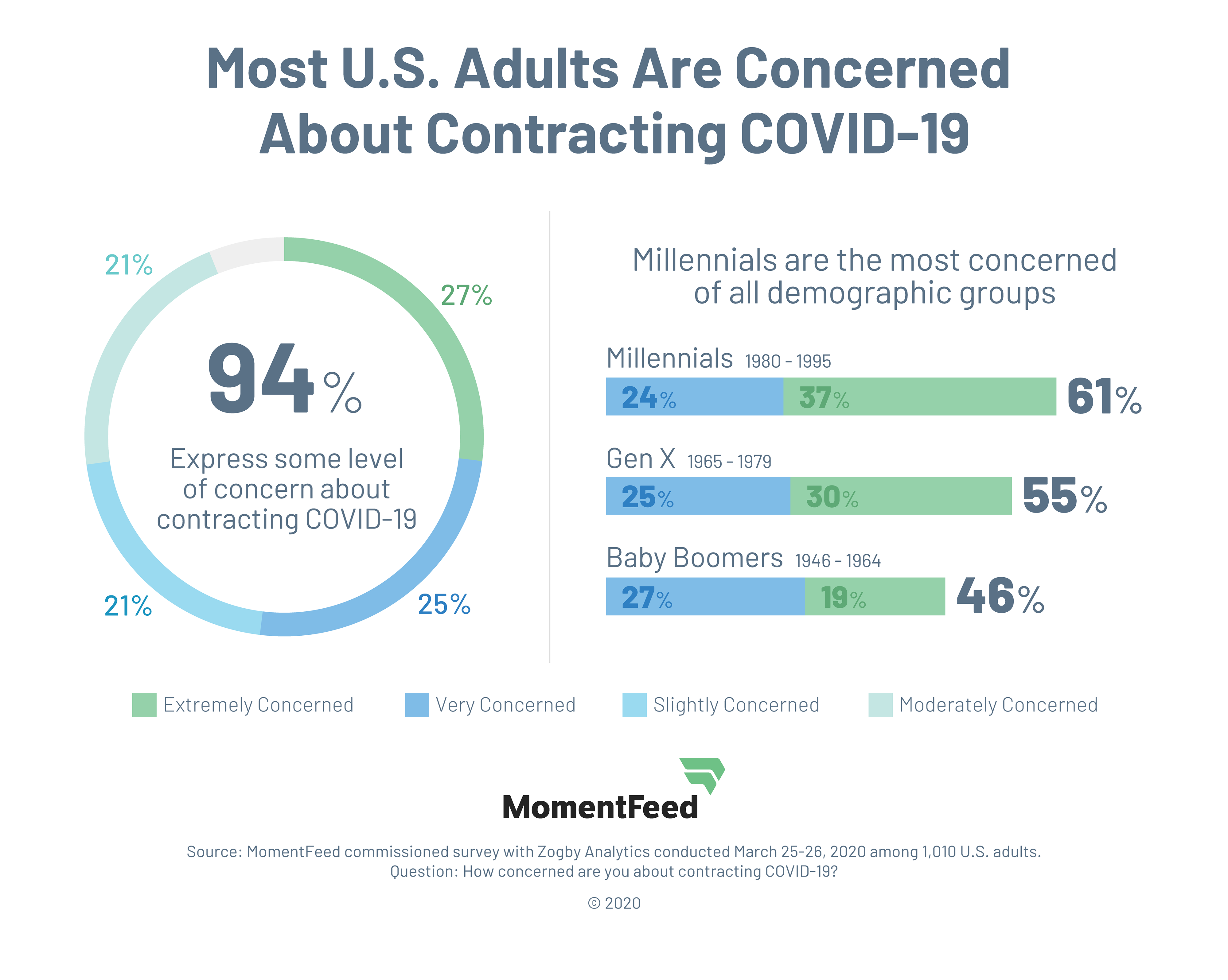 93% of U.S. Adults Change Daily Routine
Concern among consumers in the U.S. has unsurprisingly dramatically shifted behavior, with 93% of consumers reporting they have changed their shopping and eating out routines at least somewhat and 64% reporting they have greatly changed their routines due to COVID-19. In many ways it is more surprising that seven percent of consumers report that COVID-19 has not impacted their daily routines.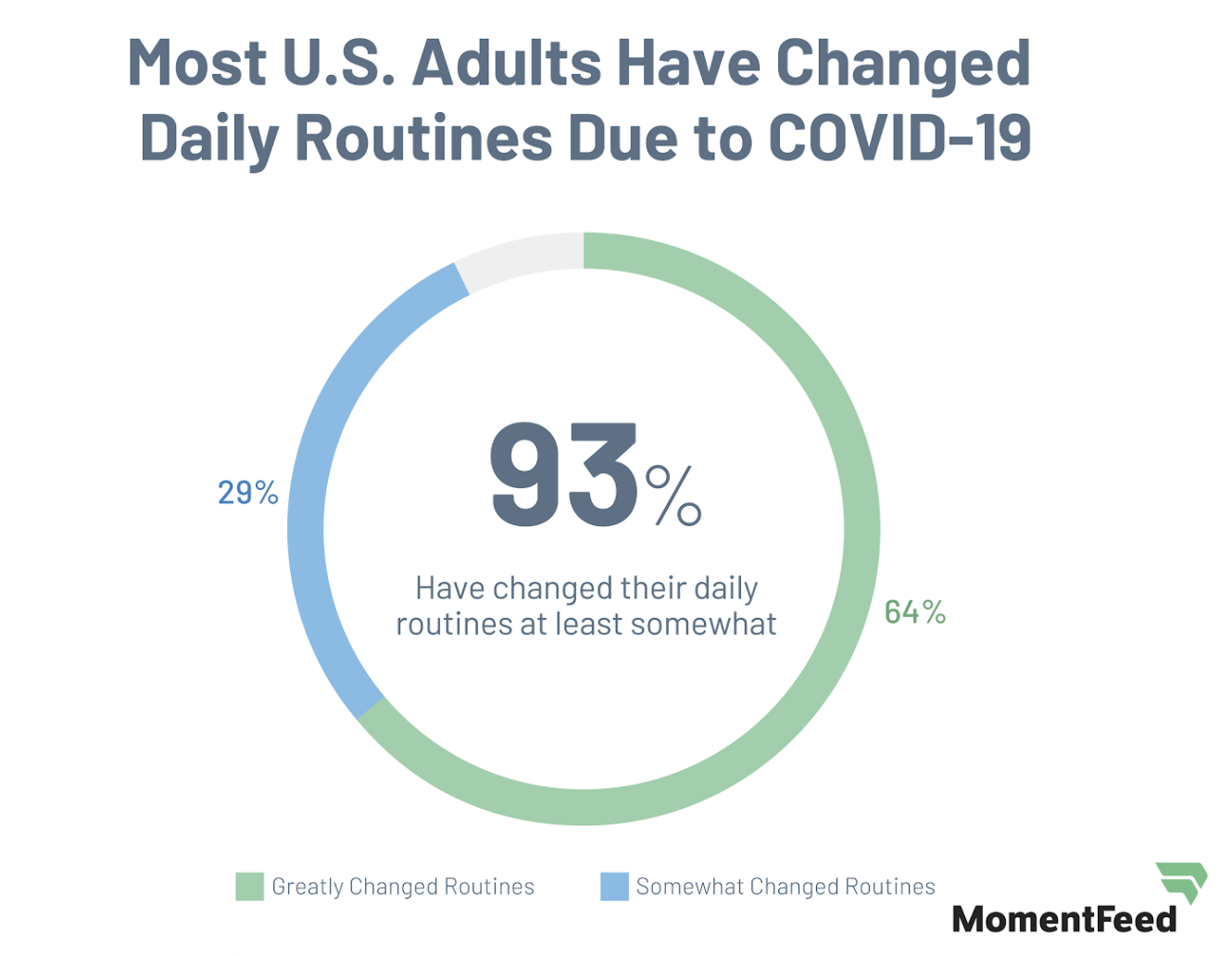 8 Ways Consumers Want Brands to Engage
Despite high levels of concern and changes in daily routines, local restaurants and stores can still earn consumer trust and business. In fact, 86% of consumers indicated that local restaurants and stores could proactively earn their business, even in the current climate.
So how does a local business tackle this opportunity?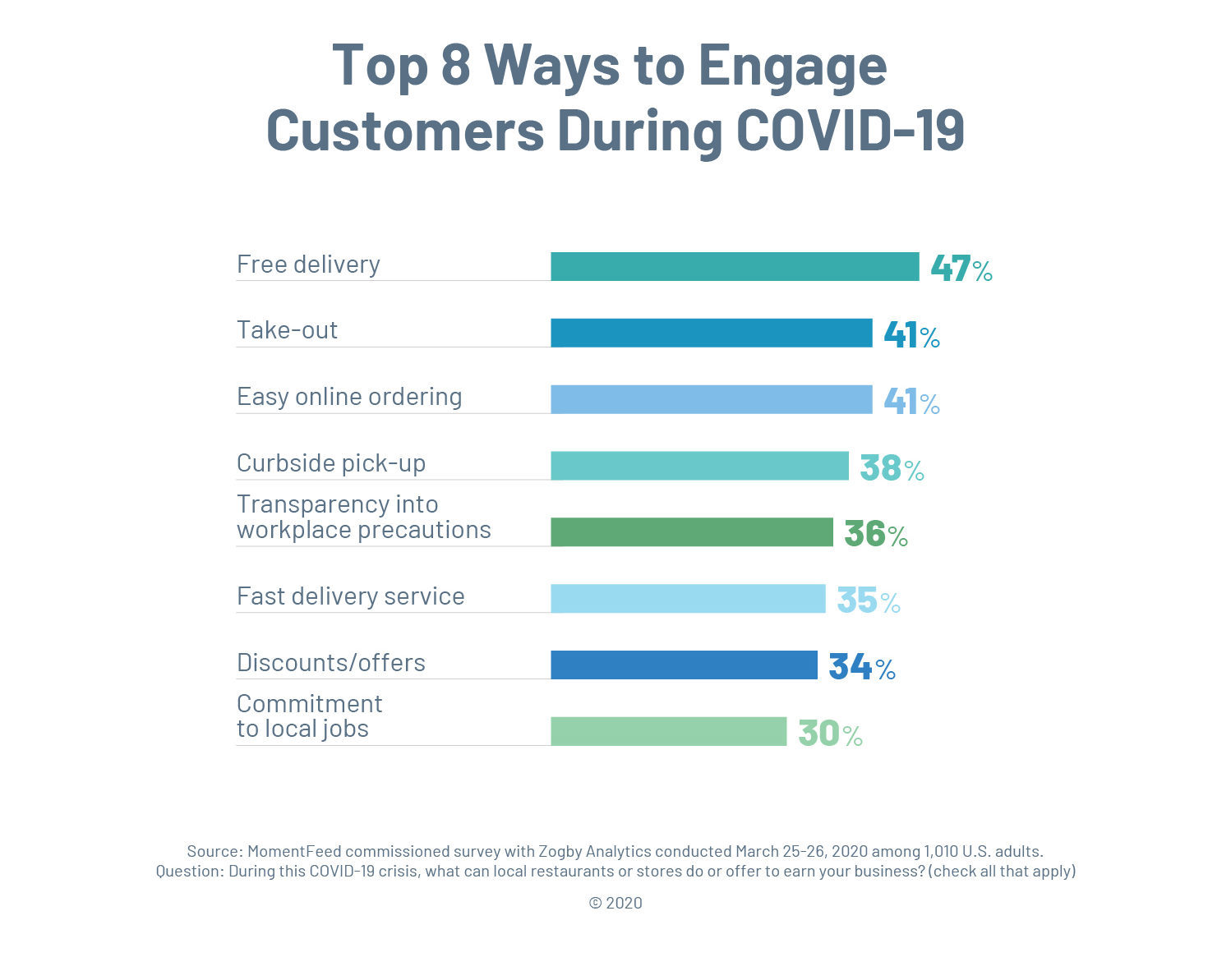 Free delivery - Free delivery was cited by nearly half of all survey respondents as something stores and restaurants can do to earn their business during COVID-19. This indicates that free delivery is quickly becoming an expectation or at least a defining reason for choosing one brand over another. Aggregator services like GrubHub, Instacart, and UberEats have gladly stepped in to help, and restaurants with an infrastructure to do so, have followed suit.

Take-out options - For restaurants unable to ramp up a delivery service or worried about the commission cut of food aggregators, takeout being the second best way to earn business is encouraging. Consumers are still very willing to get mobile and visit your stores for pick-up. However, they need to know that you have this capability.

Easy online ordering - Easy online ordering was nearly tied for second. Consumers prefer an easy experience when they do choose to order food or buy products or services online.

Curb-side pickup - As consumers look to limit exposure to other people, curb-side pickup is another service that seems to be gaining popularity, coming in at number four. Things to think about here are whether you are providing a COVID-sensitive pickup experience. How are you facilitating parking and making it easy for a customer to pick-up their orders with no/low interactions with others? Are all of your staff clearly wearing appropriate face masks and gloves to ensure minimal risk of transmission to your customers?

Transparency into work environment precautions - Many restaurants and stores are publishing the precautions they are taking to ensure the safety of customers and employees. According to our survey, consumers reference these precautions before making a purchase decision.

Fast delivery - While not as highly valued as free delivery or easy online ordering, fast delivery is still appreciated.

Discounts and offers - Consumers are clearly looking to economize at a time when home finances are under pressure and uncertain. So it is quite unsurprising that over a third of respondents indicated discounts and special offers as a way to earn their business, it may be something to test. Consider a gift card with purchase to earn repeat business or a free with purchase high-margin item with perceived value (coffee / soda / etc.)

Commitment to local jobs - While commitment to local jobs was lower on the list of ways restaurants and stores can earn consumer business, it is still encouraging to see consumers taking notice. Doing good at a time like this is a rare opportunity and a chance for brands to build respect in their communities that may not pay off immediately, but will hopefully boost their brand and sales in the long run.
As your marketing team works to come up with locally-relevant offers and accommodations to attract business amid COVID-19, make sure you have the tools to succeed. MomentFeed's platform makes it easy to execute hyperlocal marketing campaigns at scale. Speak to one of our local marketing experts today to see how your business might benefit from MomentFeed.
Looking for more ideas to drive a quick recovery? Get our checklist!