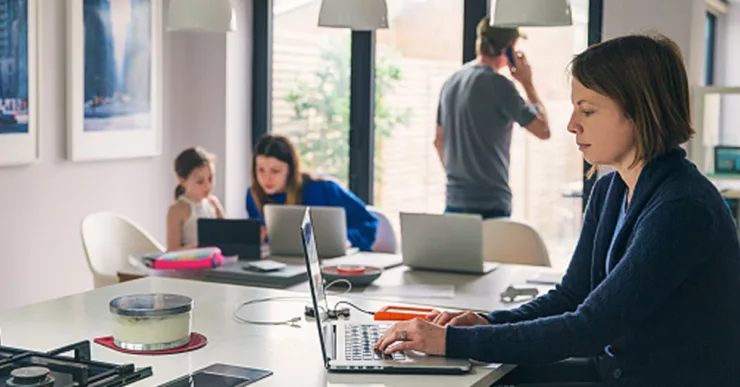 Blog
73% of Consumers Use Proximity Search to Find Local Business Information During COVID-19
A localized marketing strategy has arguably never been more important than it is now. Every community across the country is living by different rules that are changing day-by-day. National, multi-location brands must be incredibly agile to meet local customer needs, and ensure they are visible when customers need them.

So How Can Brands Stay Visible During COVID-19?
We asked more than 1,000 U.S. adults how they prefer to find information about local stores and restaurants in the current climate, and the top result by a wide margin, was proximity-based search. In fact, consumers were 121% more likely to use proximity search to find local businesses than they were to go to a local businesses website, according to a recent survey commissioned by MomentFeed.*
What is Proximity-Based Search?
When consumers perform a branded local search (i.e. Starbucks near me) or a non-branded local search (i.e. pharmacy near me), they are performing a proximity-based search. These searches are typically performed on Google, but could also be done on platforms like Yelp or TripAdvisor. Additionally, search engine algorithms assume local intent of the searcher in many categories, so even if "near me" isn't used, the search engine will return local business results tied to your GPS location or other local search information Google knows about you.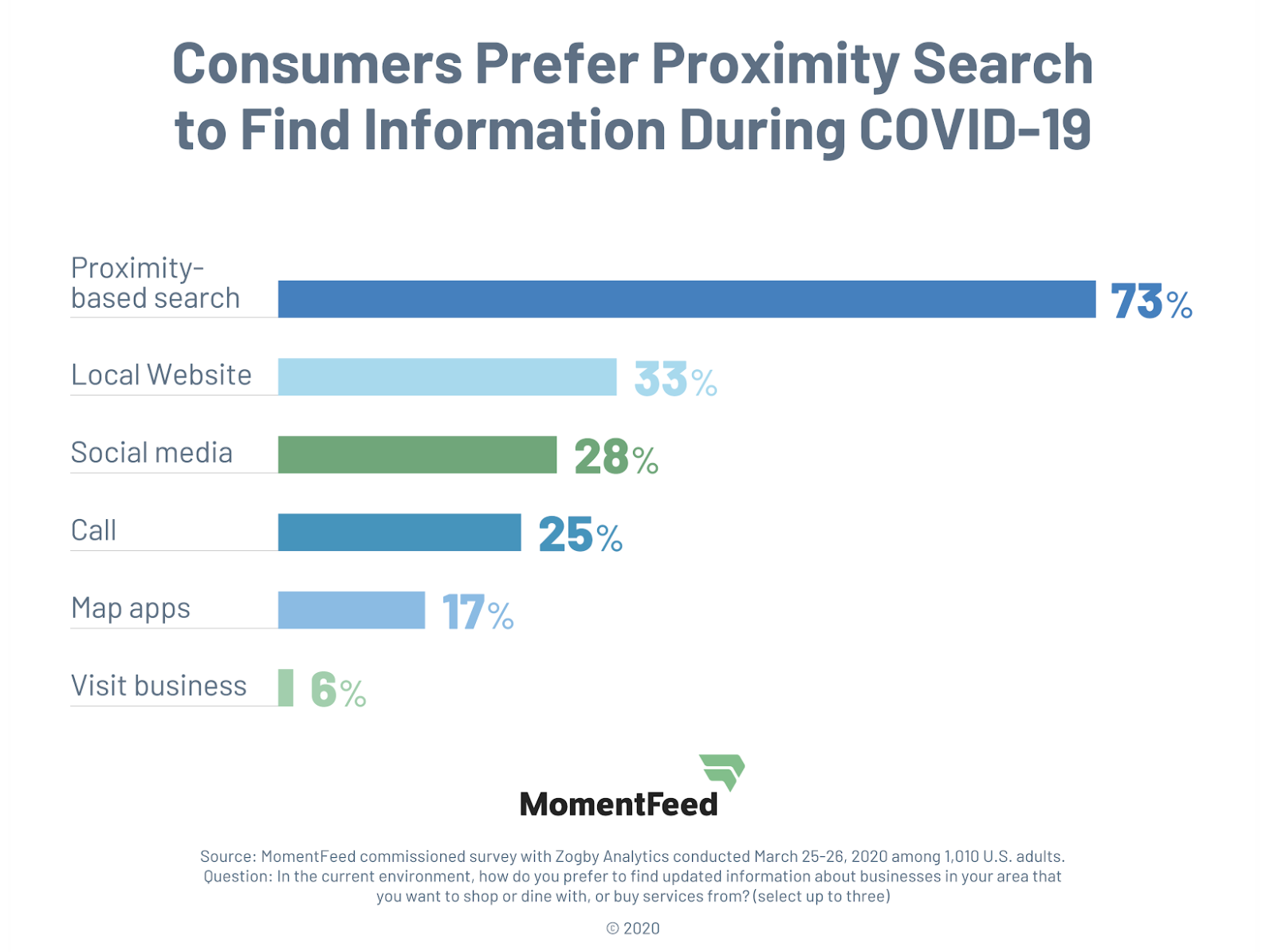 Radically Shifting Consumer Search Behaviors
As quickly as dine-in restaurants transformed into takeout restaurants, consumers changed their search behavior. For example, the phrase "drive-thru near me" increased nearly 4X in search volume in the month of March.
This demonstrates that non-branded search is still alive in the COVID-19 climate. Customers aren't just wondering if "your" drive-thru is open, they are looking for any open drive-thrus near them that can satisfy their immediate craving.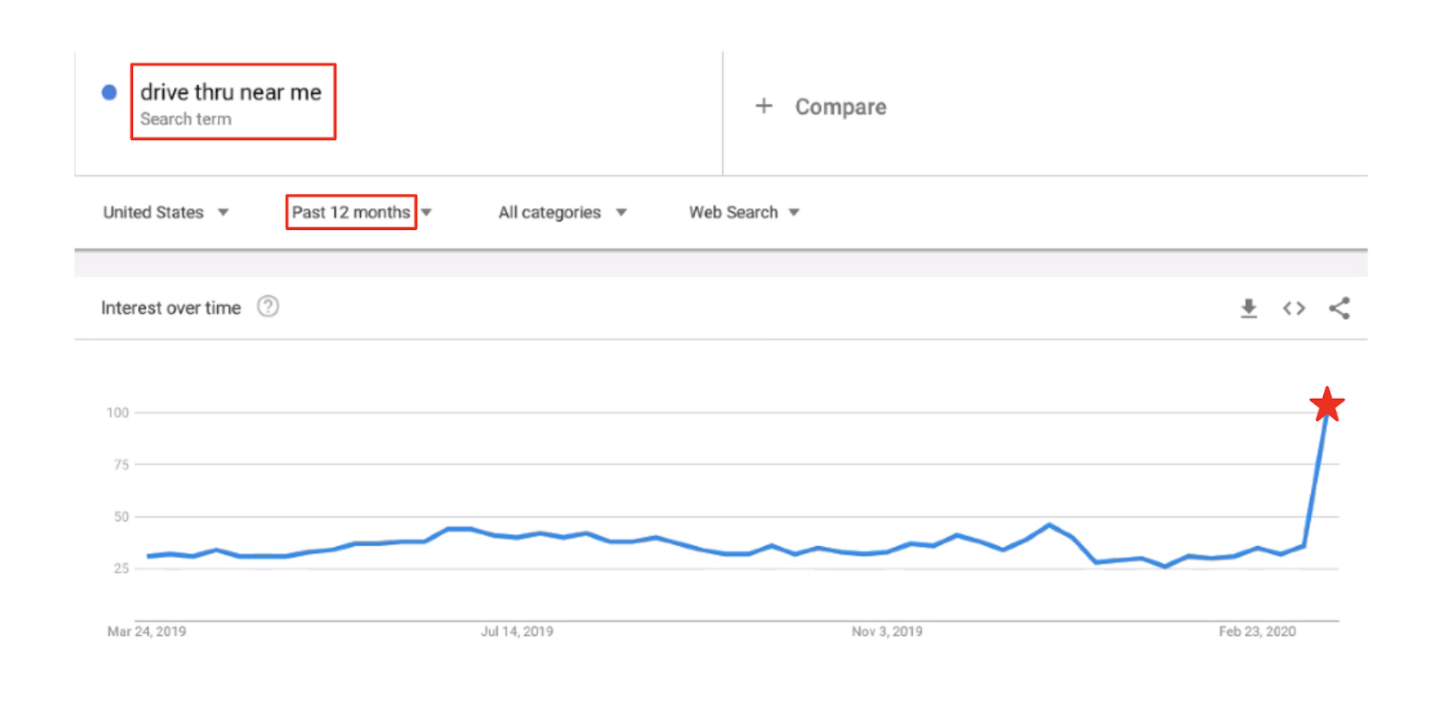 How is unbranded search impacting your industry? Find out now!
Four steps to show up online locally
As shelter-in-place orders have caused people to move increasingly inside, national brands must be visible on the local level online. Here are four ways to improve how your brand shows up locally, when customers search online:
Keep your local listing information up-to-date - Make sure customers can find your latest hours and operating information, when using proximity search. During this time especially, consumers rely on accurate local business information — such as special hours for the elderly or updates on in-stock items 'Äî to limit trips and unnecessary exposure. Add takeout, delivery, and/or curbside pickup attributes to your local listings on services such as Google and Yelp that have enabled this new functionality amid COVID-19.
Inform customers of location updates on local social pages - Make sure customers get real-time updates on current store hours and other operational changes in real-time by publishing updates to all your local social pages - Facebook, Instagram, Twitter and Google Posts (recently re-enabled to support businesses amid COVID-19). You'll also want to use keywords in your posts that reflect newer services you provide so your brand starts to rank when consumers search for businesses that are offering things like curbside pick-up or contactless delivery.
Promote new innovations and offers - Your marketing team is spending a great deal of time coming up with new offers and special accommodations to attract businesses in this difficult time. Make sure nearby customers know about the efforts you are making to meet their needs through local social advertising.
Listen and Engage - There has never been a more important time for brands to listen to their customers. Rather than forcing a new business model on them, listen to understand their needs and innovate rapidly to meet those needs. The brands that do this well will endure the crisis.
Making sure your brand shows up online locally for hundreds or thousands of storefronts may seem daunting, but MomentFeed's platform makes it easy. Speak to one of our local marketing experts today to see how your business might benefit from MomentFeed.
Increase your brand visibility online with nearby consumers.