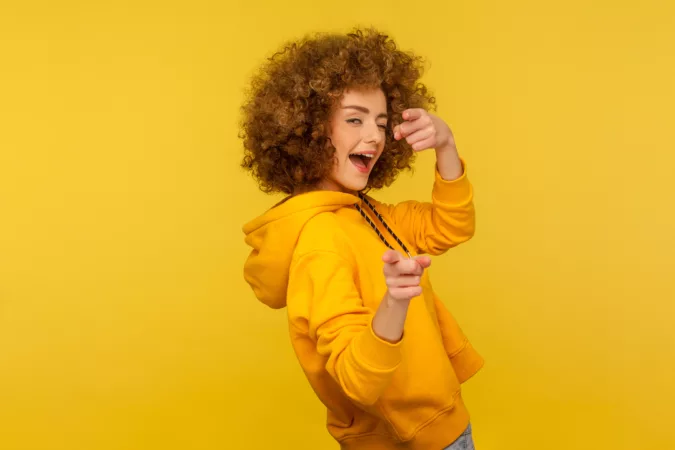 Blog
6 Ways of Driving Customer Loyalty Without Spending a Penny
Customer loyalty is one of the strongest measures of a business's success, and the world's best brands put in significant efforts in driving it. They place importance on customer satisfaction, run loyalty programs, referral programs, and encourage electronic word of mouth marketing (eWOM).
However, all such efforts for customer loyalty and retention don't come cheap. Depending on your marketing plan, customer loyalty initiatives can cost between $50 and $500 per month— and that is before we account for the business hours spent on running them.
What if there were other ways to drive customer loyalty — without spending as much money and time? Maybe the secret lies within your reach already!

What Is Customer Loyalty?
People want to revisit experiences that make them happy and trust businesses that deliver on promises. Moreover, they also want to share positive experiences with friends and family, either to help them or because association with good brands makes them look good.
Customer loyalty is defined as the sum of a customer's tendency to return to a business after a rewarding experience and the probability of them recommending it to others. Loyal customers are also less likely to choose a competitor unless the business fails to deliver repeatedly or competitors offer something they don't.
Uberall's Hybrid CX Advantage report offers some valuable insights on customer loyalty and retention. If a customer is loyal to a business:
63% refer friends and family
41% write a positive review
26% don't do business with competitors
Customer loyalty is somewhat cyclical. If the referred buyers have great experiences, they become the new brand advocates and bring in more people.
That's the secret the most successful brands in the world capitalize on—success comes from charming existing customers, not wooing new ones.

Get Found, Be Chosen and Drive Loyalty by taking charge of these 14 controllable factors
Customer Loyalty and the Hybrid Customer Experience
Today's customer journey typically starts with an online search. This means your online presence is vital for customers to find and choose your business. Potential customers scan photos, reviews, and social recommendations before making a decision on where to shop, stay, eat or play. When they visit, the experience at the physical location is key to reinforcing the sense of trust and consumer expectations stemming from digital interactions. For example, the images on a business's Google listings should match how the location appears and services should indeed be as great as mentioned in reviews.
Such hybrid purchase journeys traverse a complex web of digital and physical touchpoints laid out on a customer's path to purchase. Uberall's Hybrid CX Advantage survey, in fact, points out that about 74% of customers prefer their buying journeys to include offline and in-store touchpoints.
Therefore, earning customer loyalty starts with delivering seamless hybrid customer experiences.

Driving Customer Loyalty Without Spending Marketing Dollars
A great hybrid customer experience is the key to driving customer loyalty. But, how do you do it without spending more time, effort, or money?
Simple—be there with what your customers need, whether it is easily available, accurate information, or a seamless path to purchase.
Customer Loyalty Tip #1: Build Trust With Accurate Information
Have you ever called a store to check if they have something in stock, gone to pick up the product, only to find it was no longer available? You're probably less likely to choose that business again, let alone recommend it to others.
The same thing happens when you check a store's business hours and show up only to find it is shut. It'll probably leave you questioning the business's commitment to quality customer service.
Delivering accurate information is key to driving trust and customer loyalty. If your business has an online presence (and it should) make sure to keep your information up-to-date, including listing and location data that includes your business hours, address, phone number, product information, and more.
Images also play a big role in driving trust and enforcing loyalty. According to an Uberall study, businesses with at least one Google Business Profile photo get 35% more clicks and 42% more requests for directions. What's more, those with over 100 images get 1,065% more clicks and 3,459% more map views. However, if these images don't match the actual physical location of your business, customers will most likely never return.
Customer Loyalty Tip #2: Show them you Listen
Respond to all reviews and ratings from your customers to show them you listen and care. Two-way communication plays a big part in strengthening the customer experience you offer and building customer loyalty for your business.
Uberall's research shows when a business improves its response rate by 10%, it sees 80% more conversions.
When consumers see you respond, they know you're listening. They know if something goes wrong, you are there to help. Therefore, acknowledge positive reviews with genuine appreciation and offer resolutions to negative reviews promptly.
If you find it challenging to keep up with your reviews, get smart about where to automate. Rating-only-reviews are a perfect opportunity to take a little help from automation. Uberall's response automation solution tracks your reviews across platforms and gives you the necessary tools to respond. For reviews with comments, Uberall also offers a review response library that can ensure on-brand responses that can easily be customized based on specifics in the customer review.

Improve your review responses with our response templates
Customer Loyalty Tip #3: Show Them You Care
No business owner likes to see negative reviews, but they're as crucial to your relationship with your customer base as any five-star rating. In fact, when handled well, they have a direct positive impact on your customer loyalty.
If you don't make things right with your unhappy customers, they're likely to leave. If you do, they have a good chance of returning to you as loyal customers. Therefore, ignoring a bad review is actually harmful to your business. Among all customers who churn after leaving a negative review, one in three does so because the brand ignored them.
Avoid this by considering some of the following best practices when responding to negative reviews:
Acknowledgment of mistakes
A path to resolution
A way of getting in touch with the business (email, etc)
Always remember, if they can work out a resolution that they're happy with, they're much more likely to do business with you again and recommend you to others.
Customer Loyalty Tip #4: Strengthen Your Electronic Word of Mouth
Electronic word of mouth is incredibly valuable to businesses of all kinds. When customers share information online about a business's products or services, it is what contributes to building its eWOM.
It spreads through social media, influencer content, and online reviews—and all digital channels your customers use to share their experiences with you. It's even more potent than traditional word of mouth because it reaches more people and remains available for very long stretches of time.
A strong eWOM is a key reflection of customer loyalty and a compelling reason for new customers to come to visit you. It is just like a happy customer recommending you to not only their friends but also a wider network of potential customers.
Customer Loyalty Tip #5: Keep Your Finger on the Pulse of People
Patterns in customer responses and reviews give you a reliable understanding of customer sentiments towards your business. Use tools that can evaluate the sentiments of your customers, and identify the common themes of complaints or appreciation to strategize how to improve your services and offerings.
Following up on common themes of complaints and sharing with customers how you are shaking things up and improving services shows you are a customer-centric business and helps strengthen customer loyalty.
Positive customer sentiment on the other hand can inspire marketing campaign ideas. If there are common themes of appreciation, build your campaign messaging around what customers love.
Customer Loyalty Tip #6: Boost Emotional Connections With Engaging Social Posts
Social media is the perfect platform for building and nurturing relationships with your customers, which ultimately leads to deeper emotional connections and customer loyalty. Create engaging social media content that demonstrates your connection to the local community.
In fact, during an Uberal study, when consumers were asked: What makes you feel emotionally connected to a business, 55% said a business located in my area. For this reason, multi-location businesses should establish local social pages that represent the uniqueness of each location, and create a steady cadence of locally authentic content. Encourage happy customers to post their own images and stories, reshare their posts, and ask your employees to get involved by adding photos from local events, festivals, or other notable local celebrations. Use those posts to invite more audience interaction and use comments to spark discussions.
You can also encourage your followers to tag your brand on their posts. One way to do this is by creating social contests that enter participants into a giveaway when they use a particular hashtag, tag a business, and/or post a product photo. (Side benefit: Those photos make great Google My Business images.)

A Customer Loyalty and Retention Strategy That Pays
Businesses today simply can't afford to miss any opportunity to WOW a customer and turn them into loyal fans. In fact, according to a recent Uberall study, 54% of consumers said they would pay more for a great customer experience.
Creating delightful customer experiences from online engagement to in-person experiences can be challenging, but Uberall can help. Uberall CoreX - our Hybrid customer experience platform - is all you need to build and deliver a customer experience that people cherish and want to revisit time and again.
Request your free demo using the link below and start holding onto your valuable customers. Their loyalty matters—and it's time to show them.
Customer loyalty is your new currency for success. Don't let it slip away.