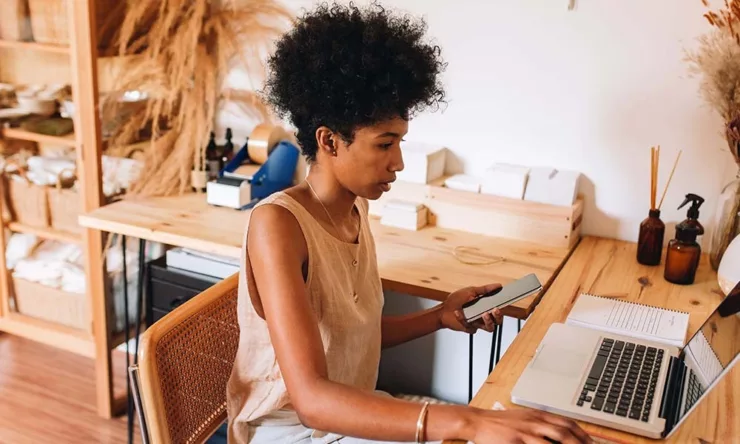 Blog
5 Tactical Tips for Hybrid Marketing During Inflation 2022
Consumer concerns about economic instability in the aftermath of COVID-19, the ongoing Ukraine war, and inflation are increasing daily.
People are becoming conscious of the rising prices and a looming recession that could lead to job losses and reduced spending power.
It's not unusual to see search behaviors mirroring these concerns. Google trends denote a growing global interest in terms like gas and fuel prices, recession, and job losses, over the past year, with several peaks between Jan-June 2022.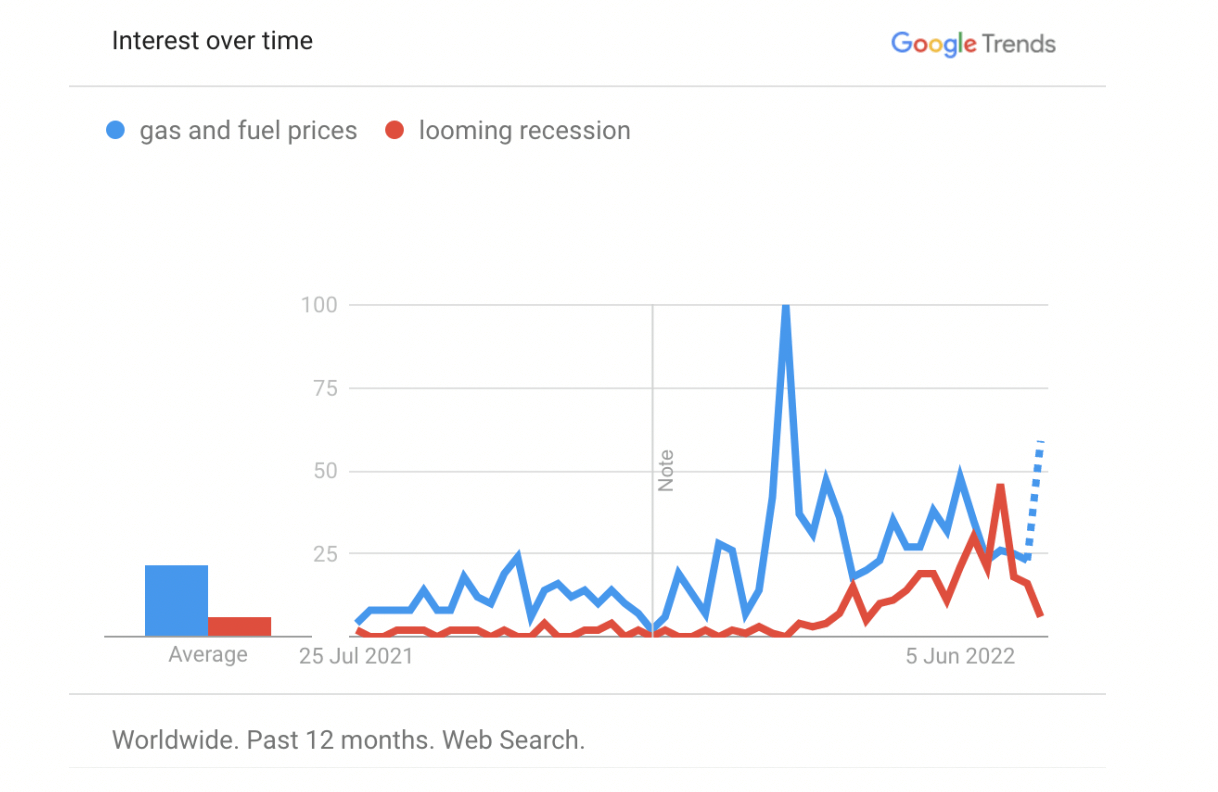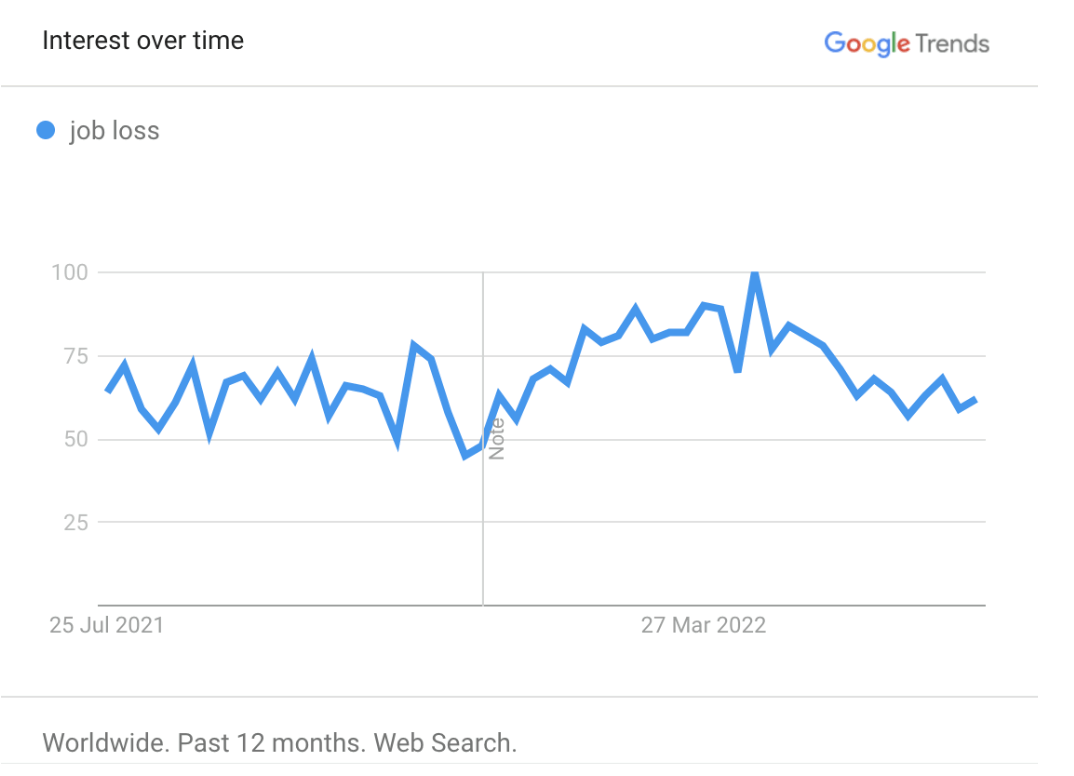 In such times, most consumers are more and more careful about where they spend their money. Similarly, businesses have to work harder to influence them to spend.
Here are some tactical tips for marketing during inflation to ensure you still run your business successfully even during this economic instability.

#1 Price Your Products Carefully
One of the most effective ways to keep customers returning to your business is strategically adjusting your prices. During inflation, it may be tempting to raise prices, but that can push your most price-sensitive customers away.
Instead, consider lowering the prices of your popular products and advertising on social media. This will encourage current and new customers to choose you over competitors. If you leave the rest of your prices the same or increase them just slightly, you can grow your customer base and profits despite the economic instability.
On the topic of price changes, Jennifer Stevenson, Head of Product Management at Uberall, said to Wholesale Central, "Search is so important with the way that consumers buy today, but it is also about building those connections, especially over social media. They will not just buy from someone if they have a good price.
"A lot goes into how a consumer chooses who they purchase from today. So research your pricing, but remember you need to think through business decisions with the hybrid customer experience in mind."
#2 Attract Customers with Offers, Discounts, and Coupons
Offer your customers deals, discounts, and coupons to attract more price-conscious buyers to your business. You can leverage the power of free resources like Google Posts to drive customers to your locations.
Posts are a conversion booster tool where your customers and prospects stop, pause, look around, and decide whether to head to your website, your nearest location, or call you.
Since more than 50% of shoppers use Google to discover or find a new brand, posts are an easy way to differentiate you from a competitor because they can help you:
Stand out in a sea of offers and sameness
Offer timely content to your local buyers
Differentiate your brand from competitors
Boost your customer experience
They are especially effective because they're easy to update whenever you change your local specials, discount terms, and/or release new offers.
#3 Leverage the Power of Local Social Ads
When marketing during inflation, the most valuable customers are the people least affected by rising prices. You can use local social ads on Facebook to target people less impacted by inflation based on demographics and location.
78% of consumers want to see ads customized to their location. 32% of consumers who receive these ads go on to visit or buy from the businesses whose ads they see. This makes local social ads a great way to capitalize on the mobile-first mindset of today's consumers.
You can start by getting granular with your ad budget. For example, you can use targeted Facebook local social ad campaigns to grab the attention of people in relatively recession-proof industries and age groups. You can use Facebook to accomplish this by:
Targeting people by age range: People between the ages of 35-50 are typically less impacted by price changes, making them an ideal demographic to target during economic instability.
Targeting people by household income: Facebook now allows you to target people by US ZIP code.
Targeting based on "look-alike" profiles: You can identify profiles of people similar to your current customer base to bring in more potential customers.
#4 Use Social Listening and Sentiment Analysis
Tough economic times could also be the best times to improve your services. You can try new offers, services, or products in a limited test market to find out what customers like and dislike. This allows you to make changes for the better across your business.
This process works best if you implement social listening and sentiment analysis. Social listening monitors social media and reviews to get you immediate broad-stroke feedback on several areas of your business. Keeping a finger on the pulse of people helps you determine how they feel about your products and services, helps you identify investment areas, and even decides whether you should expand to other markets.
#5 Monitor Reviews Carefully
Sentiment analysis isn't the only reason you should monitor your reviews. When you stay on top of your online reviews and respond to them promptly, you give your business a sense of credibility.
That's what's critical during inflation and economic instability as credibility is what may drive customers looking for their money's worth to your business. It has a direct impact on customer loyalty.
Strengthening your customers' trust in your business through solid review management can help them feel more confident in their decision to spend money with you.
Respond to every review, especially negative reviews, to show your customers you care. Use tools like review response templates to improve your response rates because doubling your response rate can lead to an 80% higher conversion rate overall.
Take Charge with Hybrid Marketing
Inflation is making people cautious about spending and your efforts should be focused on not allowing the situation to push customers away.
You can use the power of hybrid marketing, including review management, local social posts, and ads, to build customer awareness and trust in your business.
You can learn more about hybrid marketing by connecting with our experts and signing up for a demo of Uberall CoreX.
Learn more about hybrid marketing by connecting with our experts