Media Firm Enlists Uberall as Partner in Fulfilling a Bold Promise.
92% rate of success for getting clients into the top three local results in Google Search.
The Challenge
Quebec marketing agency RDPQ has made its customers a bold promise: they will propel and keep your company in the top three results of Google's recommendations—guaranteed. If customers do not appear in the first three local results for one of their keywords six months after certification, RDPQ will extend their subscription for six months.
For most agency partners, this might seem like an audacious offer, but for RDPQ, it's simply a matter of following their winning formula for location marketing. That formula includes employing the right marketing software for 'Near Me' experiences. Partnering with the right platform provider is critical to RDPQ's ability to deliver on their guarantee.
When their previous solution wasn't able to deliver data accuracy, and was slowing them down with sluggish directory connections and weak customer services, they started looking for another option.
The Solution
Searching for a location marketing provider who could meet their elevated needs for accurate data and quick connections, RDPQ chose Uberall. The agency uses Uberall creatively, deploying it as the back end of their SEO service rather than selling the platform as a stand-alone product.
Because Uberall optimizes well for Google and other search engines, its solution is a key part of getting RDPQ's local business clients into the 3-pack on Google, and fulfilling the agency's guarantee to customers.
Because the Uberall platform operates in multiple languages, it also helps RDPQ optimize for both English and French-speaking businesses in Quebec. RDPQ is also pleased with the platform's ability to generate reports and analytics that help them show customers their impact.
The Results
Partnering with Uberall has helped RDPQ to maintain a 92% rate of success for getting clients into the top three local results in Google Search. The company serves more than 1,400 customers in Québec, and its listings generated more than 130,000 client calls in 2018. Research shows that RDPQ clients rank in the top 3 for more than 3,000 keywords, locally.
Partner Highlights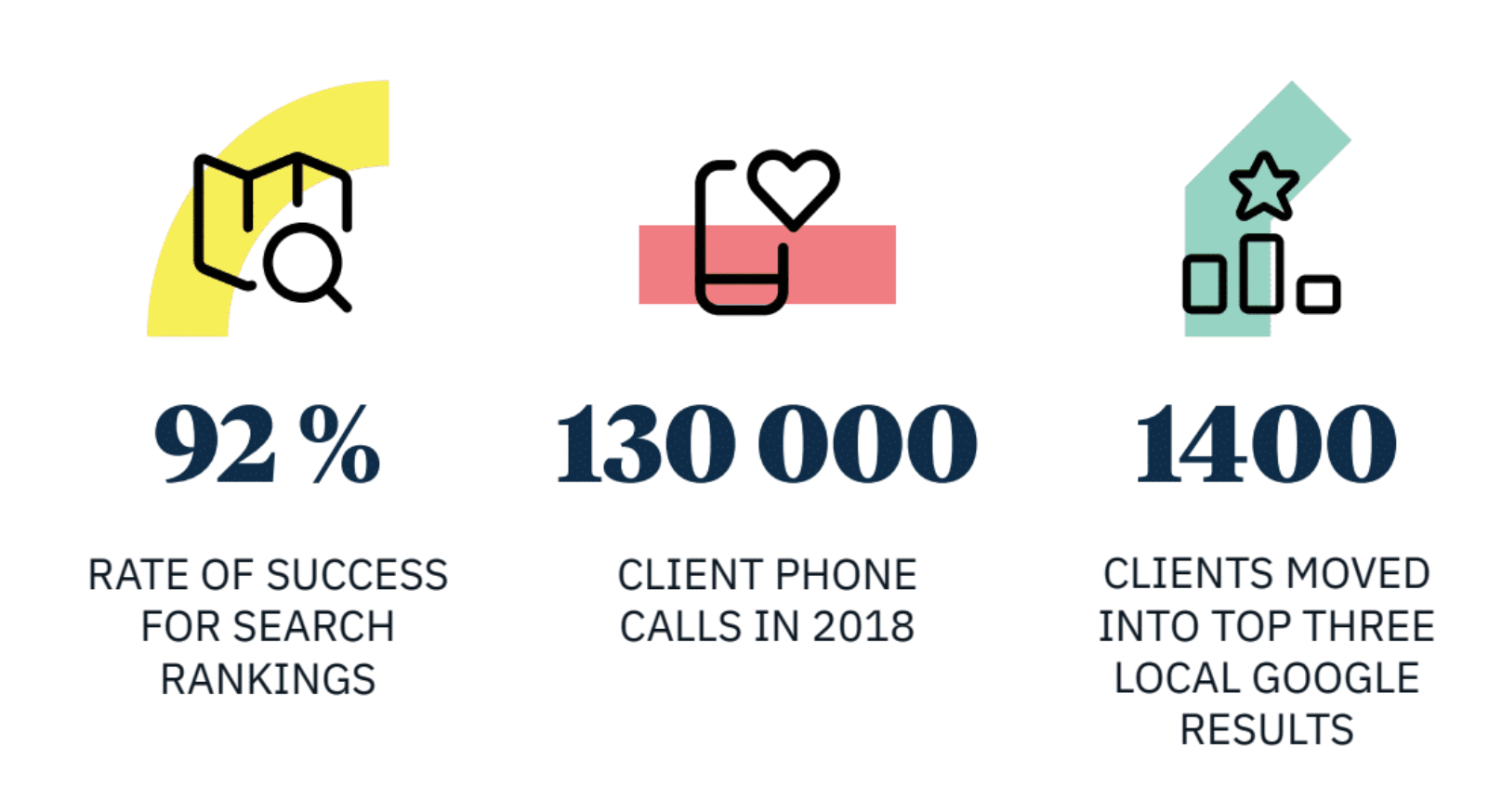 "We really like the good work Uberall does for us, helping us to service our clients and get them to the top of Google search. We have been using Uberall for all our new doors and moving all our renewal clients over to this platform."
Benoit Danais CEO, RDPQ