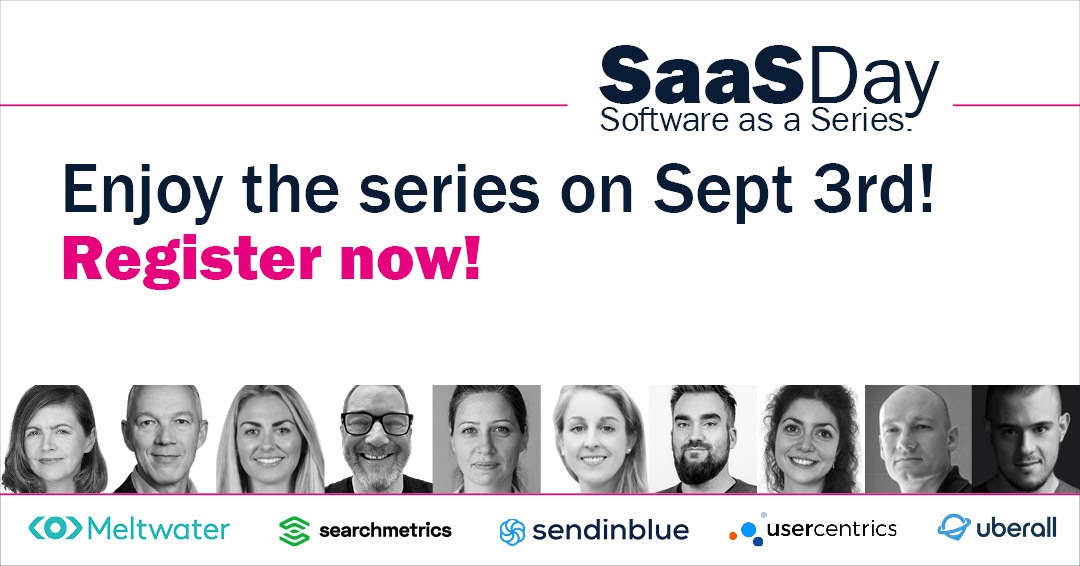 | | |
| --- | --- |
| | September 3, 2020 |
| | Online Conference |


Learn All About Digital Marketing, PR & Digital Transformation

SaasDay is bringing the digital marketing community together for an event that will deliver top content and key insights into digitization and software. This fully online event will include live sessions so you can listen in from the comfort of your home. With a focus on creating successful marketing campaigns, digital natives will gain practical advice to help plan and implement campaign strategies that are future fit for 2020 and beyond. Join us and our expert speakers on September 3rd for virtual sessions that you don't want to miss!
SaaSDay is your lighthouse in the sea of tools, platforms and best practices and aims to deliver key insights, top tips and best practices from the best software vendors across the globe.
New Tool Launch at SaaSDay
Uberall is going to introduce a brand new tool exclusively at the SaaSDay: 'Near Me' 360 is completely different from anything else in the location marketing space currently. It measures your readiness score for the 360 degree customer journey – and how it impacts your online and offline performance. You want to learn how you can be on top of your customer Journey?


Our Highlights
➤ TOP SPEAKERS & BRANDS
➤ FOR DIGITAL NATIVES & BUSINESS PROFESSIONALS
➤ 100% DIGITAL
➤ 100% FREE ENTRY
➤ MEDITATION FOR MARKETERS