Embracing Digital: Local Marketing for FinTech and Financial Service Brands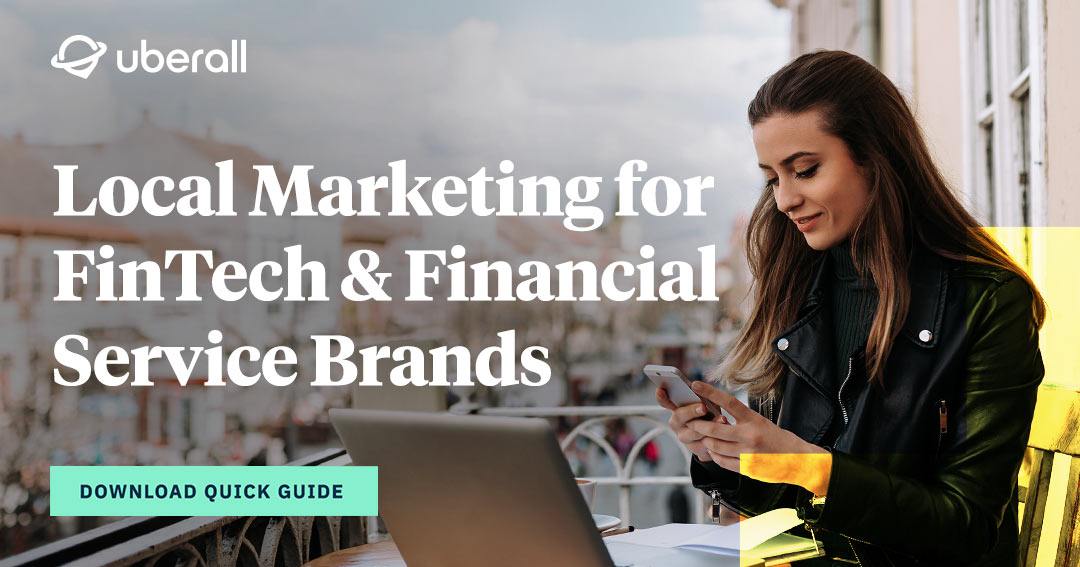 The rise of mobile and digital is transforming the highly competitive markets for FinTech and financial service brands.

Are you taking advantage of local marketing to direct more customers to your local advisors and agents?

Local marketing is a high value, high ROI marketing practice that creates a continuous online- to-offline experience for your customers.

It is also an opportunity for you to not only increase your online and offline visibility but also to connect your brand with local customers who have a high intent to purchase.

Download the guide now — no email required!